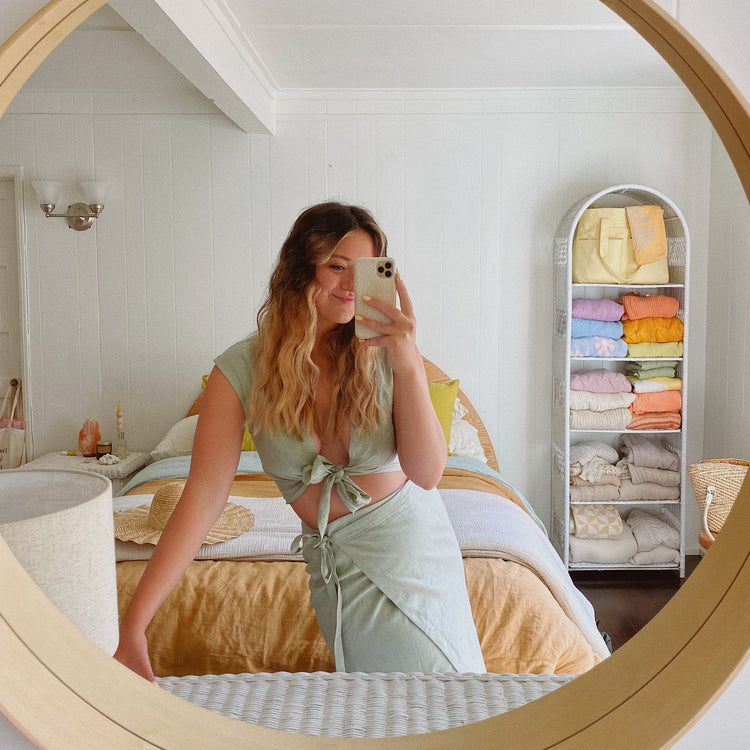 Forget Hot Girl Summer — this warm weather season is going to hit a little different. Introducing: #ValGirlSummer. An ode to our best-selling Valentina Collection of Linen Tops, Pants, Shorts + Skirts made to mix and match. Each year we bring back the collection with a few new additions, and this time it's all about COLOR. 🌈  Have you peeped Orchid yet? 
Check out how these
👇 
Whimsy Gals rock their Valentina pieces. 
Be sure to give them all a follow and shop all their looks here. If you have something to say about your Valentina piece, we'd love to hear from you! Feel free to leave a review and a comment, or tag us on instagram #ValGirlSummer x #ValGals. 
In case you haven't met the Valentina Set yet, here's the low-down: 
The Top:  A versatile wrap top which can be worn in front or back depending on your mood. We specifically designed it this way, because we know how important it is to have options. Wear the Valentina with the tie in front for the coveted deep-v plunge, or reverse for a timeless high neck and peek-a-boo back. It's a win-win situation all around.
The Pant: A wide leg, cropped trouser designed for maximum comfort and effortless style. Featuring a stretch waist, the Valentina pant is meant to sit high to accentuate your frame in the most sophisticated of ways. Oh, and did we mention she comes with pockets? We also had practicality in mind when dreaming up this set.
The Short: Everything you love about the pant, turned into shorts! The Valentina shorts are breezy and breathable. Features a stretch waist (and pockets of course!)
The Skirt: A mid-length wrap skirt, secured with a tie. The wrapping overlaps just enough to let a little leg peek through, but can all be adjusted and tied to your preference. Can sit more mid-rise, (but we like it high waisted!) Either way, it's sure to flatter. 
Food for Thought:
It takes 1.5 yards to create the Valentina pant & 3/4 yards for the top. Essentially, all of the excess fabric from the pants are used to create the top, so nothing goes to waste. Plus, it gets better! We only use recycled water to create them. So you can wear the Valentina set rest assured that it is as gentle on our environment as it is on your skin.
Made of 100% Linen, the Valentina will only get better with age. With each wash, the linen becomes softer and more absorbent. Making it the best companion for warmer seasons when you'll spend all of your days adventuring and chasing the sun. The more worn, the better; so wear it well and wear it plenty.
Pro-tip: When it comes to giving your linen a bath, opt for a hand or machine wash and let air dry. Not only is this better for our environment than a trip to the dry-cleaners, but your linen will also thank you.
Read More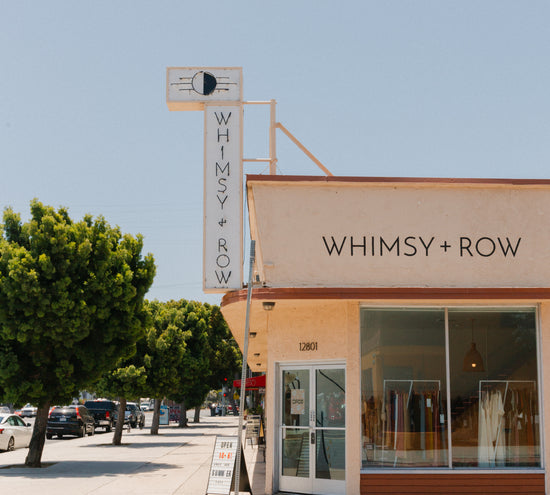 Small Biz Saturday Deals
In the spirit of Small Business Saturday, we've partnered with some of our favorite small brands to give you access to a special deal on their products. Shop small + support someone's dreams!       ...
Read Me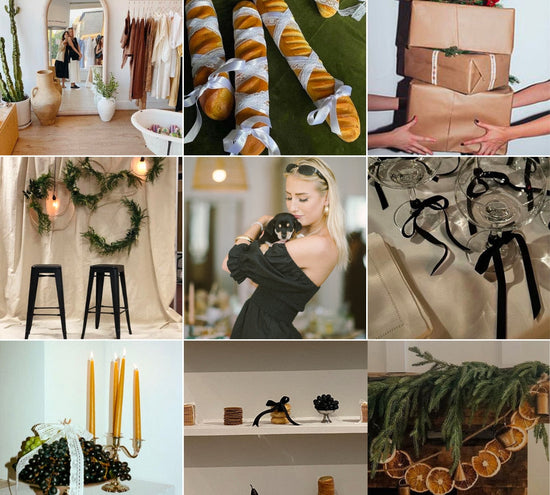 You're Invited! Whimsy + Bows Party!
  Join us at the shop for our Annual Holiday Party! Oysters will be shucking, Holiday drinks will be flowing, vinyl will be spinning, bow and dried orange ornaments will be DIY'ing, and of course clothes and...
Read Me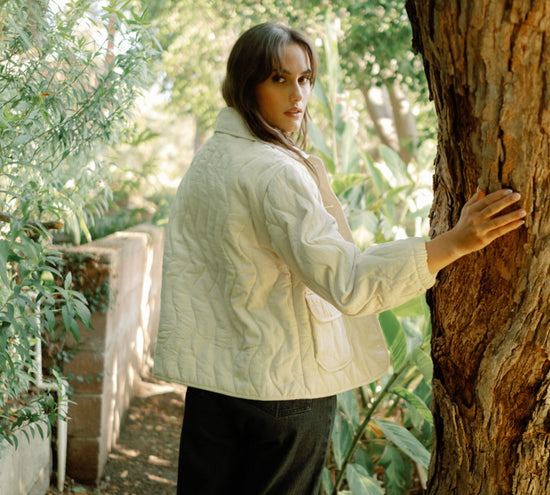 Lookbook: In The Yard
For cool crisp mornings,  foraging + long walks in the woods — discover our collection of Organic Cotton, quilted coats + sturdy denim to adventure in. Tap any image to shop, or view the whole collection...
Read Me