Our Values & Sustainability
We take pride in consciously reducing our eco-footprint with every step in the process.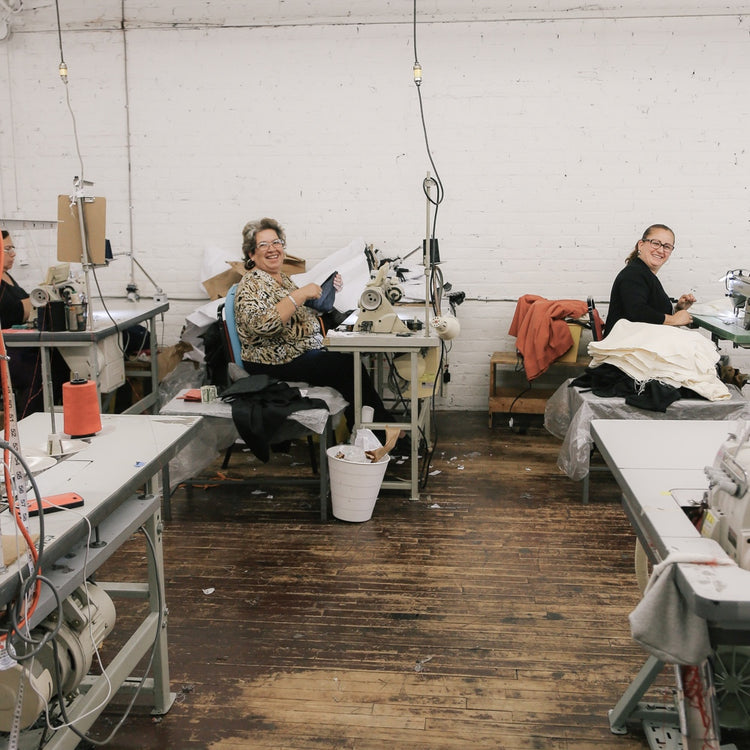 Limited Run, Locally Made
We cut limited quantities and lower our carbon footprint by producing locally. This way the pieces we make are unique and waste-free. We favor ethical production to mass production because it means you won't see everyone and their mama wearing it. All of our clothing is made within a few miles from our office, meaning we can visit our factories weekly to ensure fair wages are given and the workers are being treated fairly. Learn more about all our factories HERE.
We have a waitlist feature on our website so that we know exactly how much to make of each product so we don't over or under cut. Next time you see an out of stock item, make sure to add yourself so that you will be the first to know when we restock. We think it's important to always take customer feedback and give them what they want!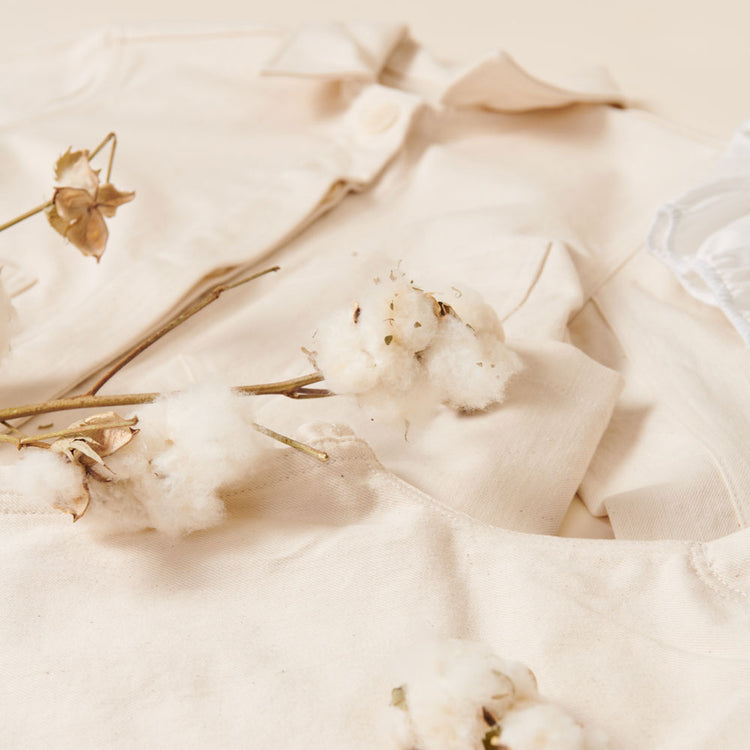 Low Impact, High Reward
We choose low impact fabrics like Certified Organic Cotton, Linen, TENCEL™, Lenzing Modal™, Cupro, ECOVERO™, VISCOSE LENZING™ and Deadstock/Upcycled Fabric. They use less energy, biodegrade faster than synthetic fabrics and use substantially less water to create. They're like the the superheroes of the fabric world. Super-fabrics! Learn more about our fabrics HERE.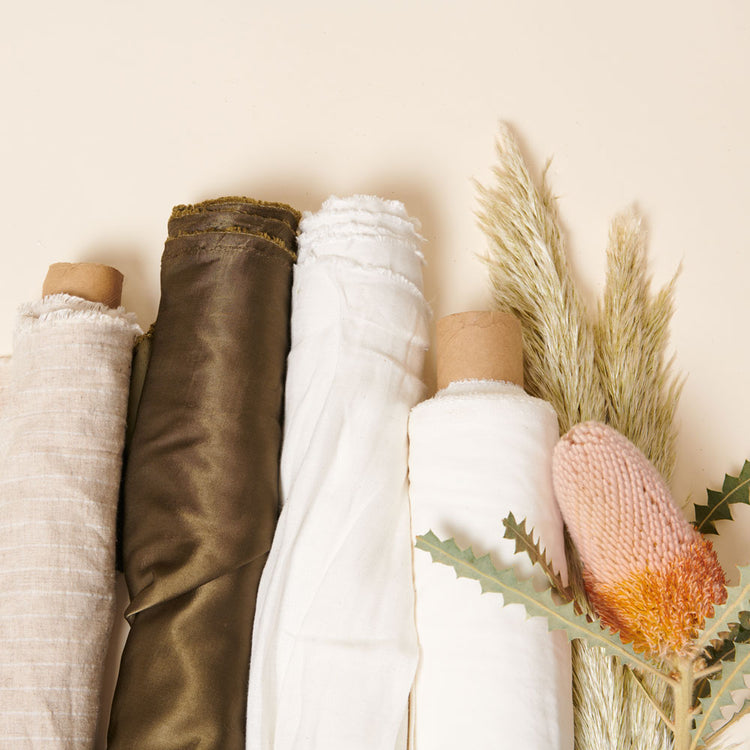 Striving for Zero-Waste
In our efforts to be zero-waste and close the loop, we recycle our scraps of material in our production process. If we don't have enough to make an entire piece of clothing, we gather the scraps and turn them into cute things like our bandanas, bucket hats and scrunchies. In addition we launched our very own re-sale website, Wear it Again Whimsy in partnership with Treet.co to close the loop. This means less waste aka less junk in the landfills!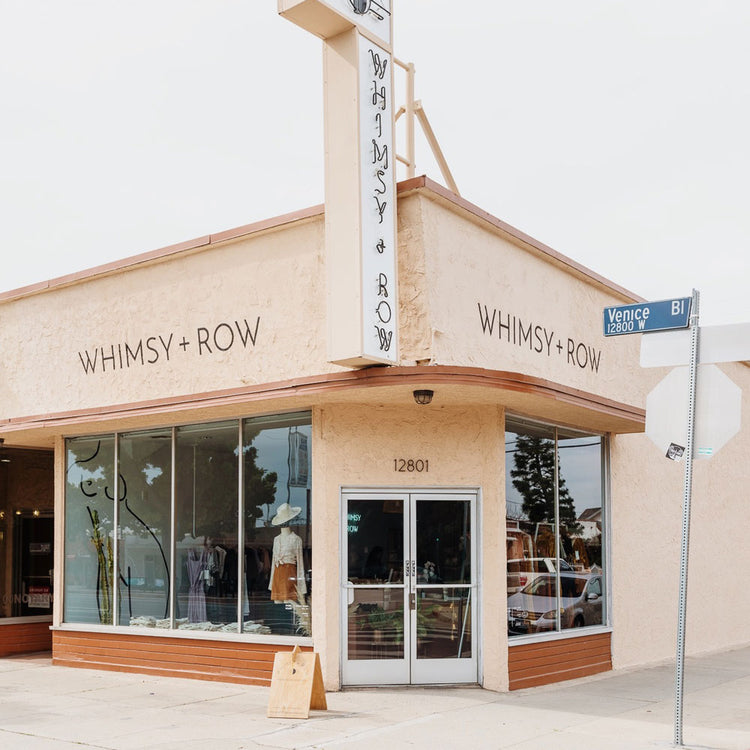 We are Carbon Neutral!
Climate change is a threat we take seriously. Carbon emissions from driving your car, deforestation, burning fossil fuels like coal, oil and natural gas have serious consequences and we refuse to be part of the problem. As of 2020 we have avoided 44,135 in carbon emissions. We're proud to produce our garments locally to help reduce our carbon footprint, but it's not enough. We offset our emissions with Carbonfund.org, who is leading the fight against climate change. Our partnership with them supports third-party validated and verified renewable energy, energy efficiency and reforestation projects globally!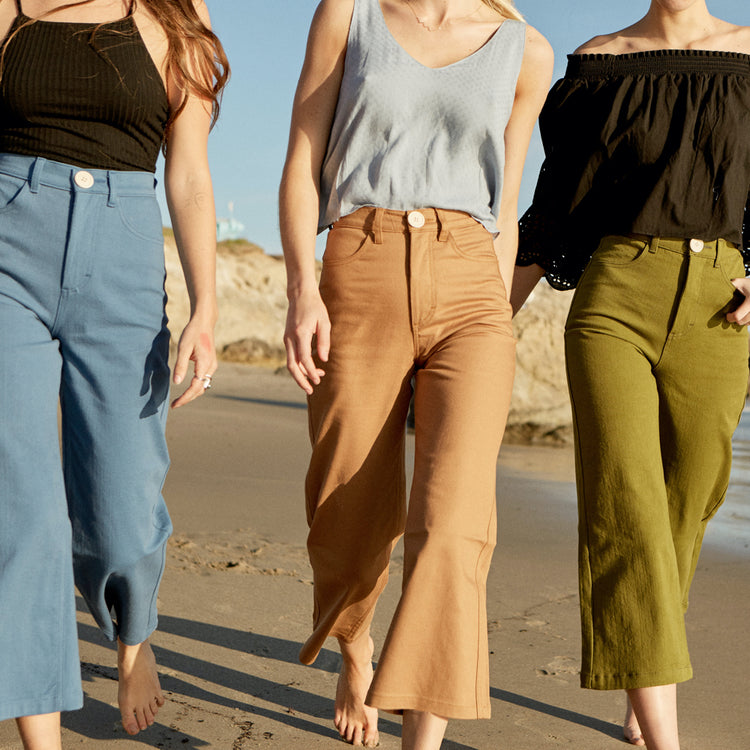 Made For A Good Time & A Long Time
The best kind of clothing is made to last. We pay careful attention to be sure the garment you take home will stay in your wardrobe for years to come. Every Whimsy piece is designed to retain shape, hold seam integrity, and become even more comfortable with each wear.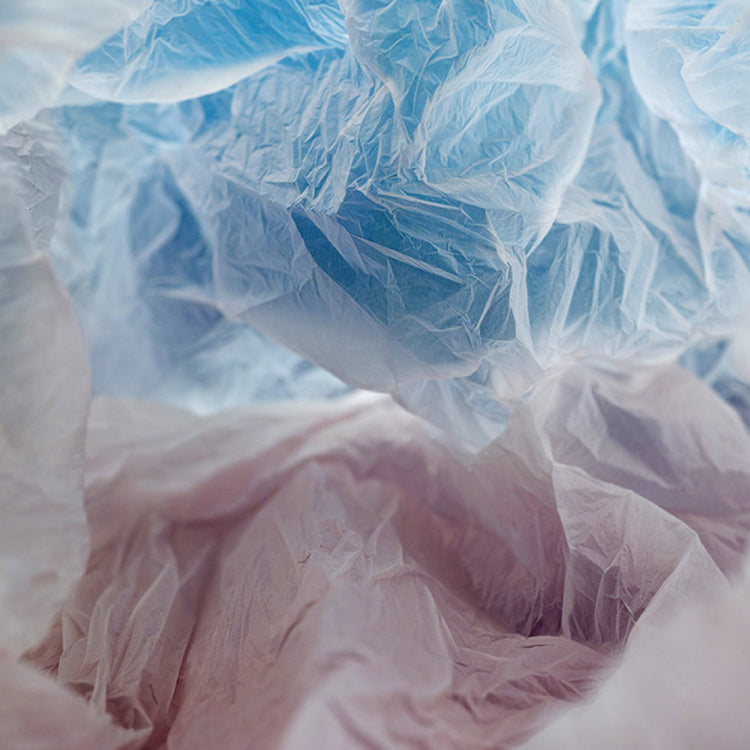 So Long, Virgin Plastic
The fashion industry is full of plastic and excess packaging. For example, goods made overseas are often packaged in plastic polyester bags, placed into boxes filled with unnecessary paper, and covered with styrofoam peanuts to reach the owner. All of this happens before the customer even views the items! At Whimsy + Row, we cut out that nonsense by personally picking up each piece from the nearby factory when it's finished. We kick even more plastic to the curb by packing our goods in reusable containers (or recycled/recyclable boxes) and packaging each item in recycled plastic from EcoEnclose to deliver them to our warehouse for customer shipping. We'll pass on the unnecessary waste any day.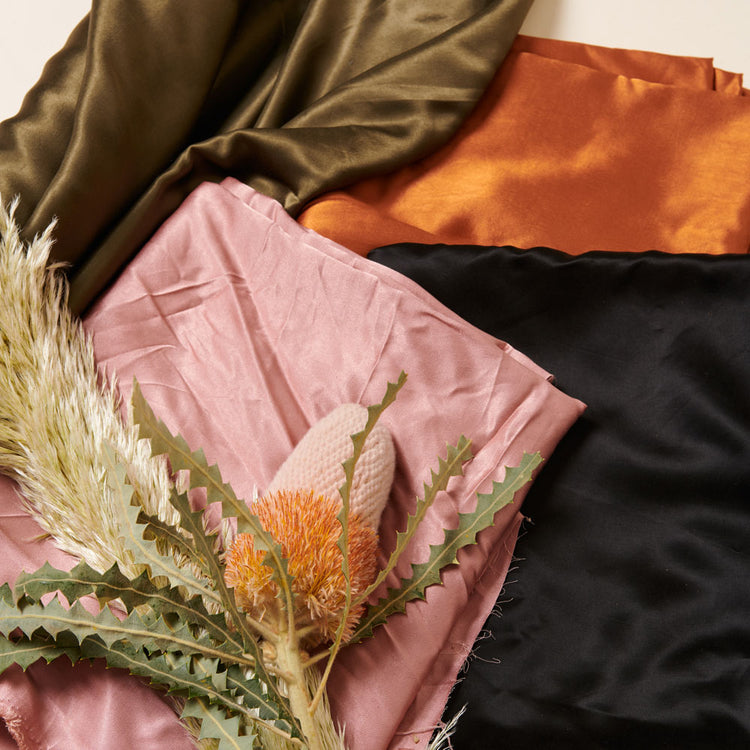 We like our clothing like our relationships, Non-Toxic.
When we dye our clothing we only use low-impact dyes to protect our customers from the 8,000 synthetic chemicals that are usually in our garments. Low-impact dyes are highly absorbent, use less water and provide a vibrant consistent color that lasts. Unfortunately natural dyes are extremely inconsistent and fade fast, but as soon as this improves we will be happy to make the switch!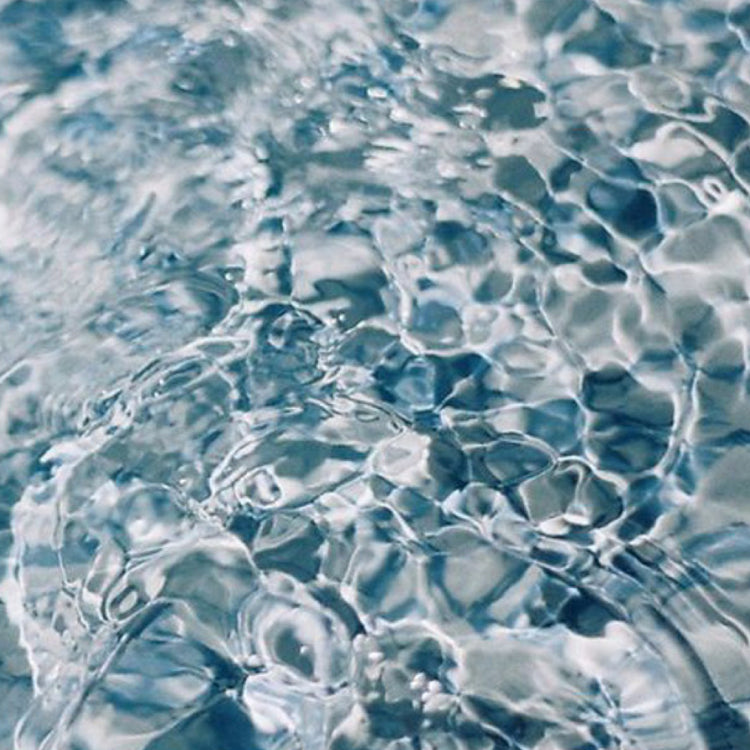 Water is For Drinking
You can wear Whimsy with pride as our pieces are only made using recycled water. By refusing to use new water to create our garments, we leave more water for humans, plants, and animals. So far we have saved over 9.2 million days of water! We think our planet should stay hydrated too.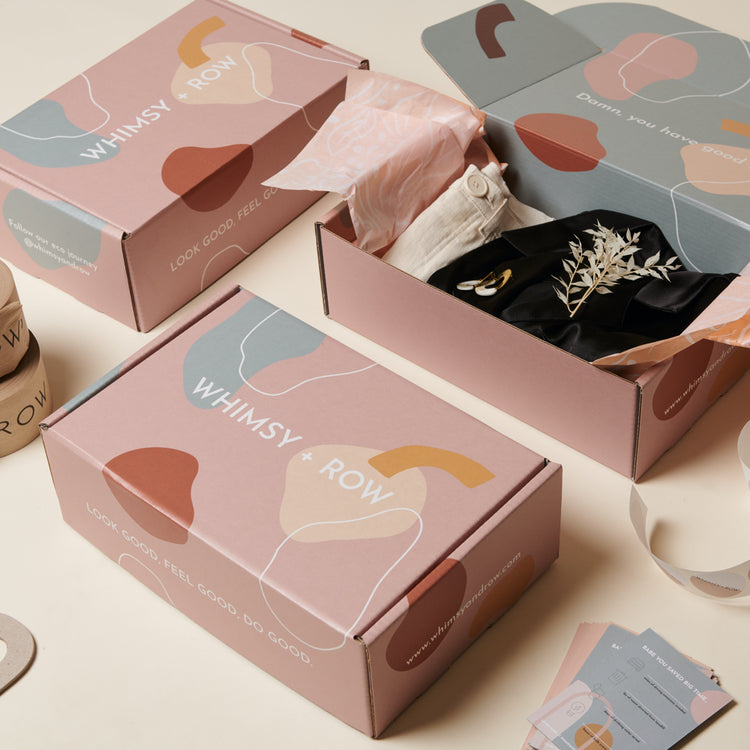 Reduce, Reuse, Re-package
Along with our waste reduction practices behind the scenes, we're passionate about bringing you sustainable styles without the packaging fuss. We use 100% recycled materials from Eco-Enclose for shipping. Our mailers are made from 50% post-consumer waste and designed for you to reuse, while our boxes contain 95% post-consumer content and are manufactured right here in the US.
Although we try to reduce any shipping materials we receive, the ones we do get from vendors are always reused. Even our tissue paper from Noissue, hangers from Ditto, custom boxes from Packola, organic cotton tote bags, hang tags, and promotional packaging are created from recycled materials. Boom, take that!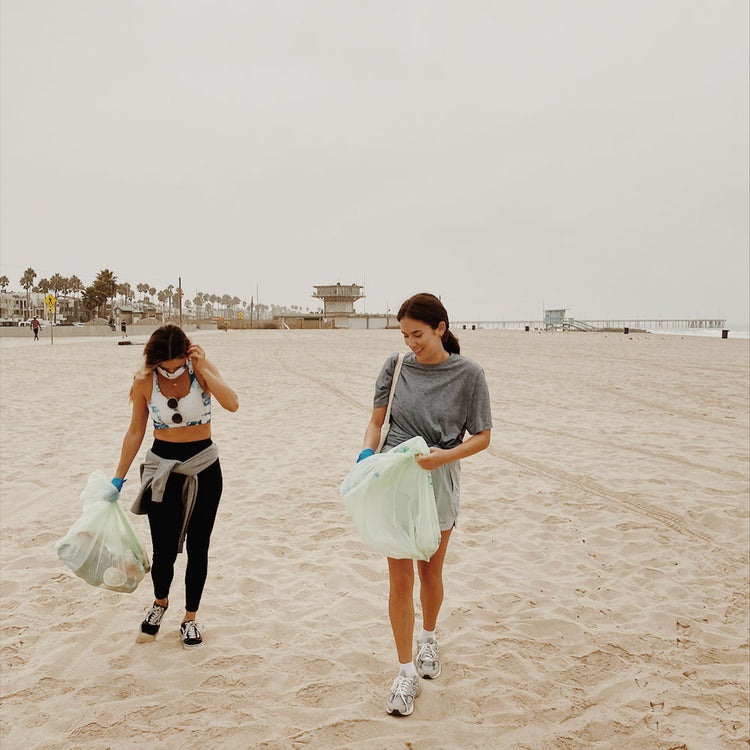 Pay it Forward…
Being a company that gives back is very important to us. Climate change, equal rights for all, fair wages, feeding the hungry and eliminating homelessness are all issues we fight for. One Tree Planted, People Tree, Global Fund for Women, Black Lives Matter, Reclaim the Block, Black Vision Collective, Downtown Women's Health Center, and Feeding America are some of the organizations we've donated to over the years. Once a month our community joins together and dedicates their time, so far we've done several beach clean ups (pictured here), planted trees with People Tree, and made 100s of sandwhiches for Downtown Women's Health Center. Let's pay it forward.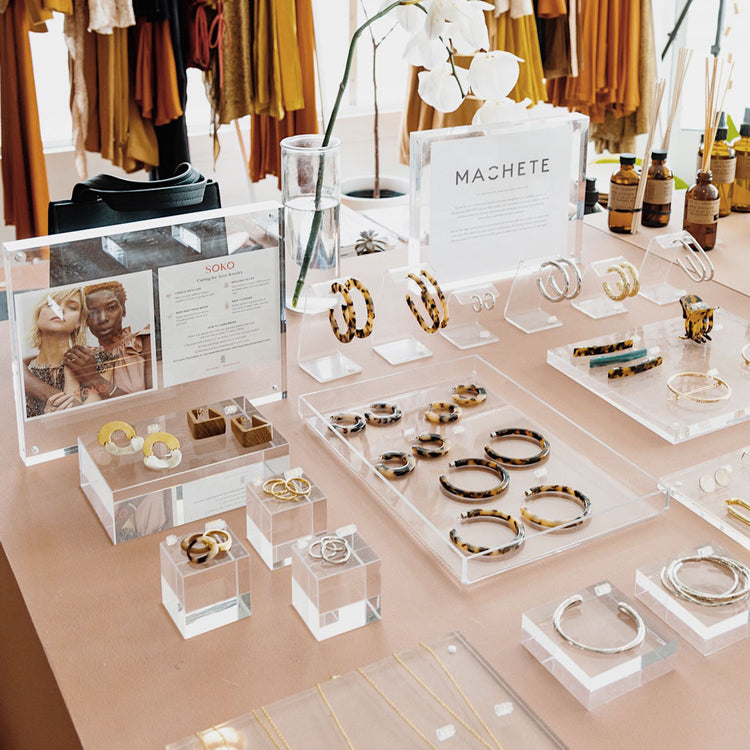 Everyone can sit with us!
Whimsy + Row is a brand with a collective ethos to strive to be an approachable and inclusive brand. However, we know that as individuals we cannot sit by while racism, systematic injustice, police brutality, or white supremacy continue to be present. We are committed to incorporating anit-racist efforts into our company structure. Thanks to Aurora James and our Sustainable Marketplace we have accomplished our 15% Pledge, that includes designating 15% of our shelf space for black-owned businesses. We will also continue to amplify POC voices on our social and blog platforms as we listen, learn and grow. This movement is not a trend and we promise to do better.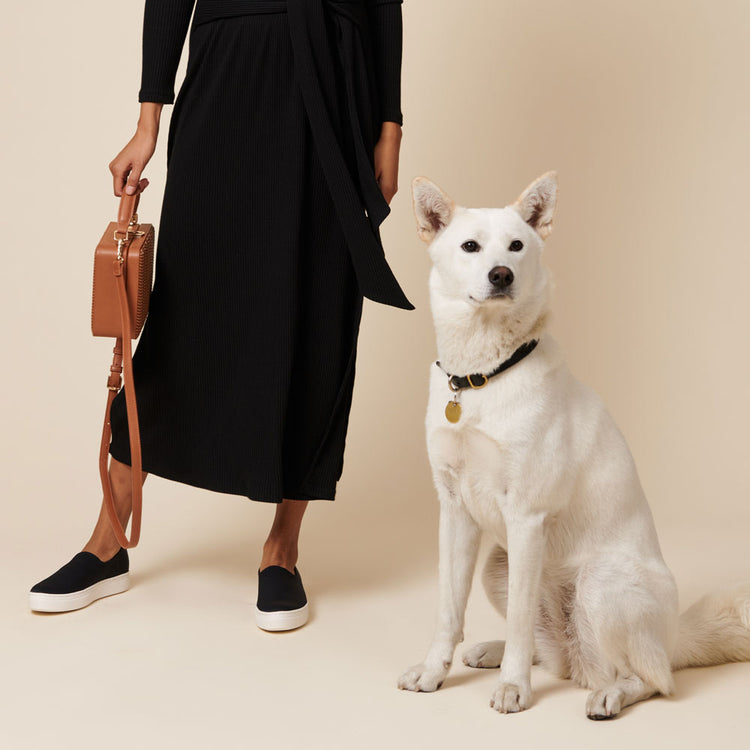 Animals are our friends!
We love all four legged friends, that's why Whimsy + Row clothing does not harm animals. We use plant based fabrics, that's right we are vegan at heart. Our goal is to be 100% vegan in 2024 as we are committed to only purchasing products for our sustainable marketplace that are cruelty free. Have any cute vegan footwear or accessory brands you could see at Whimsy + Row? Email us at info@whimsyandrow.com with their brand info!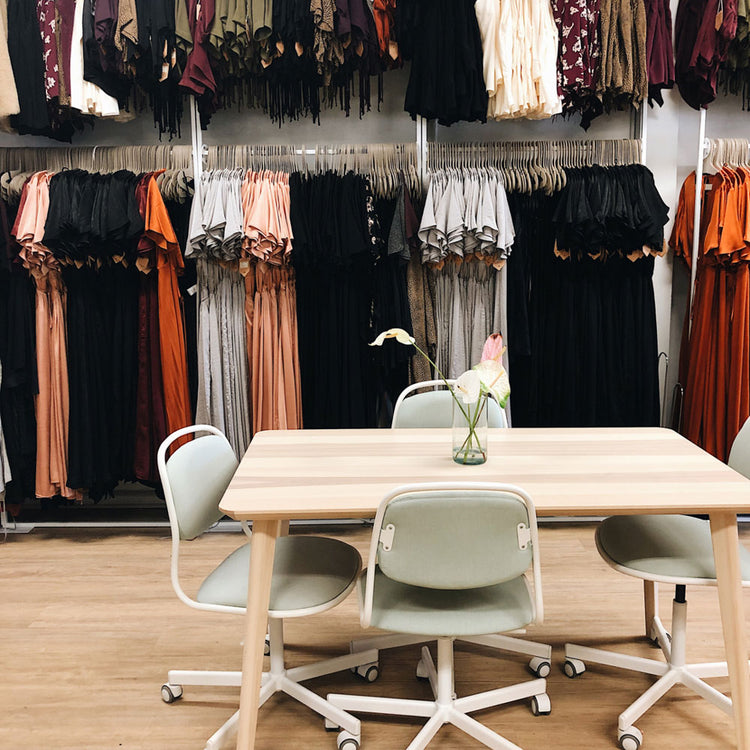 Secrets are no fun.
Through transparency and actively putting our carbon-neutral foot down, we hope to be part of the change we wish to see in the industry. Whimsy + Row is committed to choosing the most sustainable path forward but fashion still has a long way to go. We track our impact through GreenStory, who traces our footprint from farm to finish. You can find these metrics on every product page and on our homepage! Our goal is to become a B-Corp by 2024!