Meet The Founder
"I always thought of fashion as an expression of yourself, your identity. How I dress or present myself means something, it's a reflection of who I am and my ethos."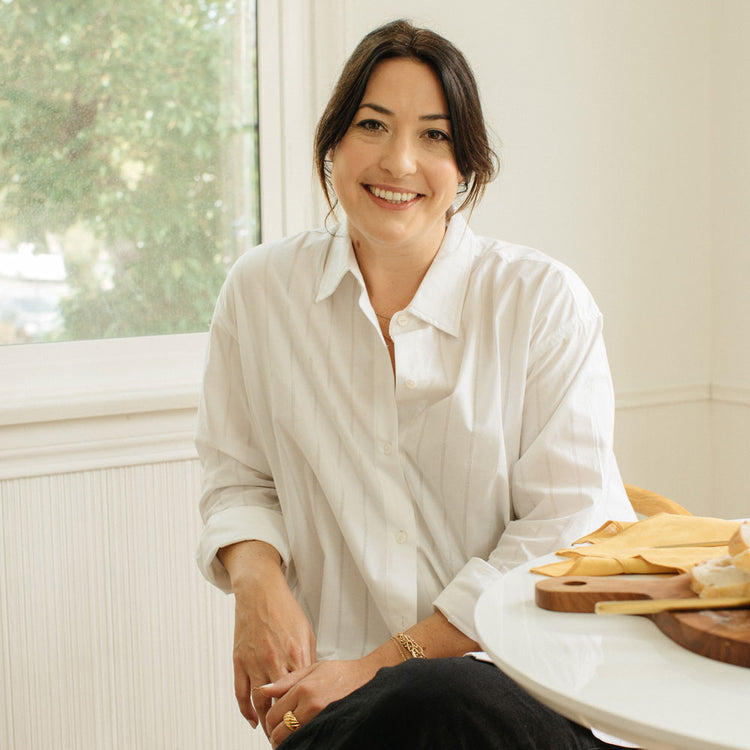 Rachel is an entrepreneur and curator who always knew she wanted to start her own company. Her love of sustainability began at fashion school in San Francisco. After graduation, she dove into her career– hustling from the bottom up by packaging boxes in a warehouse and managing 70 employees for a fashion tech start-up. She was determined to learn the ins and outs of the industry through lived experience and hard work. For 6 years she did just that.
Fed up with the dishonest and harmful practices within fashion, she finally went her own way. Rachel launched Whimsy + Row in 2014 in West Los Angeles. Her time within the industry inspired Rachel to create a brand without excess waste or egos. Since it's founding, Whimsy + Row has intentionally been an (eco)friendly, accepting, and loving brand, as well as community.
Want to learn more about Rachel and our story? Listen to this The Conscious Chatter podcast episode to hear her discuss it firsthand.