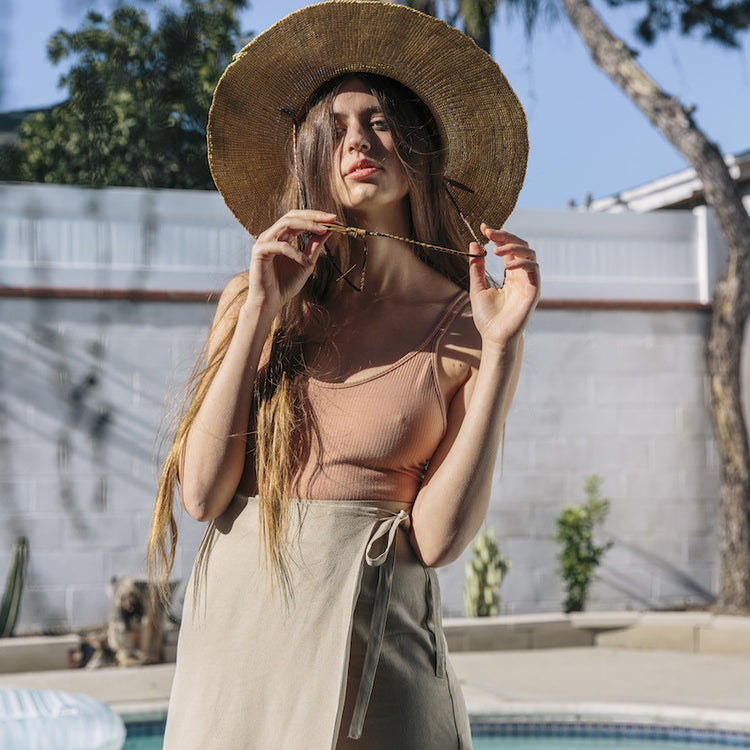 The sun is coming out and we're letting down our hair, because Summer is finally here! Fortunately, we designed our Eco Friendly Collection with you in mind. Guaranteed to ease you right through this sunny season, each and every piece is made lovingly in Downtown Los Angeles from recycled fabric. We've put together a guide to shop some of our favorite summery picks from the collection, made to beat the summer heat in style.
Long, flowy and breathable, the Ella Maxi is the ideal uniform for those calm, nature stroll kind of days. Featuring a classy v-plunge in both front and back, and side slits at either side, you'll feel and look as laid back as the Ella on any given day. Dress it up with strappy heels, or dress down with a pair of your fave slides and a tote. Comes in Tan + Pink Floral and Black Dots.
If you're exploring a nearby town or just spending time out and about, the Kira Romper is a loose fitting, low maintenance romper with semi-open sides bound to keep you Summertime fine. Did we mention it comes with pockets, too!? Ideal for storing wildflowers and love notes. Shop the Kira in Black, Gingham and Black Dots, to match all of your moods.
If kickin' back by the pool is more your vibe, the Rosie Shift Dress will be your new bestie. Features a high neck and sophisticated draped shape, so you can slip it on over your swimsuit effortlessly when you're going in or out of the pool. Pair the Rosie with flats for a casual feel, or dress her up with some heeled sandals. Shop the Rosie in White Linen, Black Viscose and Blue Jacquard.
Read More
Whimsy Weddings: Rachel + Steven
Our girl got married!!!  By girl, I mean — founder of Whimsy + Row, Eco-Warrior and amazing friend, @MamaRaich. It's safe to say this was the Whimsy-est Wedding there ever was!Rachel + Steven got married in Northern...
Read Me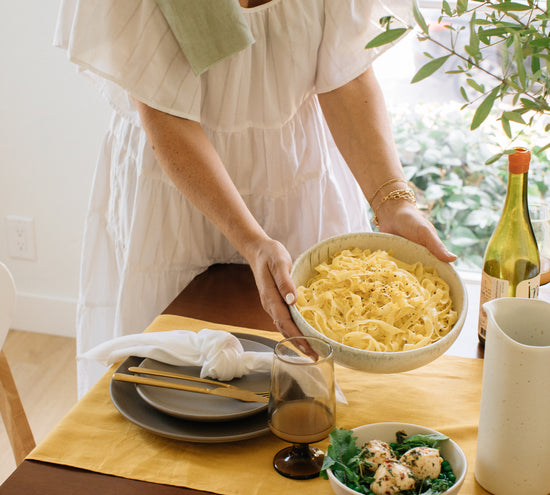 Recipe: Pasta Al Limone
If you think we launched a Home Collection, just so we could get together, eat pasta and take pictures, you're not totally wrong. (LOL!) The truth is — it was our our Junior Designer & Production Coordinator...
Read Me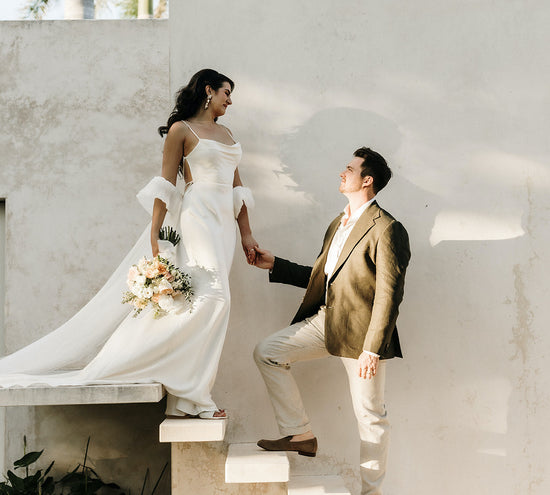 Whimsy Weddings: Sarah + Isaac
We all gasped when we saw pictures of Sarah + Isaac's Yucatán wedding on instagram. Nothing gets our team more excited than a Whimsy Bride!  Lucky for us, we reached out, and Sarah was kind enough to...
Read Me