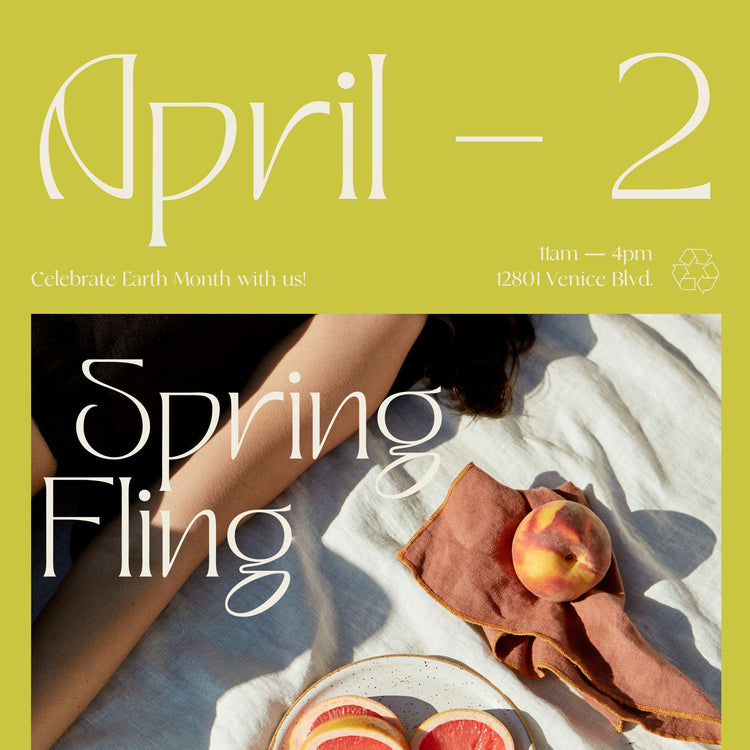 Join us in celebrating Earth Month!
Sunday April 2nd
11am - 4pm
12801 Venice Blvd.
It'll be a recycling extravaganza in partnership with

Retold Recycling

 +

Terracycle

.  Bring clothes and empty clean beauty containers to be recycled, for a special discount.
Bring your old textiles—

We've partnered with Retold Recycling, to take in your old clothes! They're an amazing textile recycling service that ensures your garments stay out of landfills + instead, disperses your old clothes to thrift stores, charities, up-cyclers, + recycling companies!  Learn more Retold here. 
Bring clean used beauty empties—

We've partnered with Terracycle to help you properly recycle your used up clean beauty containers. (Usually difficult + costly to recycle, but we got you this time around!) See examples of what you can bring here. 
We can't wait to see you!
Read More
Whimsy Weddings: Rachel + Steven
Our girl got married!!!  By girl, I mean — founder of Whimsy + Row, Eco-Warrior and amazing friend, @MamaRaich. It's safe to say this was the Whimsy-est Wedding there ever was!Rachel + Steven got married in Northern...
Read Me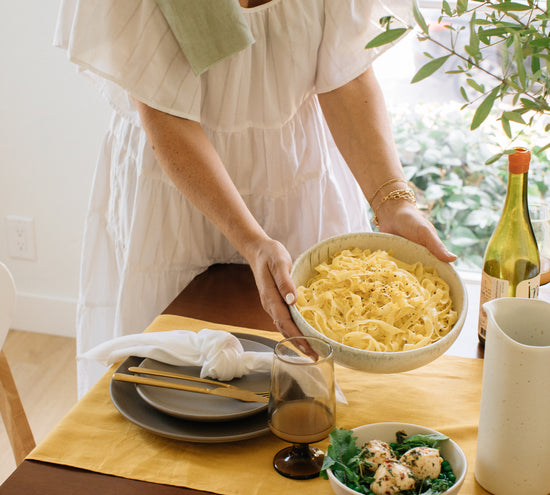 Recipe: Pasta Al Limone
If you think we launched a Home Collection, just so we could get together, eat pasta and take pictures, you're not totally wrong. (LOL!) The truth is — it was our our Junior Designer & Production Coordinator...
Read Me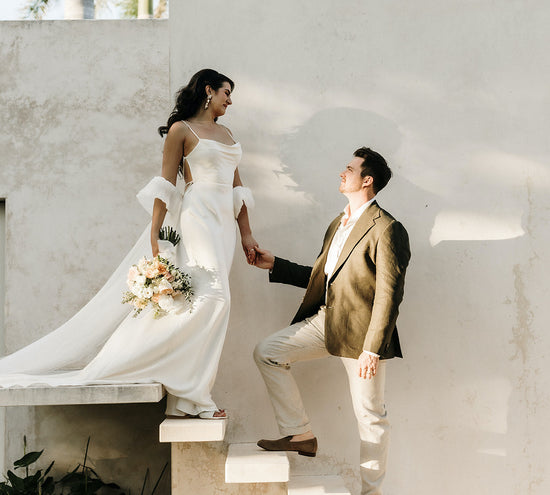 Whimsy Weddings: Sarah + Isaac
We all gasped when we saw pictures of Sarah + Isaac's Yucatán wedding on instagram. Nothing gets our team more excited than a Whimsy Bride!  Lucky for us, we reached out, and Sarah was kind enough to...
Read Me