Ooh la la, Flora + Lola are back!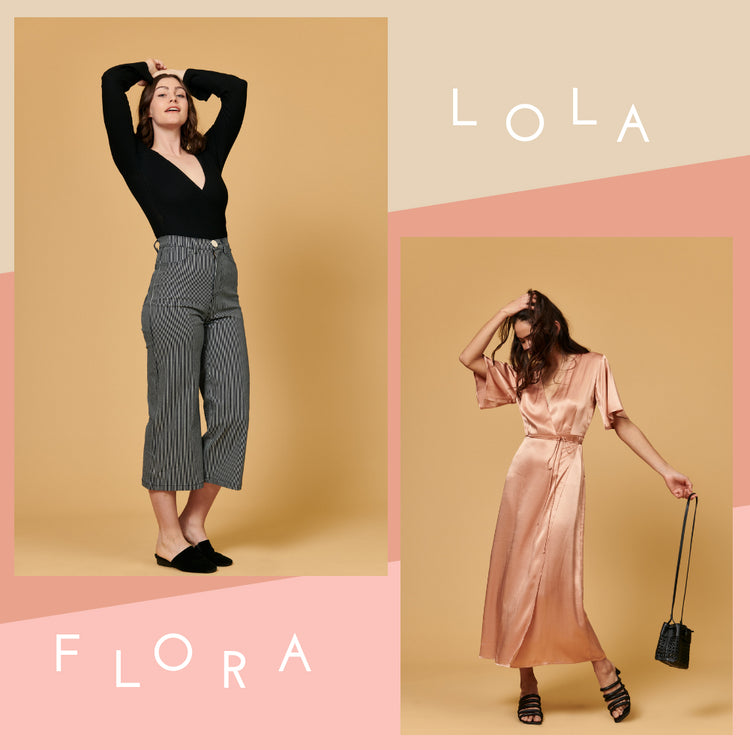 Your favorites are back in a full restock, and just in time for the holidays! Will you treat someone you love, or will you treat yourself? Whichever it is, we support it. 
We're proud to say that our new Flora's are made with an improved fit and overall quality. We've also adjusted size range from 24-32, no more XS,S,M and L! The fit is truly true to size, trust us. You can thank Joel for that, a very sweet and focused contractor who specializes in pants production (woohoo!) 
The Lola's were handmade in downtown Los Angeles by Adelfo, a determined worker who specializes in wovens. His work is by far the best we've come across in all of LA, no joke! As soon as we saw his work, we knew we had to have him on our team. Adelfo runs a small operation which includes himself and a select few of skilled workers. We also hired two different patternmakers who specialize in pants + dress production, just to make sure we don't miss a thing. 
All in all, we're so proud and humbled to say that we've taken the most of 2018 to perfect the fit on both of these best-selling styles -- and even prouder to say that we think we finally did it! If you don't believe us, try them for yourself! We're so confident you'll love them as much as we do here at W+R HQ.
All our love, and happiest of holidays!
The W+R Team
Read More
Whimsy Weddings: Rachel + Steven
Our girl got married!!!  By girl, I mean — founder of Whimsy + Row, Eco-Warrior and amazing friend, @MamaRaich. It's safe to say this was the Whimsy-est Wedding there ever was!Rachel + Steven got married in Northern...
Read Me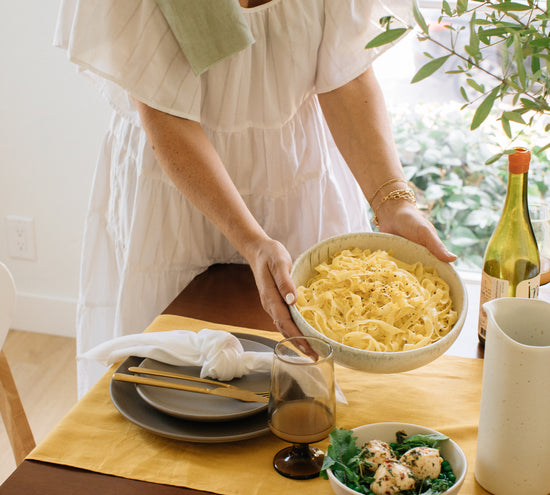 Recipe: Pasta Al Limone
If you think we launched a Home Collection, just so we could get together, eat pasta and take pictures, you're not totally wrong. (LOL!) The truth is — it was our our Junior Designer & Production Coordinator...
Read Me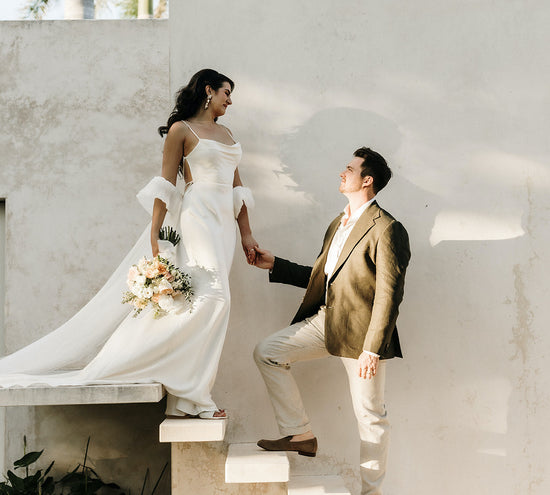 Whimsy Weddings: Sarah + Isaac
We all gasped when we saw pictures of Sarah + Isaac's Yucatán wedding on instagram. Nothing gets our team more excited than a Whimsy Bride!  Lucky for us, we reached out, and Sarah was kind enough to...
Read Me