Hurray, It's Our Grand Opening!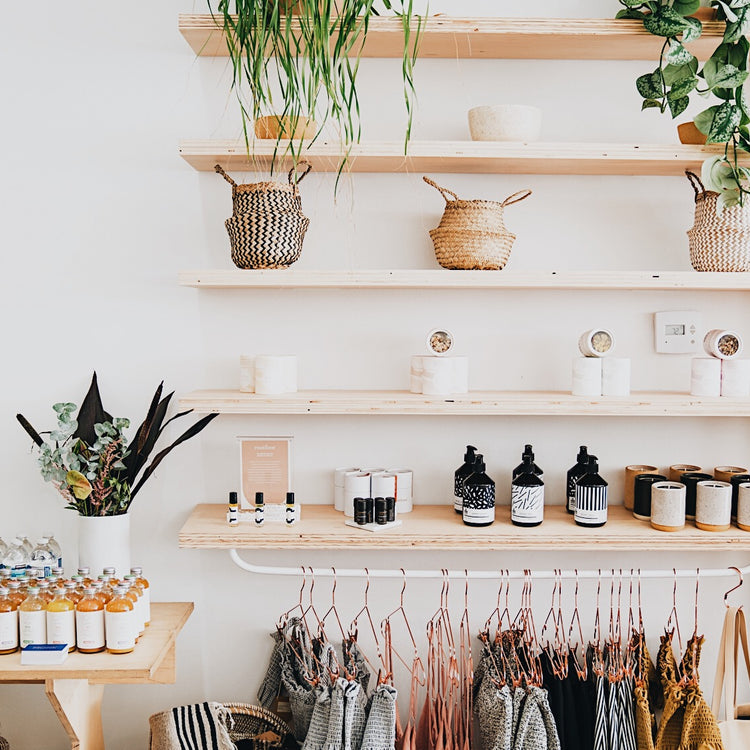 Oh hey, a lot has changed since we last chatted. We hope you've been well, we're doing fantastic! We recently opened our very own storefront in Mar Vista last weekend, and we couldn't be more thrilled to be here! As you might know, we started out as a holiday pop-up vending at the Melrose Flea Market, where we established a steady following. After that, we worked our way into the Mar Vista Art Department, where we rented out the front window space for three years. While we loved our home there, it was the perfect time for the stars to align and for us to open a place of our own!
Our new store is our home office and flagship store all in one, and we have so much fun here. Our goal with starting Whimsy + Row initially was to create a place for our customers to connect with us, and we're happy to say that we've brought that to a whole 'nother level. Our new space is for our customers to become a community, to come together and shop in an accepting, fun and positive environment. We're proud to be able to create that space!
A huge thank you to our vendors and sponsors: 
Food by Lemonade LA, Lesser Evil Snacks and Eat Your Feelings Ice Cream - Drinks by Suja Juice, Sovany, Our Vodka and Monk Botanicals - Massages by Spa Sophia, Crafts by Makers Mess, embroidery by Brooke Jamarillo and photobooth by Traveling Photo Bus.
Read More
Whimsy Weddings: Rachel + Steven
Our girl got married!!!  By girl, I mean — founder of Whimsy + Row, Eco-Warrior and amazing friend, @MamaRaich. It's safe to say this was the Whimsy-est Wedding there ever was!Rachel + Steven got married in Northern...
Read Me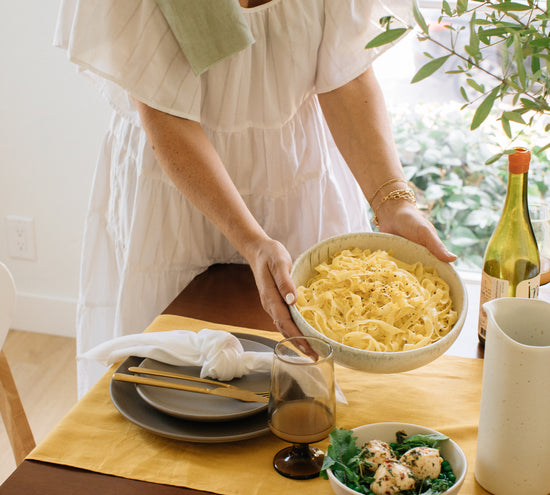 Recipe: Pasta Al Limone
If you think we launched a Home Collection, just so we could get together, eat pasta and take pictures, you're not totally wrong. (LOL!) The truth is — it was our our Junior Designer & Production Coordinator...
Read Me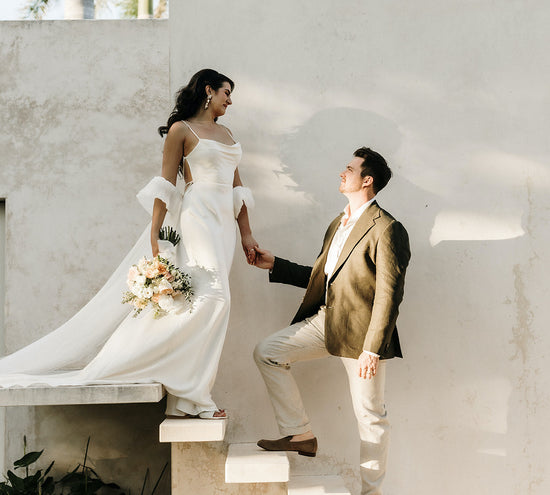 Whimsy Weddings: Sarah + Isaac
We all gasped when we saw pictures of Sarah + Isaac's Yucatán wedding on instagram. Nothing gets our team more excited than a Whimsy Bride!  Lucky for us, we reached out, and Sarah was kind enough to...
Read Me