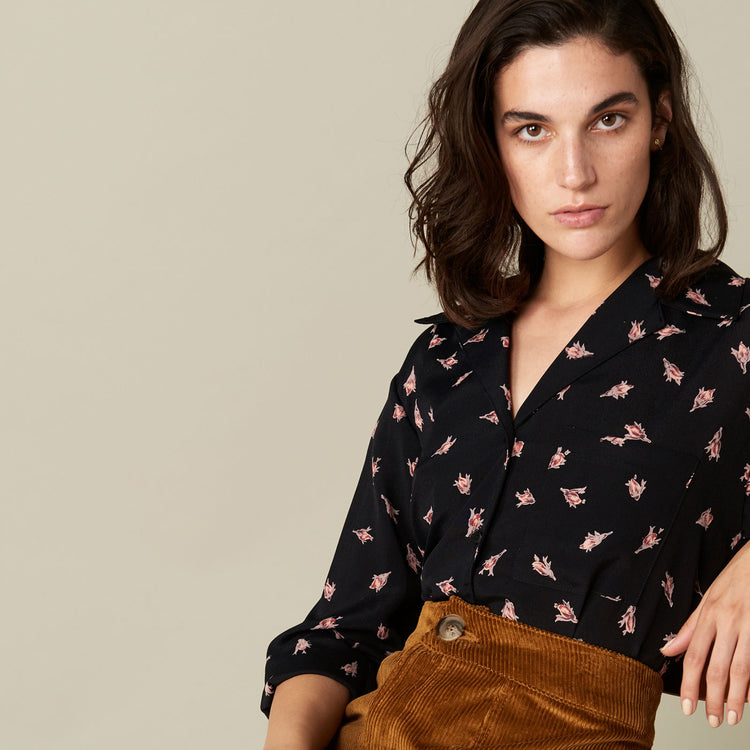 Getting familiar with...
The Maya: This simple, relaxed button-up was made for layering, dressing up or dressing down. Wear the Maya all year round, for any occasion, and with pretty much anything.
Named after writer and activist Maya Angelou, wear this top with compassion and grace while out in your world.
Pair the Maya with the Alice Skirt for warmer Fall days, or the Flora Pant for a cozier, option. 
Layers, layers, layers: wear the Maya with our Madeline Overall + Freya Jacket to stay toasty.
Available in Rosebud, Black Silk and Maroon Silk
Made from 100% recycled materials in our Los Angeles facility, each piece was made with care using sustainable practices and fabrics. 
"My mission in life is not merely to survive, but to thrive; and to do so with some passion, some compassion, some humor, and some style." - M. A
Read More
Whimsy Weddings: Rachel + Steven
Our girl got married!!!  By girl, I mean — founder of Whimsy + Row, Eco-Warrior and amazing friend, @MamaRaich. It's safe to say this was the Whimsy-est Wedding there ever was!Rachel + Steven got married in Northern...
Read Me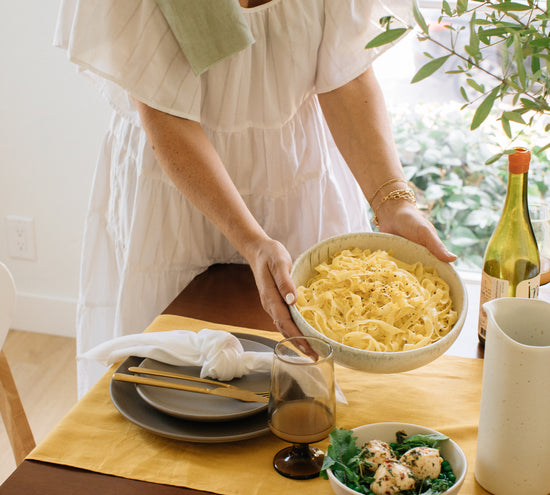 Recipe: Pasta Al Limone
If you think we launched a Home Collection, just so we could get together, eat pasta and take pictures, you're not totally wrong. (LOL!) The truth is — it was our our Junior Designer & Production Coordinator...
Read Me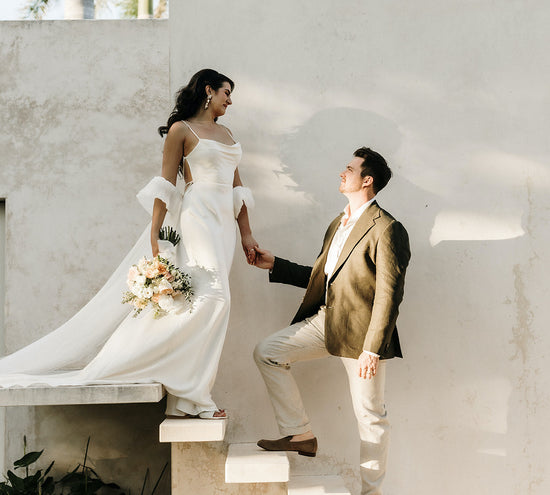 Whimsy Weddings: Sarah + Isaac
We all gasped when we saw pictures of Sarah + Isaac's Yucatán wedding on instagram. Nothing gets our team more excited than a Whimsy Bride!  Lucky for us, we reached out, and Sarah was kind enough to...
Read Me