Meet The Freya Puff Jacket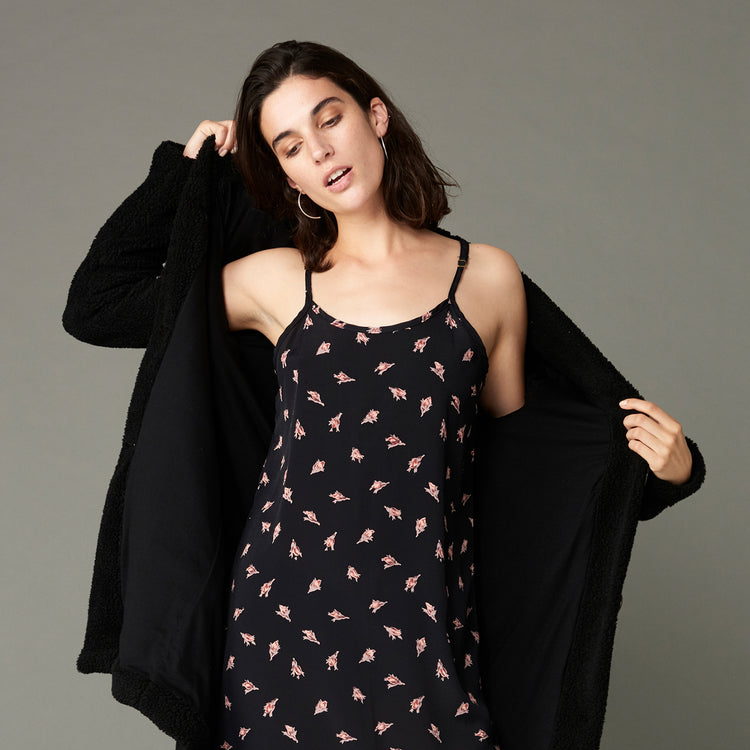 Getting familiar with...
The Freya: 
When it comes to the colder seasons, it's aaall about staying warm and cozy. And when it comes to the Freya Jacket, it's nothing but coziness.
Featuring long sleeves and three black chunky buttons, the Freya is the ultimate cold day accessory. Collarless and fully lined for optimum comfort.
 We love to wear the Freya with the Joan Dress in Grey for an edgy look, because who says dresses shouldn't go with puffy jackets? It's one of our favorite looks, if you ask us.
The Freya also pairs fabulously with the Lola Dress, another winning holiday combo in our book. 
The best part? Not only do you look and feel like a cozy koala, the Freya is 100% sustainable and gentle on the environment. Made entirely from recycled materials using ethical practices in our Los Angeles factory, you can feel good knowing your garment is honest and green.
Show us how you wear the Freya Puff Jacket on Instagram with #whimsyroams.
Read More
Whimsy Weddings: Rachel + Steven
Our girl got married!!!  By girl, I mean — founder of Whimsy + Row, Eco-Warrior and amazing friend, @MamaRaich. It's safe to say this was the Whimsy-est Wedding there ever was!Rachel + Steven got married in Northern...
Read Me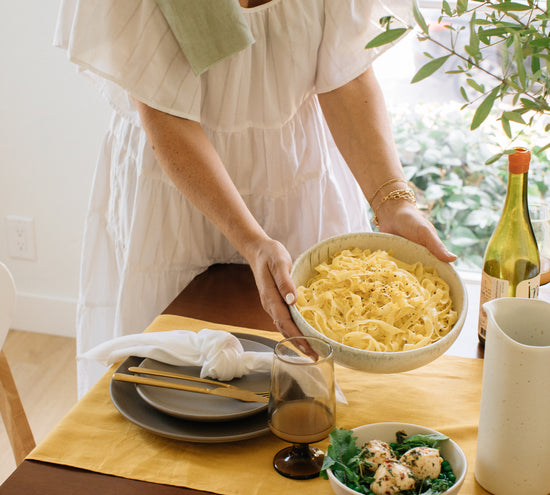 Recipe: Pasta Al Limone
If you think we launched a Home Collection, just so we could get together, eat pasta and take pictures, you're not totally wrong. (LOL!) The truth is — it was our our Junior Designer & Production Coordinator...
Read Me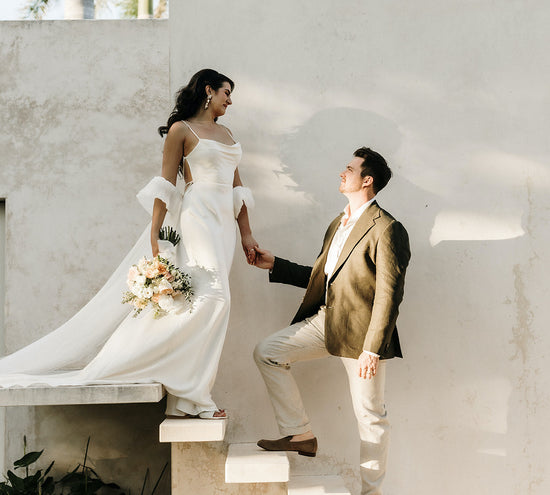 Whimsy Weddings: Sarah + Isaac
We all gasped when we saw pictures of Sarah + Isaac's Yucatán wedding on instagram. Nothing gets our team more excited than a Whimsy Bride!  Lucky for us, we reached out, and Sarah was kind enough to...
Read Me