Flora Fan Club: New + Improved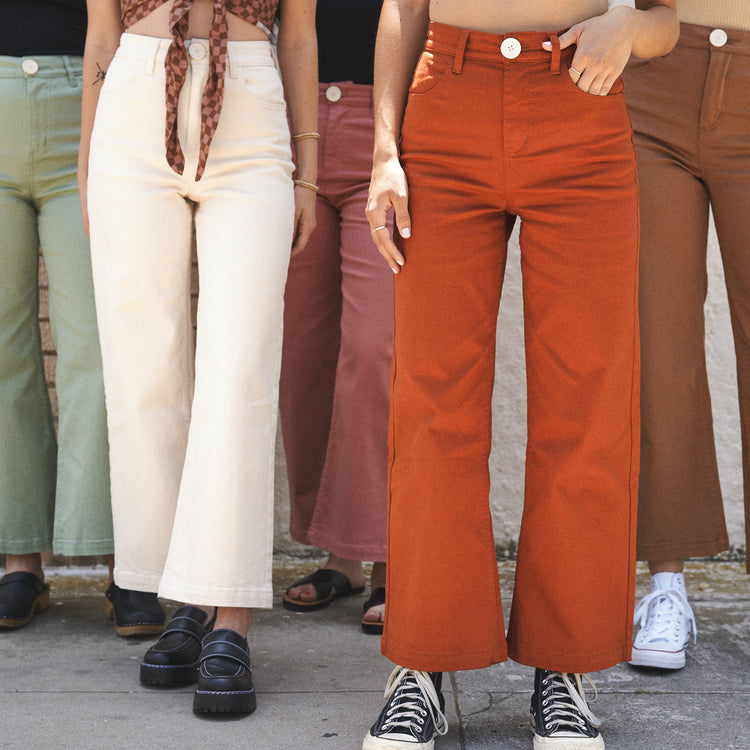 Chances are, you discovered Whimsy + Row through the Flora Pant — the crop flare that has become a staple in sustainable closets everywhere. Since their launch in 2017, we've worked hard each season to improve the fit, getting the stretch just right + releasing new dreamy colors. 
🌈 
This season's Flora is a little bit longer, and a little bit stretchier, making them more comfortable than ever before. We developed a new fabric for this batch that is exclusive to Whimsy — made with 98% Organic Cotton and 2% Spandex.
 We're so thrilled how the Flora has been worn and loved over the years, with mentions in Bustle, Nylon, and Who What Wear. It's about time they had their own fan club!  🎉  Thanks to these👇 Whimsy Gals + Flora Fans for sharing the love.  
Be sure to give them all a follow and shop all their looks here. If you have something to say about the Flora Pant, we'd love to hear from you! Feel free to leave a review and a comment, or tag us on instagram #FloraFanClub. 
Read More
Whimsy Weddings: Rachel + Steven
Our girl got married!!!  By girl, I mean — founder of Whimsy + Row, Eco-Warrior and amazing friend, @MamaRaich. It's safe to say this was the Whimsy-est Wedding there ever was!Rachel + Steven got married in Northern...
Read Me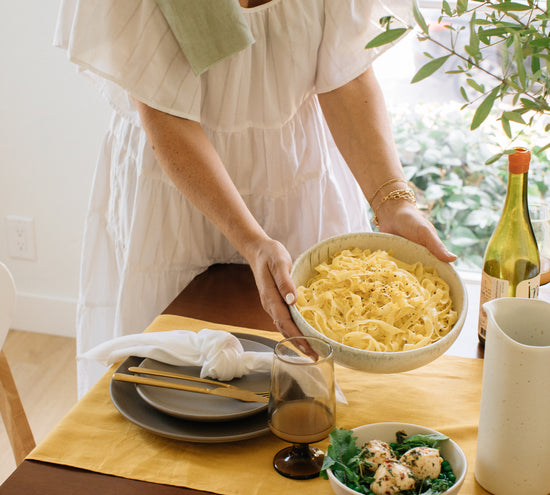 Recipe: Pasta Al Limone
If you think we launched a Home Collection, just so we could get together, eat pasta and take pictures, you're not totally wrong. (LOL!) The truth is — it was our our Junior Designer & Production Coordinator...
Read Me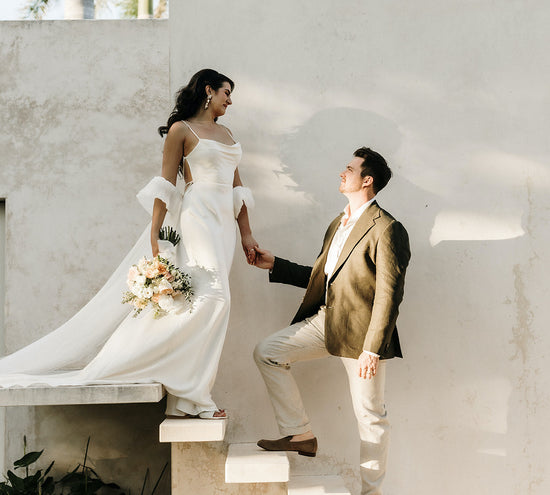 Whimsy Weddings: Sarah + Isaac
We all gasped when we saw pictures of Sarah + Isaac's Yucatán wedding on instagram. Nothing gets our team more excited than a Whimsy Bride!  Lucky for us, we reached out, and Sarah was kind enough to...
Read Me