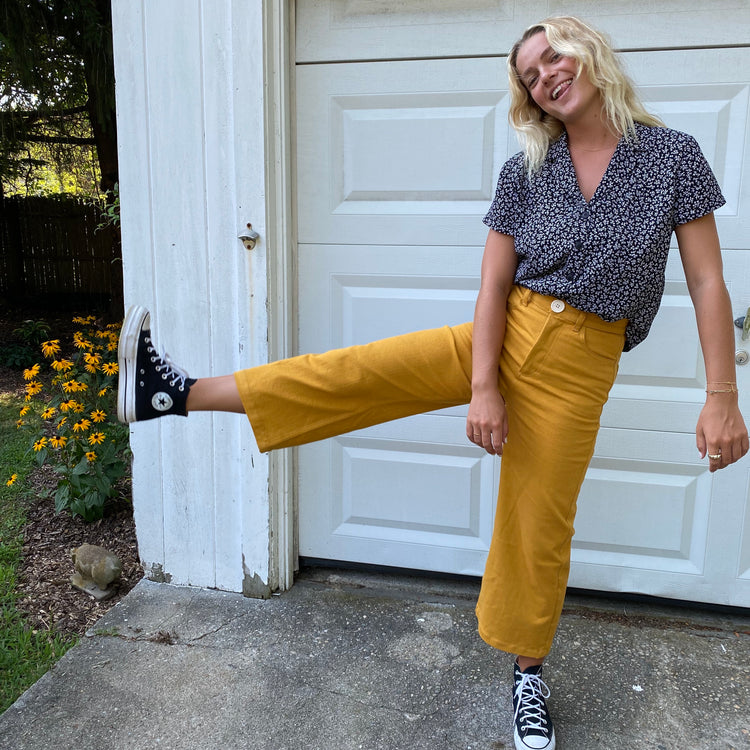 Chances are, you discovered Whimsy + Row through the Flora Pant — the crop flare that has become a staple in sustainable closets everywhere. Since their launch in 2017, we've worked hard each season to improve the fit, getting the stretch just right + releasing new dreamy colors. 🌈  
We're so thrilled how the Flora has been worn and loved over the years, with mentions in
Bustle
,
Nylon
,
and 
Who What Wear
.
 It's about time they had their own fan club!  🎉
Thanks to these
👇 
Whimsy Gals + Flora Fans for sharing the love. 
Be sure to give them all a follow

 and shop all their looks here. If you have something to say about the Flora Pant, we'd love to hear from you! Feel free to leave a review and a comment, or tag us on instagram #FloraFanClub. 
Yolande is wearing the Flora Pant in Grey and the Lily Top in Lavender
Missy is wearing the Flora Pant in Sage and the Laura Top in Sage
Jen is wearing the Flora Pants in Black and the Stella Shirt in Yellow Stripe
Ella is wearing the Flora Pant in Gold and The Lena Button Down in Petite Floral
Katra is wearing the Flora Pant in Natural and the Maya Button Down Top in Lady Print 
Carla is wearing the Flora Pant in Tan and the Stella Shirt in White  
Read More
Whimsy Weddings: Rachel + Steven
Our girl got married!!!  By girl, I mean — founder of Whimsy + Row, Eco-Warrior and amazing friend, @MamaRaich. It's safe to say this was the Whimsy-est Wedding there ever was!Rachel + Steven got married in Northern...
Read Me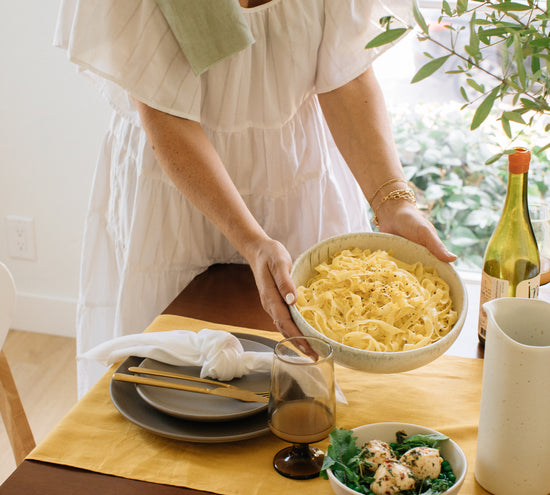 Recipe: Pasta Al Limone
If you think we launched a Home Collection, just so we could get together, eat pasta and take pictures, you're not totally wrong. (LOL!) The truth is — it was our our Junior Designer & Production Coordinator...
Read Me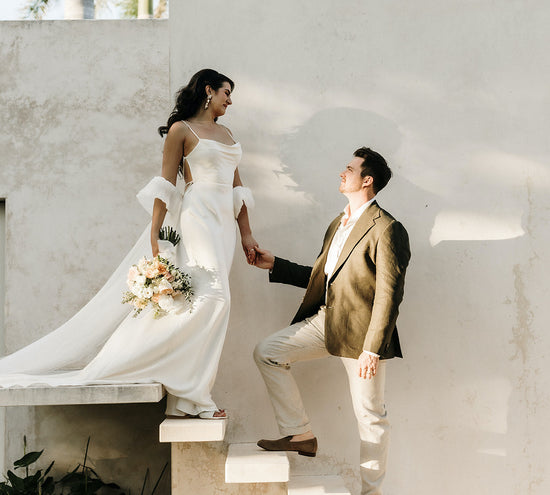 Whimsy Weddings: Sarah + Isaac
We all gasped when we saw pictures of Sarah + Isaac's Yucatán wedding on instagram. Nothing gets our team more excited than a Whimsy Bride!  Lucky for us, we reached out, and Sarah was kind enough to...
Read Me