Ethical and Sustainable Fashion Terms You Need To Know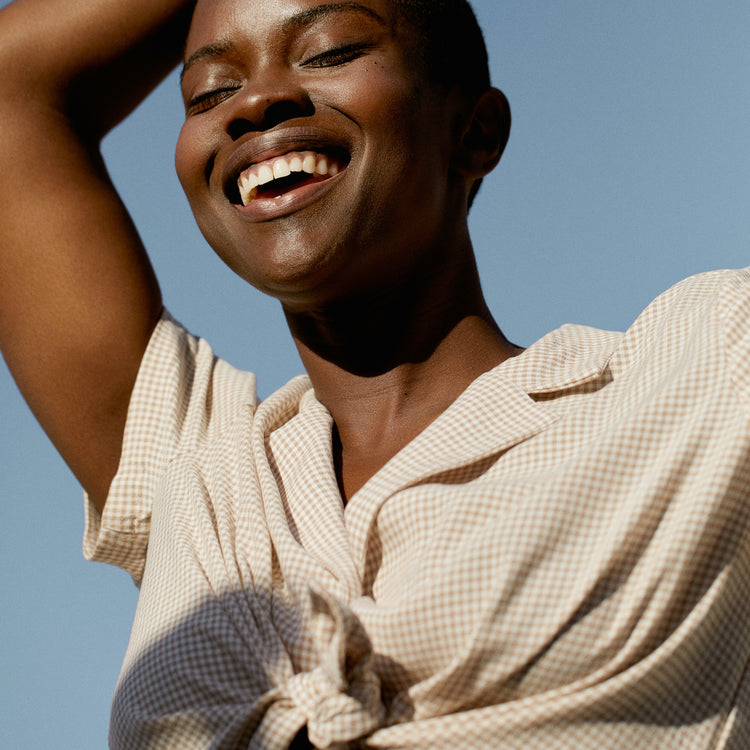 Chances are, you discovered Whimsy because you're into ethical and sustainable fashion. Sustainability is a huge part of our ethos here at Whimsy, and something we're SUPER passionate about. That said, it can be really overwhelming trying to navigate the world of sustainable fashion. Let alone to understand what people really mean when they use phrases like "ethical fashion". Keep scrolling for the low-down on four need-to-know terms that will help up your sustainability game!
Ethical Fashion: The term ethical fashion is often used interchangeably with the word Sustainable fashion. However Ethical Fashion tends to have more of an emphasis on the social impact of the fashion industry from a moral standpoint. 
This goes beyond labor laws, and covers issues like wages, working conditions, animal welfare, and vegan materials. That being said, all sustainability issues - such as impact on the environment, and climate change, have an ethical dimension, too. 
Here at Whimsy, we're passionate about doing our best to be ethical and sustainable in all we do - From the factories we work with, to the raw materials we use, to the way we treat our employees, customers, and all stakeholders. And we're grateful to have you along for the ride! We're always open to feedback on how we can do better so please give us a shout with any ideas or suggestions.
Deadstock: In the fashion industry, deadstock refers to any inventory that doesn't sell and does not have a high likelihood of selling in the future. It typically lives in a warehouse, or a store stockroom. Deadstock can be repurposed into new designs, and creating new pieces from deadstock fabric is a great way to reuse fabric that already exists in the world, rather than producing or buying new fabric.
Here at Whimsy, we love incorporating deadstock fabric into our designs. You can click this link to see all of our products made from deadstock fabrics - And keep your eye out, because we're always adding more!
Green washing: Greenwashing is the use of marketing to portray an organization's products, activities, or policies as environmentally friendly (when in reality they are not). This is commonplace, as more companies try to benefit from the growing demand for sustainable/ethically made clothing.
Companies can often market a specific environmentally-friendly initiative, that may be too small or inconsequential to have a big impact, while not addressing critical environment or labor issues in their production models.
Upcycling: Upcycling is similar to recycling - It also turns waste into reusable material, but of better quality. It's a concept that's grown in popularity in recent years, and is about reusing and repurposing old items to make something new. For example, using old bedsheets to make a face mask. It's environmentally friendly, and encourages creativity and innovation! 
We are big fans of upcycling here at Whimsy - Our bandanas are all upcycled and made from 100% upcycled cotton.
Are there any other terms you'd love for us to define? Let us know in the comments!
Sources: Good On You, Stitch Labs
Read More
Whimsy Weddings: Rachel + Steven
Our girl got married!!!  By girl, I mean — founder of Whimsy + Row, Eco-Warrior and amazing friend, @MamaRaich. It's safe to say this was the Whimsy-est Wedding there ever was!Rachel + Steven got married in Northern...
Read Me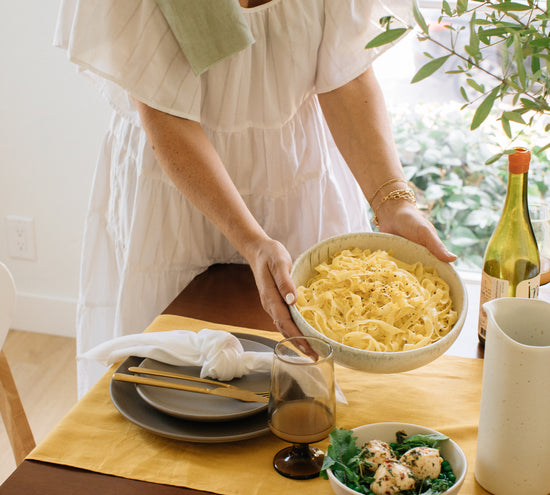 Recipe: Pasta Al Limone
If you think we launched a Home Collection, just so we could get together, eat pasta and take pictures, you're not totally wrong. (LOL!) The truth is — it was our our Junior Designer & Production Coordinator...
Read Me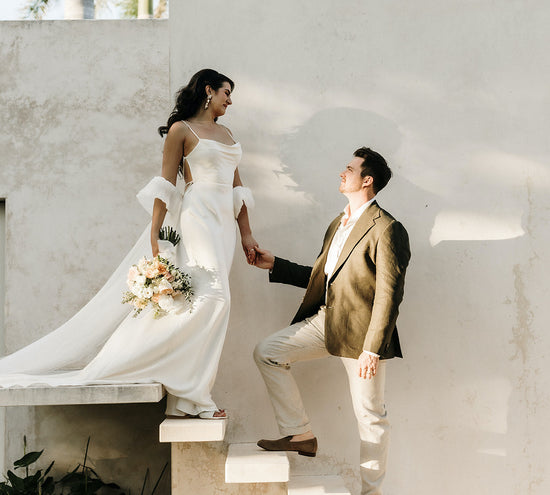 Whimsy Weddings: Sarah + Isaac
We all gasped when we saw pictures of Sarah + Isaac's Yucatán wedding on instagram. Nothing gets our team more excited than a Whimsy Bride!  Lucky for us, we reached out, and Sarah was kind enough to...
Read Me