Spend a Morning with our Social Media Assistant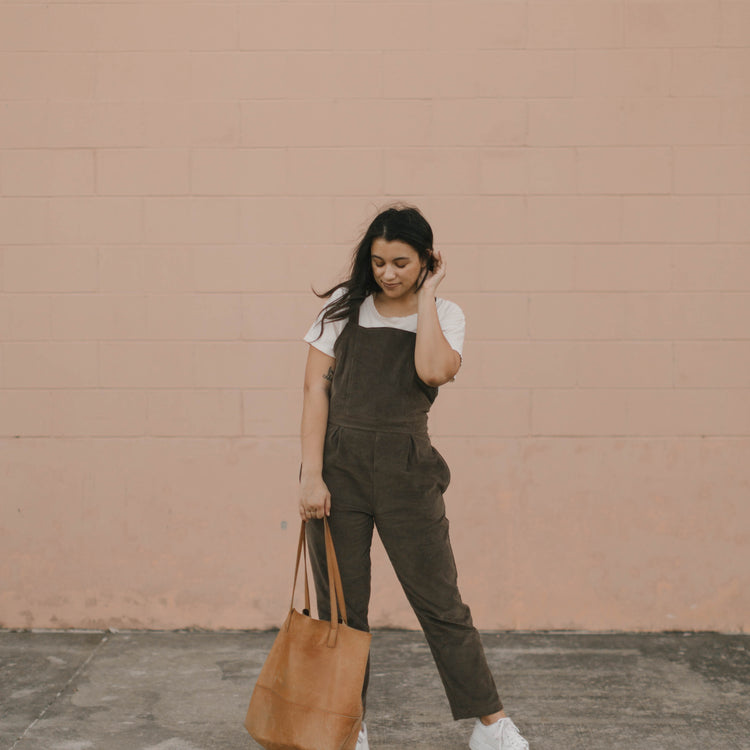 Hi everyone! Aleah here, the Social Media Assistant at Whimsy + Row. I'm the gal liking all the cute pics you tag us in and responding to your sweet comments and messages over on Instagram. I joined the team in late 2020 but I don't think we've officially met before! To get to know me better, I thought it would be fun if I took you along for a morning in my life. 
I start every morning with a cup of coffee (or three) and if I'm feeling fancy, I'll throw in some almond milk for creamer. While I wait for the coffee to wake me up, I usually check my phone (I know, I know) and plan my day. 
I have been living in this set from our new Lounge Collection! It's the perfect comfy and cute lounge 'fit for slow mornings, sipping coffee, and carrying out my skincare routine. I'm wearing the Lennon Crop and Finn Skirt in Cream Rib. You can throw in the Frances Duster and use code BUNDLE15 for 15% off the set (or any 3 pieces of loungewear). You're welcome. 😉
I always find myself at a coffee shop when I'm working because I love the energy of being surrounded by people, it's inspiring! My go-to order is an iced oat milk latte. What about you?! 
Working for Whimsy as their Social Media Assistant has been a DREAM. I have always loved storytelling and being creative so it's the perfect job for me. Here's what a work day typically looks like:
I always love to start by browsing
Pinterest
 for some fresh inspiration. Next, I'll check our marketing calendar, post to Instagram, and respond to comments and messages from you guys. Then, I'll help write copy and create graphics for our social media channels, share our content to our Pinterest and curate new boards, and dream up new ideas for content. 
I spend a lot of time on our website (for marketing purposes, mostly ☺️) so I'm always eyeing our pieces and building my wishlist. Click here to see everything currently in my cart! 
That's my morning! Thanks for spending it with me. See you on the 'gram!
Read More
Whimsy Weddings: Rachel + Steven
Our girl got married!!!  By girl, I mean — founder of Whimsy + Row, Eco-Warrior and amazing friend, @MamaRaich. It's safe to say this was the Whimsy-est Wedding there ever was!Rachel + Steven got married in Northern...
Read Me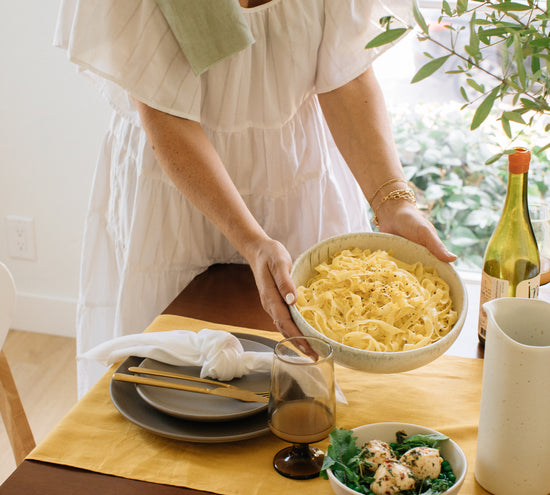 Recipe: Pasta Al Limone
If you think we launched a Home Collection, just so we could get together, eat pasta and take pictures, you're not totally wrong. (LOL!) The truth is — it was our our Junior Designer & Production Coordinator...
Read Me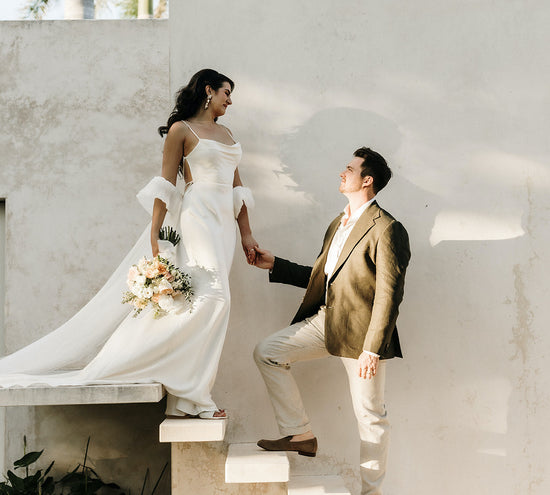 Whimsy Weddings: Sarah + Isaac
We all gasped when we saw pictures of Sarah + Isaac's Yucatán wedding on instagram. Nothing gets our team more excited than a Whimsy Bride!  Lucky for us, we reached out, and Sarah was kind enough to...
Read Me