A Launch Party To Remember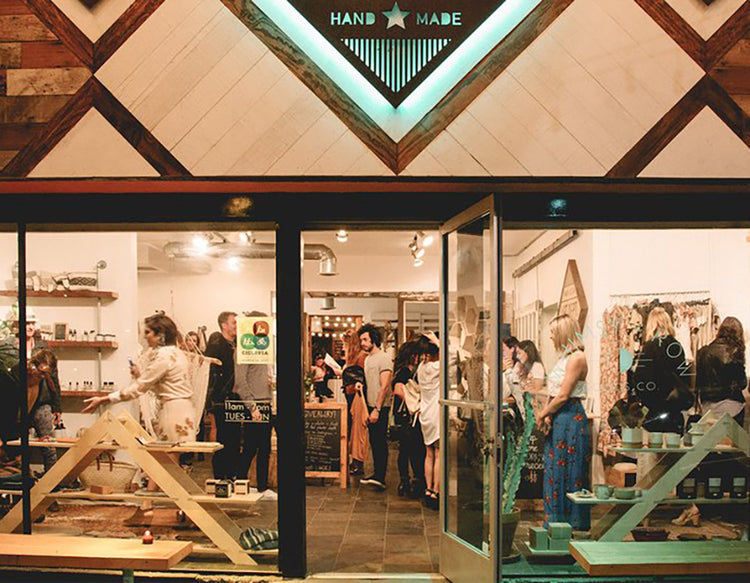 We leaped into Spring with the launch of our second eco-friendly collection! We hosted a fun night full of music, mingling and shopping at our storefront. We were so excited and surprised to see that the turnout was even bigger than we had expected! It was a full house as everyone browsed, snapped photos, mingled and shopped the new collection. A big thanks to everyone who came and hung out with us. We are so grateful for everyone's support!
The theme for the night was Tropical Oasis so naturally, the shop was totally decked out in our favorite big leafy plants, tropical flowers and cacti. Everything from the photo booth to the snack table was covered with green, just the way we like it! Some of our rad and generous sponsors includedOneHope Wine, The Giving Key, Back Beat Rags, Eva Ozon, and P.F Candle Co. They all helped to make the night incredible for us and everyone who showed up.
We even had a fire pit in the back, an awesome snack table, mini dance floor, photo booth and two wonderful live performers. The night opened with singer-songwriter and face of our new collection, Brianna Falcone as she serenaded us with her whimsical acoustic-folk tunes to get the night started. Heaps 'n' Heaps followed her performance with their dance-y alternative jams that got everyone movin' and groovin' for the whole night. It was a lot of fun for us to host such a unique shopping experience that brought everyone together to have a great time.
Photos by Michelle Terris
Read More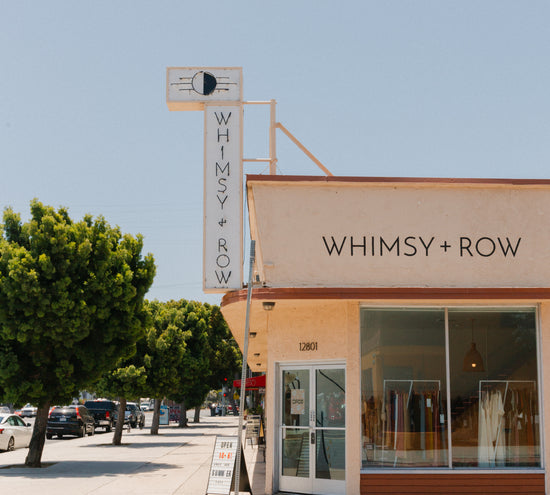 Small Biz Saturday Deals
In the spirit of Small Business Saturday, we've partnered with some of our favorite small brands to give you access to a special deal on their products. Shop small + support someone's dreams!       ...
Read Me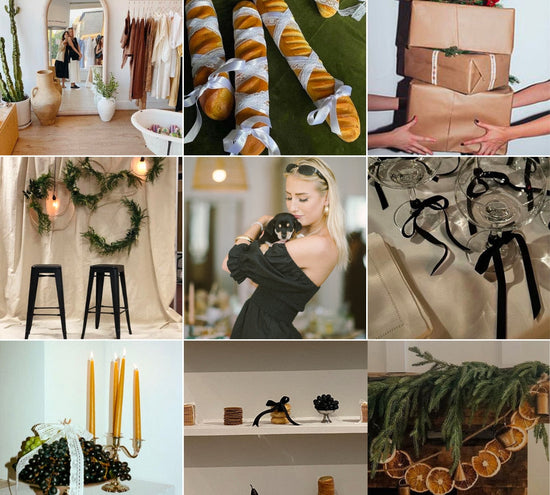 You're Invited! Whimsy + Bows Party!
  Join us at the shop for our Annual Holiday Party! Oysters will be shucking, Holiday drinks will be flowing, vinyl will be spinning, bow and dried orange ornaments will be DIY'ing, and of course clothes and...
Read Me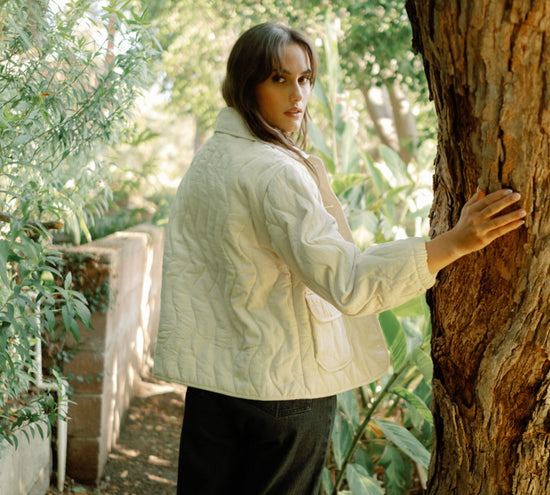 Lookbook: In The Yard
For cool crisp mornings,  foraging + long walks in the woods — discover our collection of Organic Cotton, quilted coats + sturdy denim to adventure in. Tap any image to shop, or view the whole collection...
Read Me