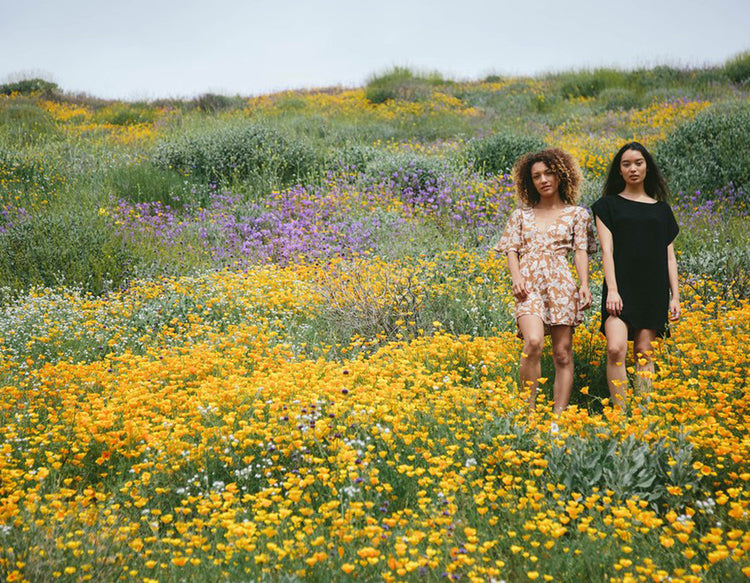 Above: The Pink and Brown Floral Wrap Dress + Rosie Dress in Black
Spring might just be our favorite season, everything is so lush and colorful. This year we went to Lake Elsinore for the super bloom. We teamed up with photographer Michelle Terris to shoot our new earth friendly pieces among all the wild flowers.
Valentina Tie Crop in Multi Linen paired with the Delia Pinafore in Tan + Nellie Black Bodysuit with the Valentina Wide Leg Trouser in Multi Linen
Marianne Wrap Dress in Brown Floral + Ella Maxi Dress in Black Dots
Ella Maxi Dress in Black Dots + Jane Maxi Dress in Black Rayon Twill
ALL MADE IN DTLA FROM RECYCLED FABRIC
Read More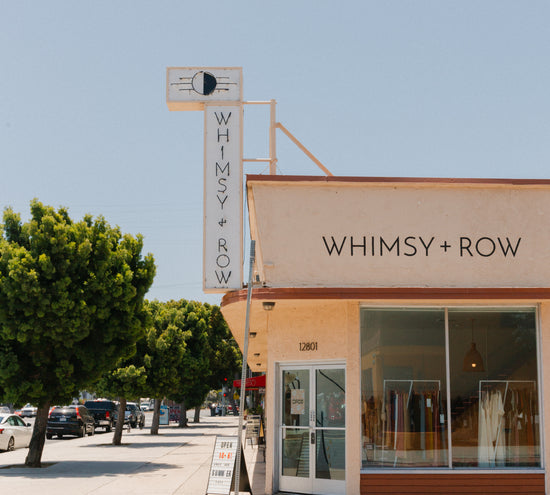 Small Biz Saturday Deals
In the spirit of Small Business Saturday, we've partnered with some of our favorite small brands to give you access to a special deal on their products. Shop small + support someone's dreams!       ...
Read Me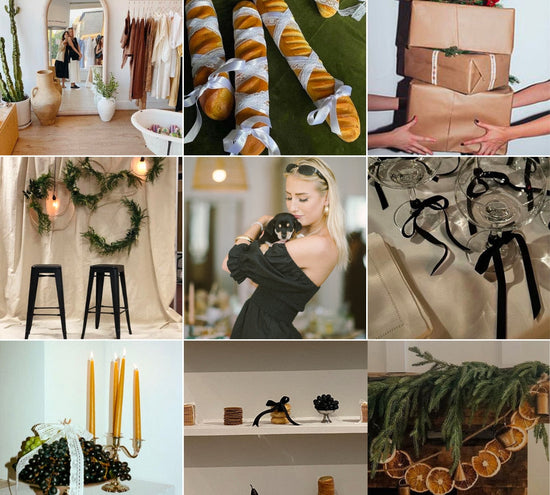 You're Invited! Annual Holiday Party
  Join us at the shop for our annual Holiday Party + dog adoption extravaganza! We are thrilled to be hosting Rover's Retreat. Holiday drinks will be flowing, vinyl will be spinning, and of course clothes and...
Read Me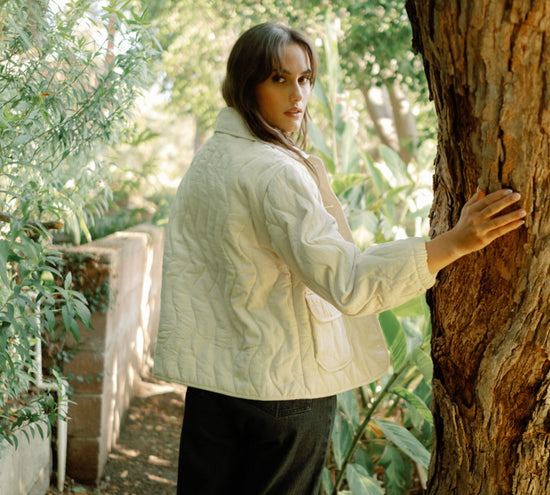 Lookbook: In The Yard
For cool crisp mornings,  foraging + long walks in the woods — discover our collection of Organic Cotton, quilted coats + sturdy denim to adventure in. Tap any image to shop, or view the whole collection...
Read Me