26% OFF Rachel's Faves for her BDAY!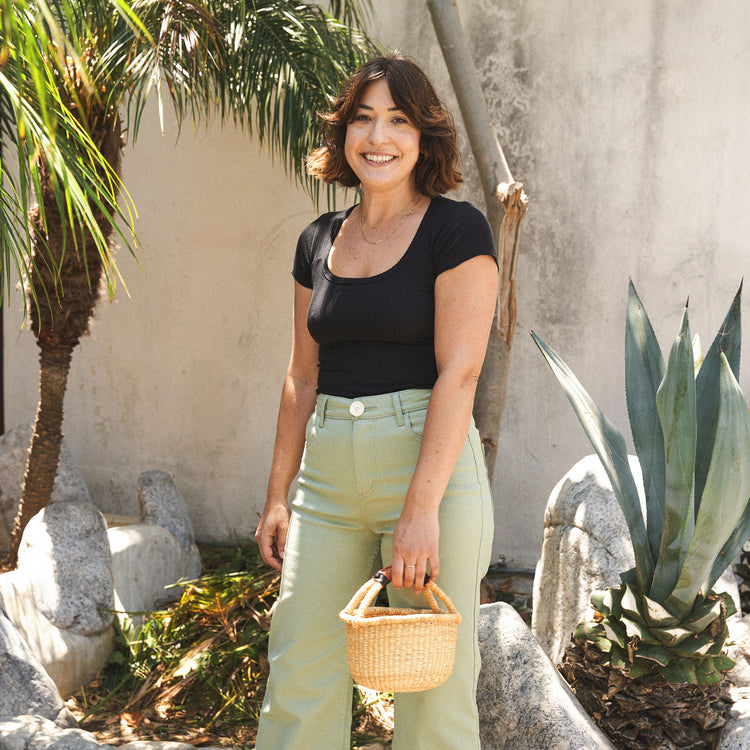 It's our founder, Rachel's birthday June 26th, and we're celebrating with 26% OFF her favorite Whimsy pieces! Use code HBDRACH at checkout all weekend long. (expires 6/26) Go ahead and shop the collection
here
, or scroll down for her top 3 picks!
"We just got this dress in and I'm obsessed! It's the perfect at home and Sunday stroll dress. Easy breezy for all the hot summer days ahead. I wore it for the first time walking around my neighborhood with my pup and had to stop to take a pic with all the blooming flowers. The open back detail makes it super cute, but also easy to go braless. Which I love! The tiered skirt is roomy, so grabbing a big brunch wasn't a problem. If you see me walking around east LA, I will be wearing this." 
"Hello date night. I love a good date night top! Throw on with a pair of Floras, Farrahs or the Noel skirt and I'm good to go! For the days that I'm feeling insecure about my body, the Eden top makes me feel good because she is so effortlessly chic. It's the most flattering and well made top I own." 
"This is now my go-to wedding dress! I am a huge outfit repeater and I have worn this girl to two weddings already. Super flattering, comfortable and has fun flirty details that makes me feel like one of the best dressed. I also love to dress her down with some black slides and being able to tie her two ways gives me options. And a girl always needs her options!"
Shop all her favorites
here
!
Read More
Whimsy Weddings: Rachel + Steven
Our girl got married!!!  By girl, I mean — founder of Whimsy + Row, Eco-Warrior and amazing friend, @MamaRaich. It's safe to say this was the Whimsy-est Wedding there ever was!Rachel + Steven got married in Northern...
Read Me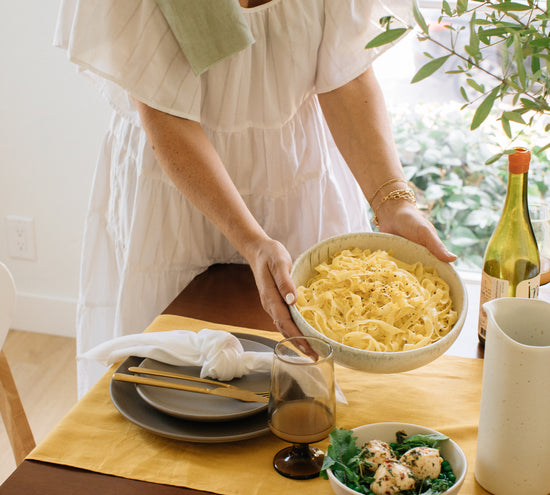 Recipe: Pasta Al Limone
If you think we launched a Home Collection, just so we could get together, eat pasta and take pictures, you're not totally wrong. (LOL!) The truth is — it was our our Junior Designer & Production Coordinator...
Read Me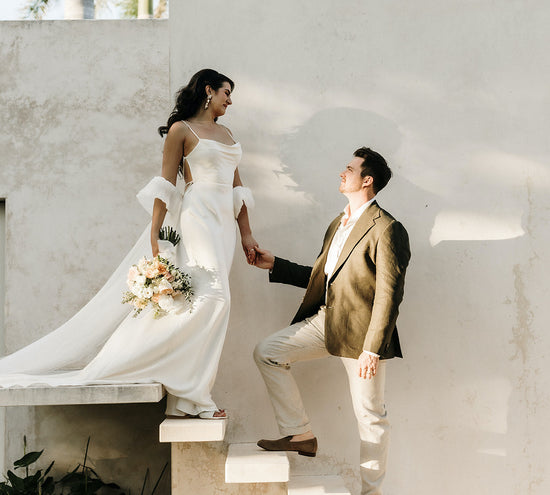 Whimsy Weddings: Sarah + Isaac
We all gasped when we saw pictures of Sarah + Isaac's Yucatán wedding on instagram. Nothing gets our team more excited than a Whimsy Bride!  Lucky for us, we reached out, and Sarah was kind enough to...
Read Me