Our Guide to Saving Water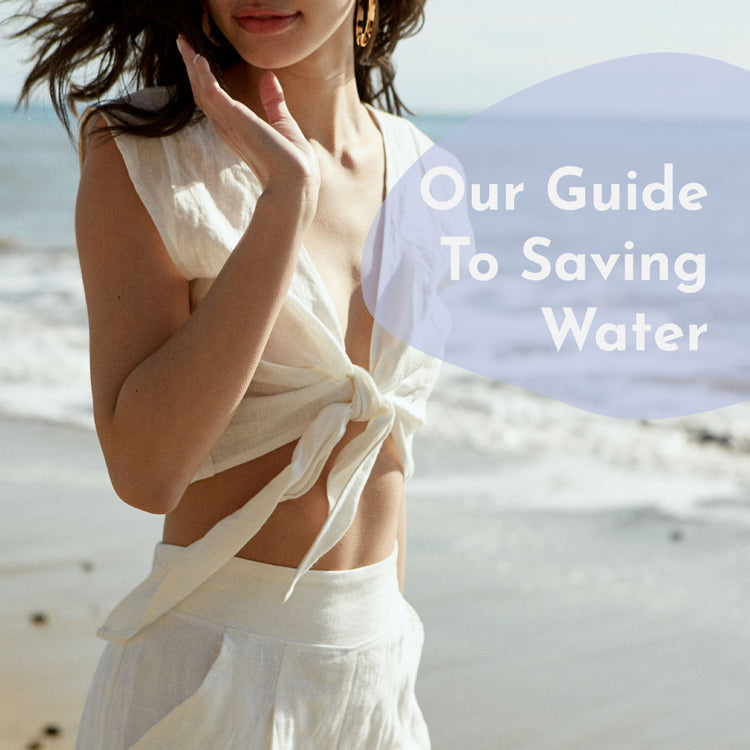 Today is World Water Day. What better time than now to take a step back and reassess how we're protecting our most precious resource.
- About 2.2 billion people living don't have access to safe water
- This year, the UN is focusing on how water can help fight climate change 
- Climate delay is almost as dangerous as climate denial
- By adapting to the water effects of climate change, we will protect health and save lives
- By using water more efficiently, we will reduce greenhouse gases
You can help spread awareness and make small changes every day. Here's how:
Not only is it great for saving water, but it's recommended to take quick showers by dermatologists to maintain the balance of the oils in your skin. 
Choose a plant-based meal when possible

We're not going to tell you to go full-on vegan/vegetarian. The meat industry uses tons and tons of water for production and we can change our behavior to try to reduce by consuming less meat in our everyday meals. Practice making your veggie portion bigger than your portion of meat!
Don't throw away edible food
Preparing food uses a lot of water, and in the US we waste about 40% of our total food supply every year. By conserving as much food as possible, more water is conserved. Plan your meals so you only buy what you need and use every scrap of it. You can get really creative with your meals! Use the remainder of your scraps to create a compost to use for your plants.
Repurpose water in the kitchen
When you rinse your fruits and veggies always place a bowl underneath to catch the water and use for your plants or other uses around the house. You can also save water while you rinse dishes. If you have a dual sink, you can make use of it by filling one side up with hot, soapy water to wash and soak dishes, then using cool, clear water on the other side to rinse.
Shop sustainably
Shop with businesses like us who work hard to find solutions for saving as much water during production and around the office! So far we've saved a little over 407,500 days of drinking water. You can track our progress on our homepage to see how much it grows!
Read More
Whimsy Weddings: Rachel + Steven
Our girl got married!!!  By girl, I mean — founder of Whimsy + Row, Eco-Warrior and amazing friend, @MamaRaich. It's safe to say this was the Whimsy-est Wedding there ever was!Rachel + Steven got married in Northern...
Read Me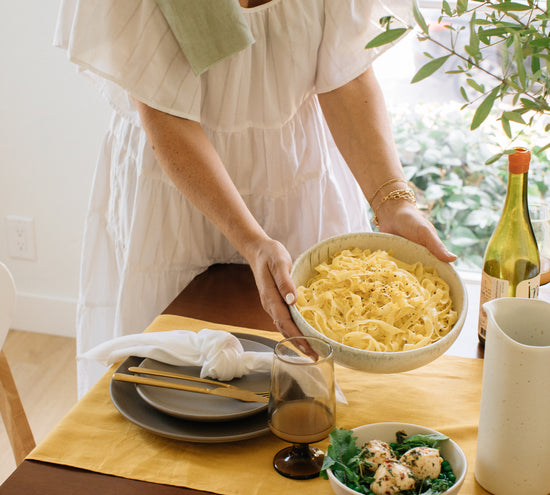 Recipe: Pasta Al Limone
If you think we launched a Home Collection, just so we could get together, eat pasta and take pictures, you're not totally wrong. (LOL!) The truth is — it was our our Junior Designer & Production Coordinator...
Read Me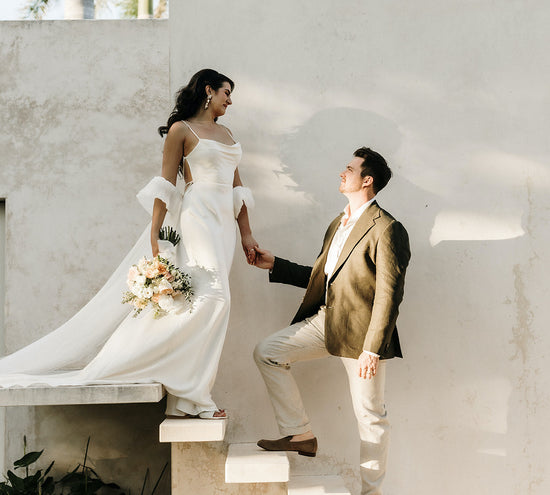 Whimsy Weddings: Sarah + Isaac
We all gasped when we saw pictures of Sarah + Isaac's Yucatán wedding on instagram. Nothing gets our team more excited than a Whimsy Bride!  Lucky for us, we reached out, and Sarah was kind enough to...
Read Me