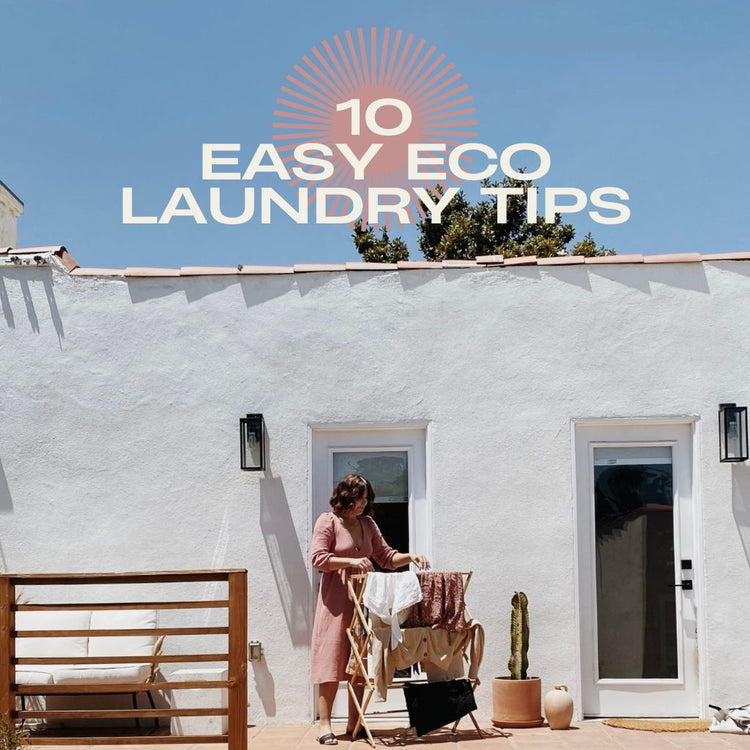 Here at Whimsy we believe that sustainability doesn't end when our products walk away with you. It continues as you wear and care for your clothes. The longevity of your cute whimsy things depends on how you care for them. Wash with Whimsy and you will see how easy it is to keep your clothes looking fresh for a long time, so you can keep having a good time!
To start, here are some laundry facts. According to the EPA (US Environmental Protection Agency) about 1 load uses 41 gallons of water and the dryer is responsible for approx 6% of the average home energy. Scented laundry detergents and dryer sheets contain hazardous chemicals and emit volatile organic compounds, including two that are classified as carcinogens. Ok gross. Also don't get us started on all the microplastics that are emitted into our beautiful oceans. There are an estimated 24.4 trillion microplastics in our oceans. Now let's take some action to help our home…
TIPS : 
1. Use unscented nontoxic detergent & less of it - Yes you can go through the trouble of making your own detergent, but there are so many natural brands out there with zero waste packaging. Laundry is already hard enough, let's keep it easy peasy. Here are a few brands that we love… Blueland, Dropps, & The Simply Co.
2. Full loads - Full hearts and full loads. Using Full Circle Laundry Baskets are great because when they fill up, you are ready to load. Plus they are cute and super easy to transport. 
3. Wash your clothes less - We all have that pile. You know, the one that forms when you can't decide what to wear? The 'not quite dirty, but not quite clean pile' that sits on the chair or in the corner? Feel free to keep adding because this helps from washing your clothes after every wear. That's right, your messy pile is actually helping our planet. Kudos to you!
4. Wash on Cold - Keep it cool friends. According to the cleaning institute, it is estimated that a household could cut its emissions by 864 pounds of carbon per year by washing four out of five loads in cold water.
5. Line dry most of your clothes - Such a simple task makes a huge impact! Reduces your home's carbon footprint by 2,400 pounds a year. Dryers are very damaging on your clothing, so line drying makes your clothing last longer and saves you money on having to buy new clothes. Talk about a win win. The sun's UV rays actually help disinfect the clothes and help remove lingering stains. Plus it reduces wrinkles!
6. No dryer sheets, use dryer balls - Dryer Sheets are not compostable or recyclable so it just adds more waste to our landfills and chemicals to our environment. No thanks! Fuller Circle Anti-Static Dryer Balls not only are made from recycled materials, but helps your clothes dry quicker and makes them wrinkle free without chemicals. 
7. Use microfiber wash bags to reduce microplastics - We use Fuller Circle's Wash Bags for all our bathing suits, clothing with spandex/lots of stretch & activewear. You can even add them to the side of their baskets so they are already separated when you are ready to wash. 
8. DIY stain remover - Dish soap, hydrogen peroxide, baking soda (optional) & lemon essential oil (optional). That's all folks! For certain stains check out this super helpful article from Spruce. 
9. Hand wash to take less to your eco-friendly dry cleaner - Put that natural detergent to work! Load up the sink with cold water, a little detergent and like colored clothes. Let them soak, wash them with cold water (to get rid of all the soap), wring out the water and place on a drying rack. All our clothes can be hand washed, except wool jackets. 
10. Use efficient washer/ dryer with energy save mode - Ok we know, this one is harder to accomplish, but we promise it's worth the investment. Wait until your current machine is at its end and then replace it. According to the Department of Energy newer machines are gentler on clothes and more efficient than ever, and they use 70% less energy than 1990! 
There you have it! 10 tips on how to Wash with Whimsy eco-style. Check back in for more tips, we love to share how we reduce our eco-footprint! Want more tips? Our friends at Good on You also have a really great guide too!
Read More
Whimsy Weddings: Rachel + Steven
Our girl got married!!!  By girl, I mean — founder of Whimsy + Row, Eco-Warrior and amazing friend, @MamaRaich. It's safe to say this was the Whimsy-est Wedding there ever was!Rachel + Steven got married in Northern...
Read Me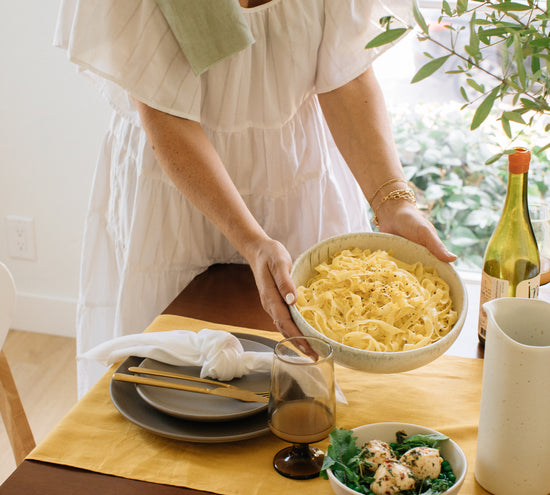 Recipe: Pasta Al Limone
If you think we launched a Home Collection, just so we could get together, eat pasta and take pictures, you're not totally wrong. (LOL!) The truth is — it was our our Junior Designer & Production Coordinator...
Read Me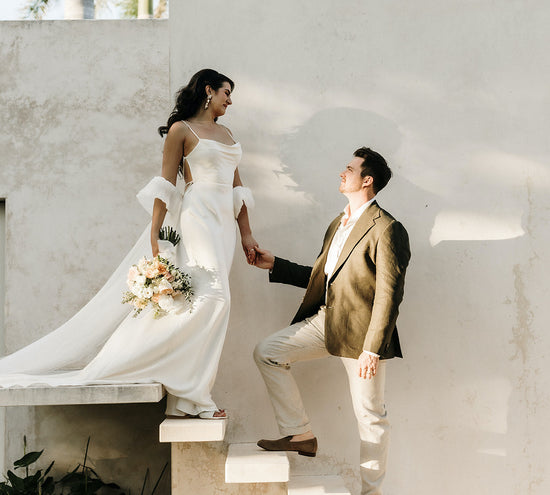 Whimsy Weddings: Sarah + Isaac
We all gasped when we saw pictures of Sarah + Isaac's Yucatán wedding on instagram. Nothing gets our team more excited than a Whimsy Bride!  Lucky for us, we reached out, and Sarah was kind enough to...
Read Me