Treat Your Gals for Galentine's Day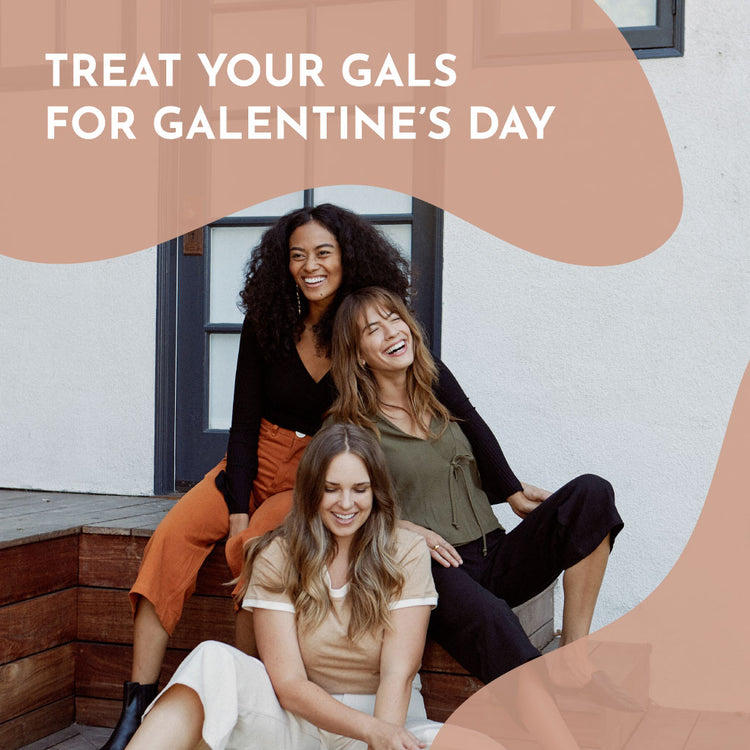 Your gals are super important in your life and for some odd reason, we don't have an official holiday to celebrate them. We compiled a list of ways you can express your love to your ride-or-dies.
Host a dinner at your place. Food is the easiest way to anyone's heart, especially if it's homemade. Make the night even better by cooking the dinner together and throw in some champagne or wine to top it off. We're obsessed with Usual Wine's A Dozen Rosés campaign.
Treat yo self! Celebrate your friendship by treating yourself to a spa day. Nails, hair, massage, the works.
We love a good game night. You can do the normal route and play Cards Against Humanity, but we recommend mixing it up a bit and getting a little deeper into your feelings. We LOVE this card game called We're Not Really Strangers. It's a purpose-driven game all about empowering meaningful connections. What better way to celebrate your friendship by being vulnerable and diving deeper into your relationship with each other?
Throw it back to a slumber party. It wouldn't be complete without chick flicks, junk food, hair braiding, and secret-sharing.
Set up a road trip! If you're lucky to live in Los Angeles there are so many unique cities with only a couple hours of driving time. Rent a car, drive top-down, and cruise with the music on blast.
Buy them a sustainable gift! We have some ideas over here at Whimsy + Row. We're also doing a giveaway with these amazing items shown below. You can win them for your bestie! Good luck!
Read More
Whimsy Weddings: Rachel + Steven
Our girl got married!!!  By girl, I mean — founder of Whimsy + Row, Eco-Warrior and amazing friend, @MamaRaich. It's safe to say this was the Whimsy-est Wedding there ever was!Rachel + Steven got married in Northern...
Read Me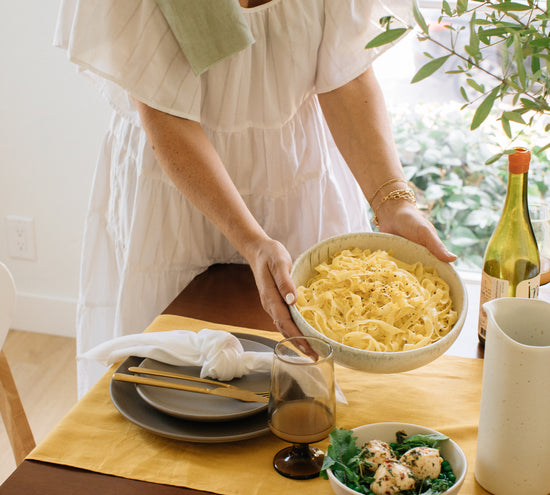 Recipe: Pasta Al Limone
If you think we launched a Home Collection, just so we could get together, eat pasta and take pictures, you're not totally wrong. (LOL!) The truth is — it was our our Junior Designer & Production Coordinator...
Read Me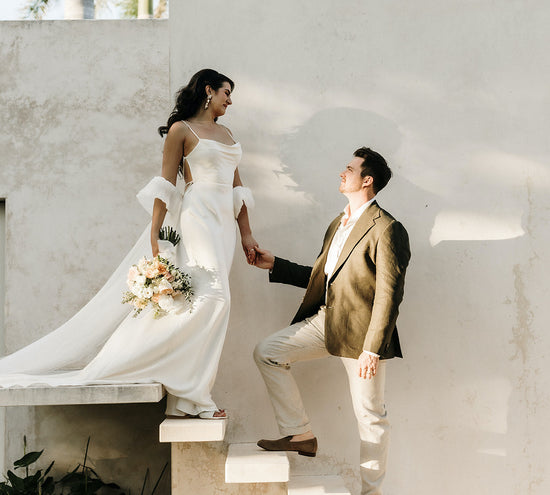 Whimsy Weddings: Sarah + Isaac
We all gasped when we saw pictures of Sarah + Isaac's Yucatán wedding on instagram. Nothing gets our team more excited than a Whimsy Bride!  Lucky for us, we reached out, and Sarah was kind enough to...
Read Me