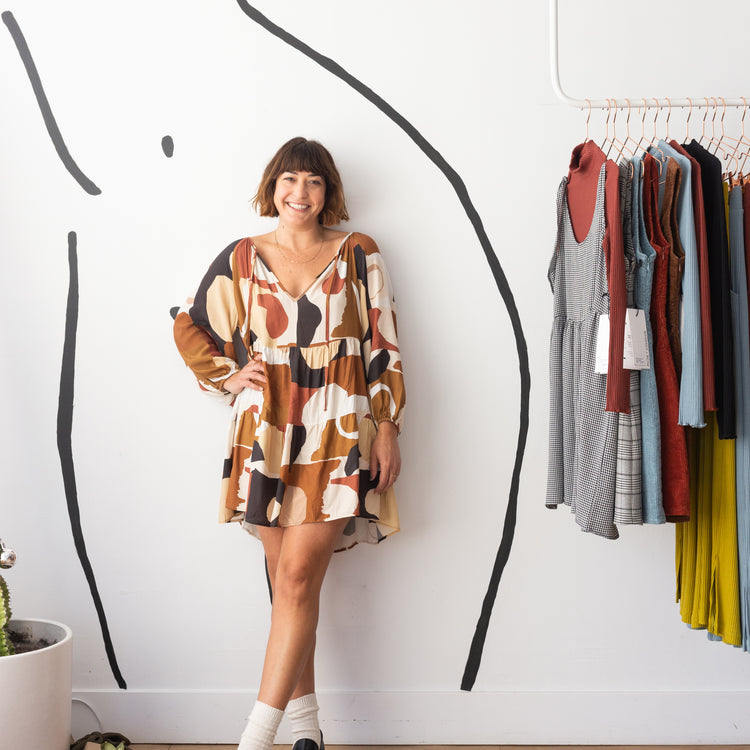 Happy Thanksgiving to all my favorite people. Hope you are surrounded by family and stuffing your beautiful faces with yummy food. Extra points if you are wearing whimsy lol. I'll be wearing the Phoenix Dress in Abstract Print because she's cute, festive and extra roomie for all the thanksgiving treats.
This Thanksgiving I'm deeply thankful for each and every one of you. Whimsy is my 7 year old baby and she's where she is today because of the many people that have helped her along the way. Our customers (that's YOU) who are eagerly excited for every collection launch and make the enormous effort to visit our storefront keep her going. Every penny spent at whimsy drives us closer and closer to our eco goals. 
Our small, but incredibly talented team shapes Whimsy. Every order packed, email sent, insta posted, clothing item produced, customer helped, piece designed, and the list goes on helps Whimsy grow. We are an animal loving crew that cares about clothes and the planet — we will forever keep It that way. I'm thankful that I have shaped a community and team that believes in our mission and allows us to keep going. 
The holiday season is extra special this year for the team and especially for me. Our #1 fan and supporter, my father passed a few months ago. Whimsy wouldn't be here today if it wasn't for him. Papa T believed in us since day 1. Attended every event, helped at our many pop ups, talked to me when I wanted to give up, gave me endless advice, and even helped financially to get us going. This Thanksgiving I am thankful for him, as we all wouldn't be dressed so cute and whimsical if it wasn't for him. He was so proud of Whimsy and what we have all accomplished together. Let's keep his legacy alive and continue to grow together. 
Thankful for all the little things that you all do to keep us alive. In your honor, all orders from today we will be donating 10% of sales to Feeding America. Happy Thanksgiving to all my Whimsy gals. 
xx
Rach
P.S. We are throwing a Holiday Block Party (with neighbors Skatie and Resa) and I would love to see you all IRL! It's on Dec. 4th (next Saturday) at our LA retail store (12801 Venice Blvd. LA, 90066) from 1-5pm. Everything in store will be 15% OFF! FREE drinks and tacos, come hungry and thirsty!
Read More
Whimsy Weddings: Rachel + Steven
Our girl got married!!!  By girl, I mean — founder of Whimsy + Row, Eco-Warrior and amazing friend, @MamaRaich. It's safe to say this was the Whimsy-est Wedding there ever was!Rachel + Steven got married in Northern...
Read Me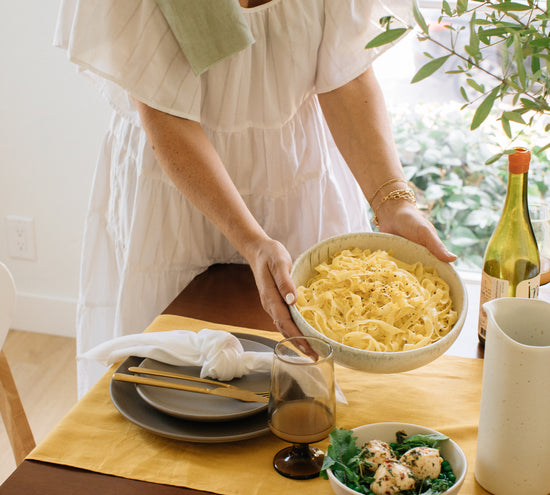 Recipe: Pasta Al Limone
If you think we launched a Home Collection, just so we could get together, eat pasta and take pictures, you're not totally wrong. (LOL!) The truth is — it was our our Junior Designer & Production Coordinator...
Read Me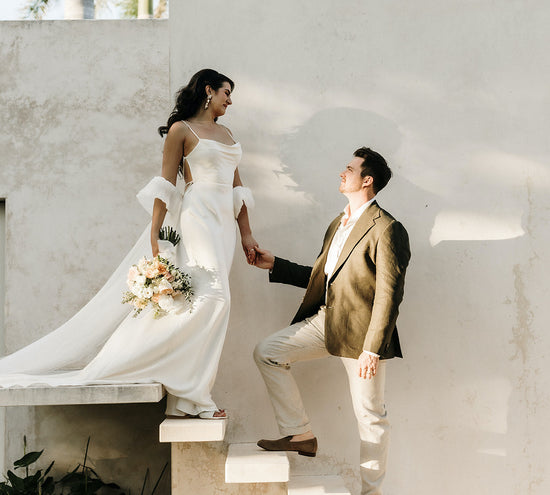 Whimsy Weddings: Sarah + Isaac
We all gasped when we saw pictures of Sarah + Isaac's Yucatán wedding on instagram. Nothing gets our team more excited than a Whimsy Bride!  Lucky for us, we reached out, and Sarah was kind enough to...
Read Me