Self-Care in 2020: Wellness Trends We Are Excited to Try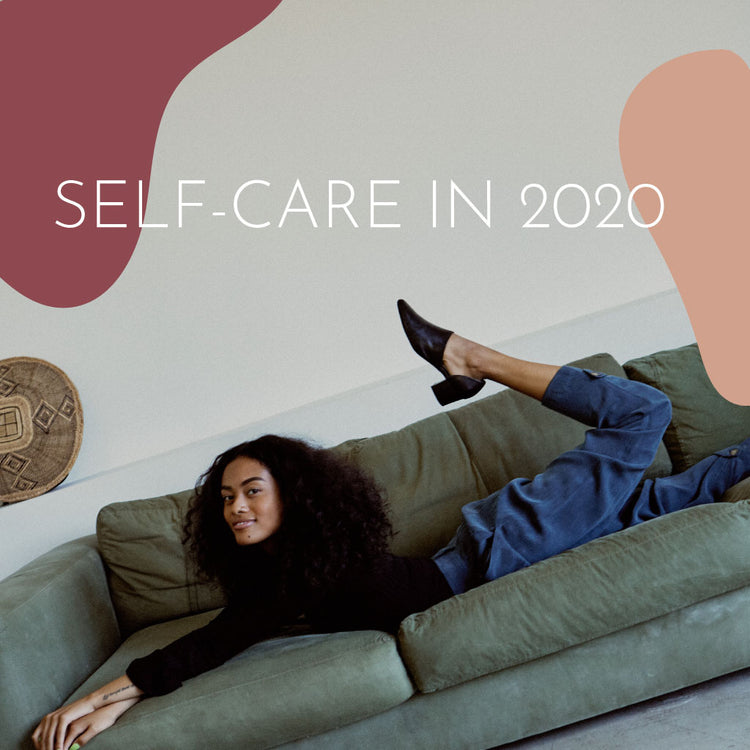 We can't talk about sustainability without talking about self-care, the ultimate sustainable act for our own wellbeing. We compiled a list of wellness trends that we are swearing to start living by this year.


More, more, more CBD
It has only been since 2018 that marijuana-derived products became FDA-approved. Since then we've been blessed with so many different kinds of products to eat, drink, spray, lather, etc. We can't imagine how amazing CBD products are going to be this year.


Wellness Clubs
Find us at the club on a Saturday... a wellness club, of course. These clubs are a members-only place where you can go to enjoy socialization and self-care. Wellness clubs are starting to pop up everywhere and we're all about it. All clubs offer different amenities, but most include yoga, acupuncture, manicures, meditation, workshops, personal trainers, and the list goes on. If you live in LA make sure to check out
Wanderlust
in Hollywood.
Holotropic Breathwork
Don't worry - we didn't really know what this was until recently too. Holotropic breathwork has been around since the '70s and getting even more popularized today. The psychiatrist founded practice involves controlling your breathing patterns to influence mental, physical, and emotional states. We suggest always practicing in a group session so the professional can make sure the breather is safe and supported during the session (it can get pretty intense!)
Waterless Beauty
By 2025, 1.8 billion people will be living in countries with absolute water scarcity, while 2/3 of the world's population might be living under water-stressed conditions. Several makeup companies are finally understanding that this is a huge issue and they're changing their ingredients and their process in creating their products. We HOPE this isn't a trend and that it will be a continuing solution for the makeup industry, but we'd like to note that it is coming into the spotlight. Some brands we like that are focusing on waterless beauty are 
Pinch of Color
,
Carter + Jane
, and
Loli
. We're hooked!
Plant-based Diets
One of the best things you can do for sustainability is to lessen your meat consumption. With Impossible and Beyond Meat leading the way with products you can find at the groceries and at multiple established restaurants, it's getting so much easier to opt-out meat from your meal. With more competition, the plant-based industry is constantly coming out with tastier and healthier ingredients. If those options aren't available to you we suggest trying jackfruit meat as another alternative! So, so, so good.
 Let us know what you're sticking to this year!
Read More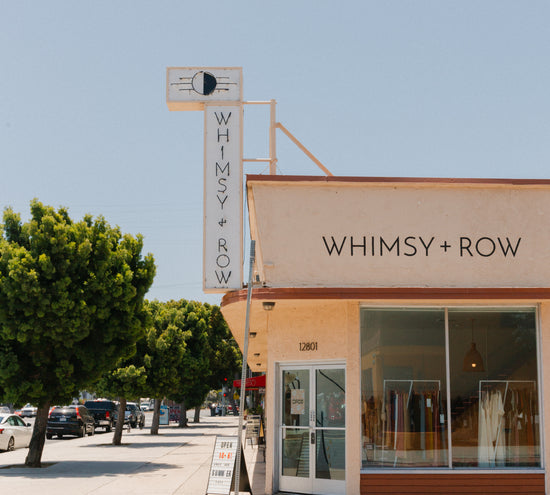 Small Biz Saturday Deals
In the spirit of Small Business Saturday, we've partnered with some of our favorite small brands to give you access to a special deal on their products. Shop small + support someone's dreams!       ...
Read Me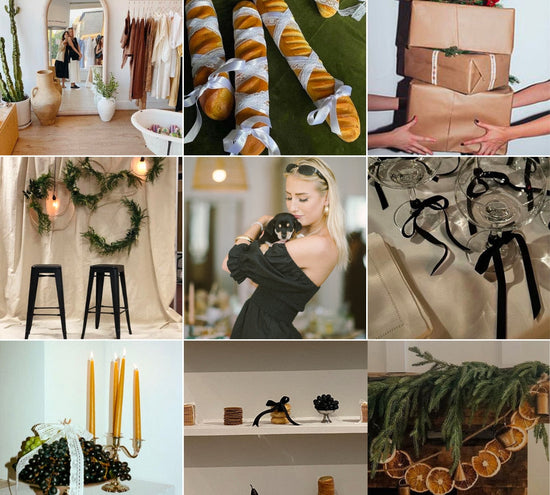 You're Invited! Whimsy + Bows Party!
  Join us at the shop for our Annual Holiday Party! Oysters will be shucking, Holiday drinks will be flowing, vinyl will be spinning, bow and dried orange ornaments will be DIY'ing, and of course clothes and...
Read Me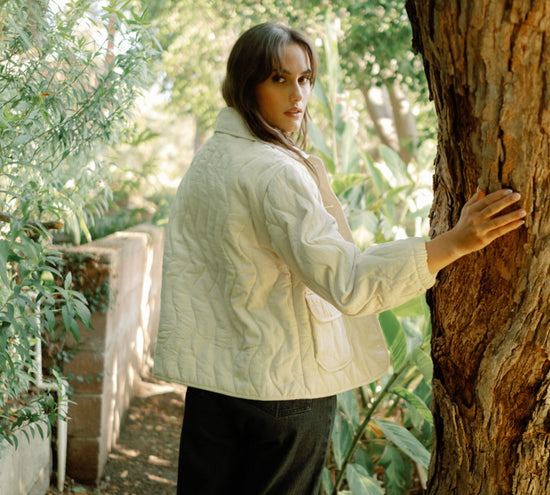 Lookbook: In The Yard
For cool crisp mornings,  foraging + long walks in the woods — discover our collection of Organic Cotton, quilted coats + sturdy denim to adventure in. Tap any image to shop, or view the whole collection...
Read Me