Reduce Your Impact with Whimsy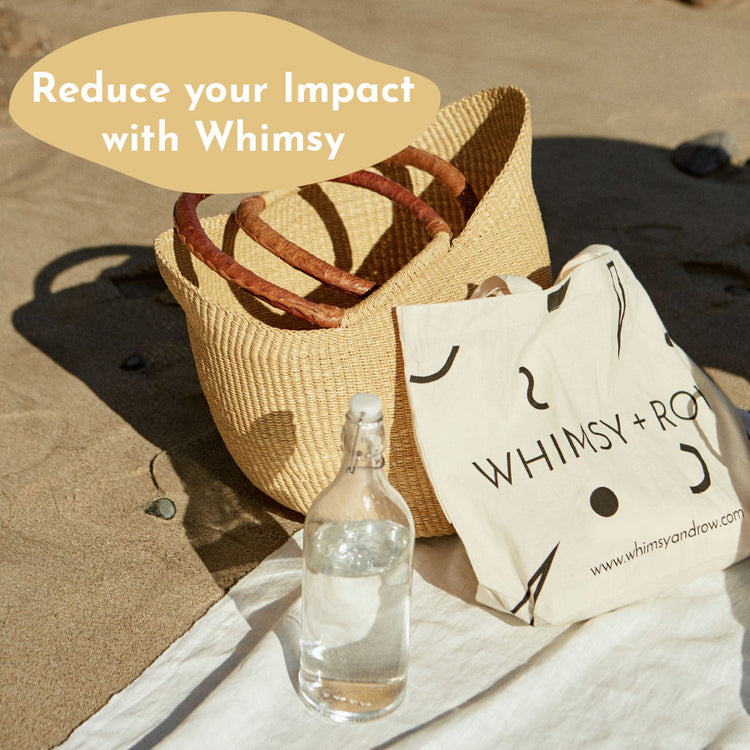 Here at Whimsy + Row, we've been following the Global Climate Strike that happened all over the world this past Friday and will continue again until September 27. We stand together with millions of like-minded folks around the world to make it known that the climate crisis is an issue that needs to be addressed NOW!
Every day we continue with these values. Not only do we live and breathe sustainable clothing, but every product we use in the office and at home is eco-friendly! We compiled a list (with links!) of all our favorite products we use and reuse, again and again, and again...
Swell Bottles
 and
Yeti Mugs
: The classic go-to reusable bottle. Take it everywhere you go so you'll never use a plastic bottle ever, ever again. You will save 
1,460 plastic bottles per year and 
$2,980 per year, by choosing reusable. 
It's also a plus that they're both beautiful and functional. It keeps liquids cold for 24 hours and hot for 12.
Baggu Reusable Tote Bags
: An absolute necessity! You will save approx. 
500 single-use plastic bags per year by choosing reusable. 
We use them to for an everyday shoulder bag, a quick trip to the local farmer's market, to transport our munchies to and from the office, and did we mention how super adorable they are? We have several of these bags in different sizes and colors!
String Bag
 or
Whimsy Tote
: The good ol' multi-purpose mesh bag. We love stashing our brightly-colored fruits and vegetables together with our favorite book - perfect picnic companions. 
Bamboo Utensils
: We don't need to bring around any heavy spoons and forks to eat on the go with these lightweight utensils.
Stainless Steel Straws
: 
425 million straws head straight to landfill sites every day, let's not add to the pile up. 
These cute straws win with their hashtag #stopsucking. It saves the planet while saving our teeth from the horrid coffee stain!
CoffeeSock
: We're coffee addicts here at Whimsy + Row. With the coffee pouring every morning, we needed something to replace the typical coffee filters.
Walnut Scrubber Sponge
: This 100% all-natural vegetable cellulose is a clean, non-toxic alternative to regular sponges.
Food Container
: The ultimate pack to store our lunch. And we need the set because we like to have options.

Our goals for 2020 is to be carbon neutral... more details to come!
Read More
Whimsy Weddings: Rachel + Steven
Our girl got married!!!  By girl, I mean — founder of Whimsy + Row, Eco-Warrior and amazing friend, @MamaRaich. It's safe to say this was the Whimsy-est Wedding there ever was!Rachel + Steven got married in Northern...
Read Me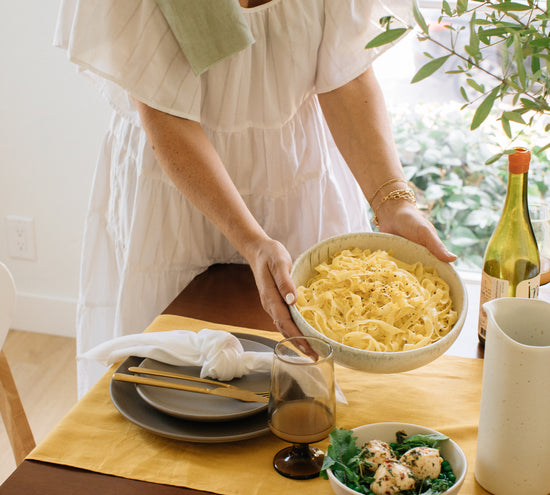 Recipe: Pasta Al Limone
If you think we launched a Home Collection, just so we could get together, eat pasta and take pictures, you're not totally wrong. (LOL!) The truth is — it was our our Junior Designer & Production Coordinator...
Read Me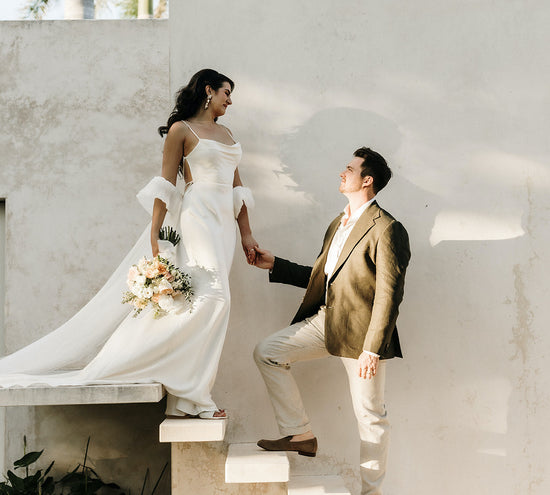 Whimsy Weddings: Sarah + Isaac
We all gasped when we saw pictures of Sarah + Isaac's Yucatán wedding on instagram. Nothing gets our team more excited than a Whimsy Bride!  Lucky for us, we reached out, and Sarah was kind enough to...
Read Me