Being an eco-friendly brand, giving back is something that pushes and motivates us everyday. In light of this theme, we were inspired to team up with two of our very favorite brands who do just that! Hosting a night of dancing, tunes, free bites and booze, we popped up alongside The Giving Keys at Modo Yoga LA. The night was full of new and familiar faces, yoga, incredible tunes and a shopping experience not easily forgotten.
Collaborating with people we love and are influenced by are what truly made the night such a success. A huge thanks to everyone who came out and made the night possible. We are grateful for you, you inspire us to give back everyday!
Peep the photos to see how the night unfolded!
Photography by Michelle Terris
Read More
Whimsy Weddings: Rachel + Steven
Our girl got married!!!  By girl, I mean — founder of Whimsy + Row, Eco-Warrior and amazing friend, @MamaRaich. It's safe to say this was the Whimsy-est Wedding there ever was!Rachel + Steven got married in Northern...
Read Me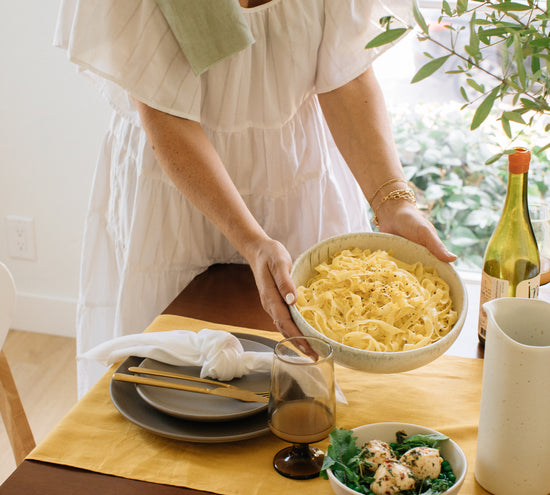 Recipe: Pasta Al Limone
If you think we launched a Home Collection, just so we could get together, eat pasta and take pictures, you're not totally wrong. (LOL!) The truth is — it was our our Junior Designer & Production Coordinator...
Read Me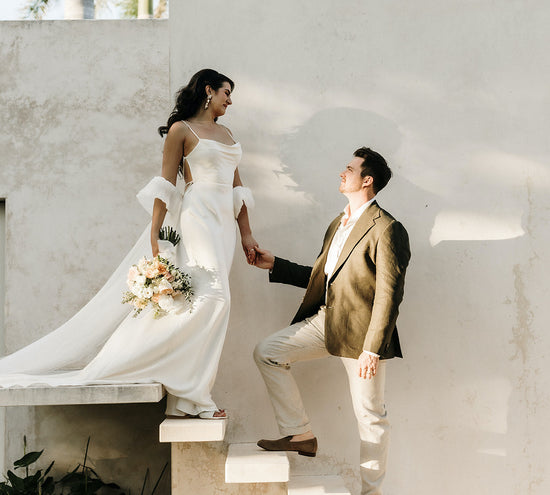 Whimsy Weddings: Sarah + Isaac
We all gasped when we saw pictures of Sarah + Isaac's Yucatán wedding on instagram. Nothing gets our team more excited than a Whimsy Bride!  Lucky for us, we reached out, and Sarah was kind enough to...
Read Me