On the Road with Jenni Adishian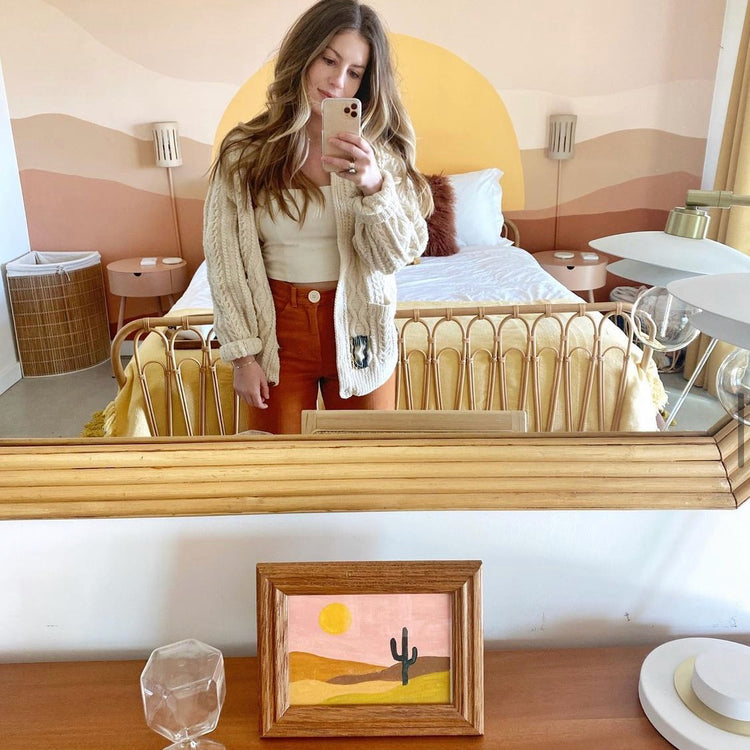 Meet Jenni (@jenni.adishian)- manifestation advisor, frequent desert roamer, and a loyal member of our #FloraFanClub. We caught up with Jenni on her dreamy road trip through Joshua Tree to get her tips on eco-friendly traveling, her must-visit spots in the desert, and she shares the favorite thing she has manifested into her life. Click here to shop Jenni's look for your next adventure!
You're a manifestation coach. What led you to that and what do you love most about your work?
I found manifestation a few years ago when I was experiencing burnout in my career and an overall low with my mental health..feeling unfulfilled, insecure and lacking purpose. It allowed me to let go of the need to control and empowered me to prioritize myself and my goals. After practicing for just a few months, I noticed huge changes in my mental health, self-worth, relationships + more and I was hooked! I deep dived and started applying it to all aspects of my life (even Instagram)!
Fast forward to now and I've been able to create a life that I truly am in love with. After 2020, with so much loss and uncertainty, I knew I had to share it with more people! I love empowering other women to go after their dreams and nothing excites me more than hearing their manifestation stories. This work truly has a positive ripple effect on everyone around you.
We'd love to hear your favorite manifestation moment!
Definitely my move to Austin, Texas! I had been feeling called to move there for years and never acted on it until I finally took the leap in January of 2020 after leaving my corporate job. Moving opened up everything for me - I manifested my dream home, relationship, healthier friendships, my full-time business + more within a few months with such ease. It taught me how important it is to listen to our intuition. Even if it doesn't make sense, feels random or scary...trust it, it's your guide!
You recently went on a trip to Joshua Tree! What are your must-visit spots in the area? 
Joshua Tree is one of my favorite getaways. The desert always inspires and opens up my creativity. I'm actually manifesting a house there one day (soon!). A few of my favorite spots include Pioneertown, especially Pappy & Harriet's (live music + bbq), Desert Omen (vintage), The Station (home + vintage) and Desierto Alto (local bodega). Also, I try to stay at a new Airbnb each time to get design inspiration. I just stayed at Flamingo Social Club - and every corner is curated to perfection.                 
Do you have any tips you can share on how you keep your travels eco-friendly?
I try to shop and eat local when I'm traveling. Instead of buying new or picking up "souvenirs", I love finding a thrift or vintage piece that will always remind me of my visit. Also, making sure to leave no trace on the trails and respect the nature surrounding my stay. And as previously mentioned, I try to stay at Airbnb's or with friends over major hotels/chains whenever I'm traveling.
What Whimsy pieces will you be packing for your next trip?
All of them?! Ha, but seriously I can't go anywhere without my Flora Pants… and I'm currently picking out which color of the Valentina Linen Set I want. I know I'll be taking that everywhere this summer!
Read More
Whimsy Weddings: Rachel + Steven
Our girl got married!!!  By girl, I mean — founder of Whimsy + Row, Eco-Warrior and amazing friend, @MamaRaich. It's safe to say this was the Whimsy-est Wedding there ever was!Rachel + Steven got married in Northern...
Read Me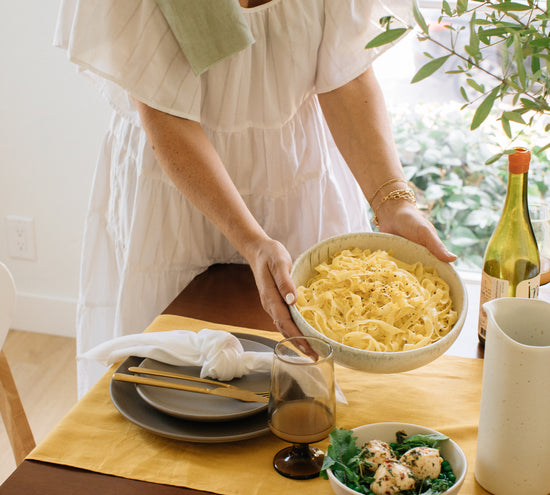 Recipe: Pasta Al Limone
If you think we launched a Home Collection, just so we could get together, eat pasta and take pictures, you're not totally wrong. (LOL!) The truth is — it was our our Junior Designer & Production Coordinator...
Read Me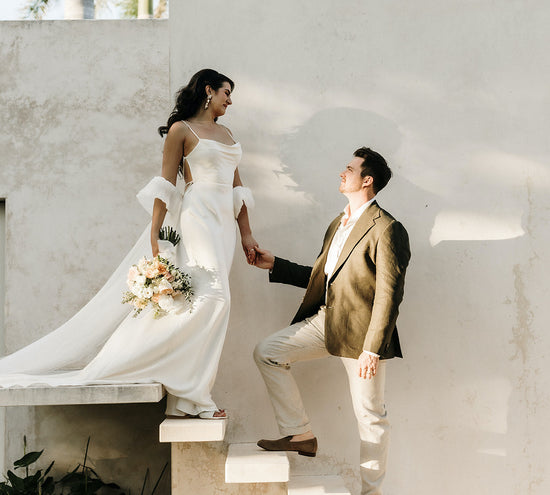 Whimsy Weddings: Sarah + Isaac
We all gasped when we saw pictures of Sarah + Isaac's Yucatán wedding on instagram. Nothing gets our team more excited than a Whimsy Bride!  Lucky for us, we reached out, and Sarah was kind enough to...
Read Me