Meet Lauren, our Operations Assistant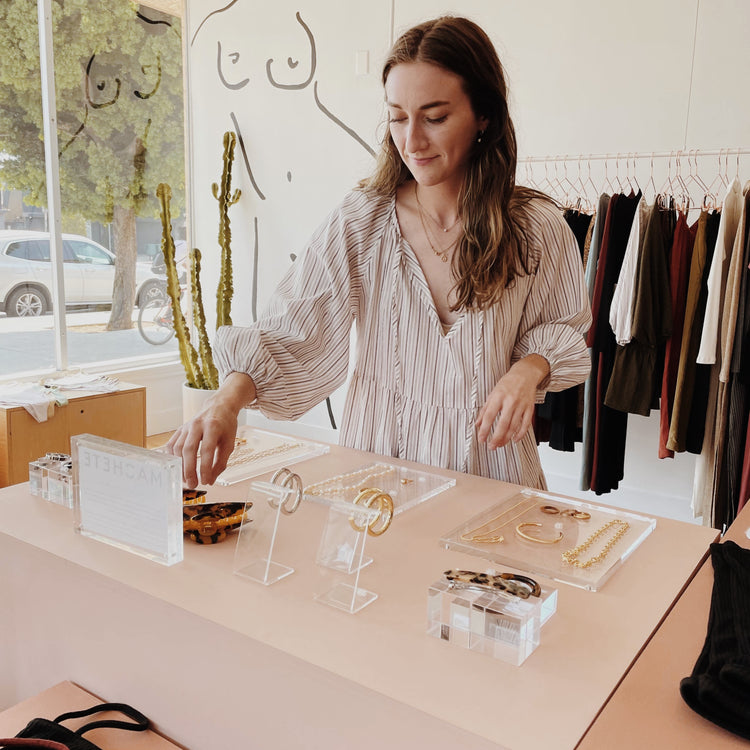 If you've ever been to our LA shop, chances our you've met
Lauren
(and her adorable Corgi / shop dog,
Rudy)
. Lauren is our Operations Assistant + go-to Retail Gal.  She wears a lot of hats at Whimsy and we are so lucky to have her on our team. (she also kick started our
TikTok
)  Now that the store has opened up, and you're seeing a lot more of her, we thought it was the perfect time to give her a more formal introduction. So scroll on down and chat with our girl Lauren — our very own coffee loving, blue jean wearing, sustainable fashion lady.
 Tap each image to shop her looks or shop all her fave Whimsy pieces
here
. 
Where are you from and what inspired you to work in the fashion industry?
I am from Colorado Springs, Colorado. I moved to California in 2015 to study at Chapman University and I have been here ever since. I honestly never thought I would ever work in fashion on this level so working at Whimsy + Row feels unreal at times. I started working as a part-time associate at J.Crew in college, and that was my first exposure to the fashion industry. I wouldn't say I was inspired from working there, but it definitely put me on a path to explore different aspects of the industry. 
What attracted you to work at Whimsy + Row?
As a customer I loved Whimsy + Row. The mission, the fact that it is woman owned and of course the v cute clothes. I've been at Whimsy + Row for just over a year, and it has been a wild, amazing time. I have learned so much about the fashion industry and sustainability within fashion.  
What does a typical day look like for you?
I like to ease myself into each day so I start my day by prepping the store for the day with my coffee and good music. Then I will hop on my computer and start working on emails, website maintenance, etc. Since I work in operations, everyday is different. Some days I am prepping for product launches; other days I am answering customer service questions and fulfilling orders. 
What is the most rewarding part of your job?
Being part of a brand that cares about its impact on our planet and its people. 
What are your favorite Whimsy pieces?
I may be a little biased, but I am a big fan of the Lauren Top. I also love pairing the Birdie Top with one of my many Lennon Crops. It's an effortless, comfy outfit that I probably wear too much...
Who is Rudy and how can we meet him? 
Rudy is my boyfriend and my Corgi. He loves people, pets, and naps. Rudy comes with me to work most days, so feel free to come by and snap a pic with our cutest employee! Follow him on instagram here! 
Can you name a special customer moment? 
I don't have a specific moment in mind, but I love when a customer has found a style that makes them feel confident and beautiful. Their face lights up and they won't stop checking themselves out in the mirror. 
What Whimsy piece you think everyone should try on? 
The Frankie Dress! The silhouette is super flattering and the rib fabric is heavenly! 
Now that you've spent a little time with Lauren, be sure to introduce yourself when you come in to our LA shop! We're open Tuesdays thru Sundays from 10am-6pm. See you soon! 
Read More
Whimsy Weddings: Rachel + Steven
Our girl got married!!!  By girl, I mean — founder of Whimsy + Row, Eco-Warrior and amazing friend, @MamaRaich. It's safe to say this was the Whimsy-est Wedding there ever was!Rachel + Steven got married in Northern...
Read Me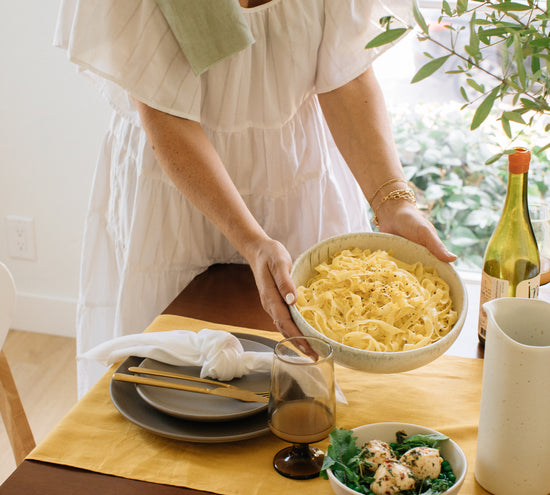 Recipe: Pasta Al Limone
If you think we launched a Home Collection, just so we could get together, eat pasta and take pictures, you're not totally wrong. (LOL!) The truth is — it was our our Junior Designer & Production Coordinator...
Read Me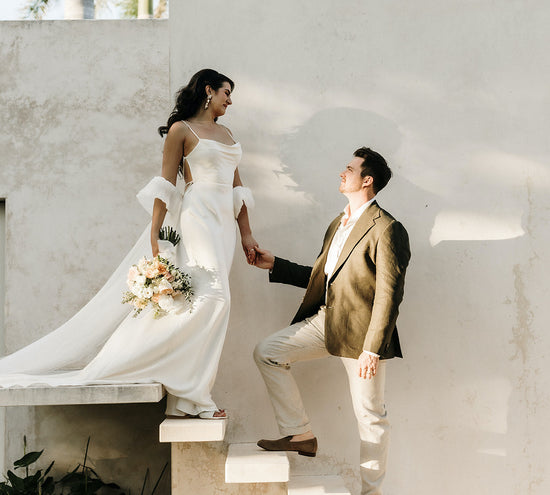 Whimsy Weddings: Sarah + Isaac
We all gasped when we saw pictures of Sarah + Isaac's Yucatán wedding on instagram. Nothing gets our team more excited than a Whimsy Bride!  Lucky for us, we reached out, and Sarah was kind enough to...
Read Me