Photographer Spotlight: Kate Rentz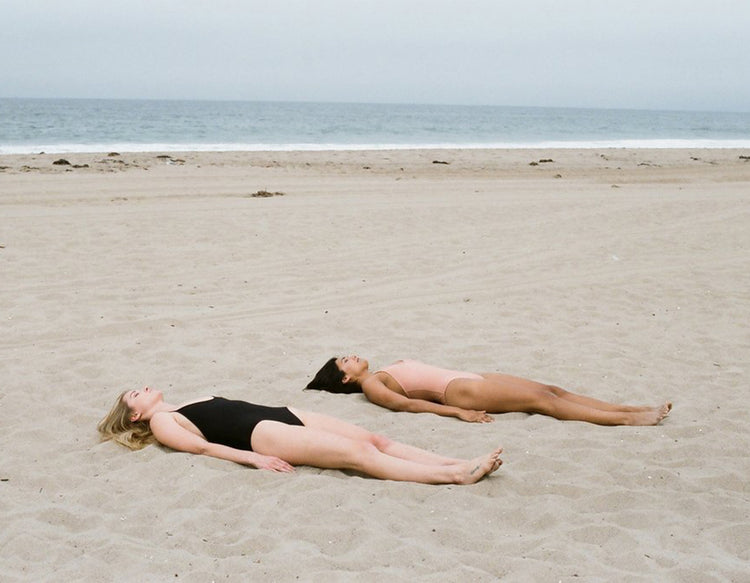 Photographer, director, model, adventurer, brand ambassador, story teller, and so much more, our muse and good friend Kate Rentz is a lady of many talents. Landscapes, travels and a myriad of other natural subjects are the spotlight of Kate's work, but the dreamy, effortlessness of her images is what always stays consistent. A pro both behind and in front of the lens, she inspires us to seek new and unfamiliar beauty in the world everyday. We asked Kate some questions to shine a light on her childhood, creative process, travels and everything in between.
Interview with Kate:
How has your home base of rural Ohio influenced you?
I grew up in the country surrounded by farmland and woodlands and have always been drawn to simplicity and the natural world. I spent a lot of time looking for arrowheads in the fields around my house (I have found five!) and was always interested in the history and culture of the Native Americans that used to live there. Because the village I grew up in was a bit of a drive from a bigger city and because I couldn't drive at the time, I spent a lot of time daydreaming and exploring around my house. I am extremely curious and am extremely active and I think living in rural Ohio pushed me to see more. I loved growing up there, but I also knew I couldn't sit still and that I wanted to experience more of the world.
At what age did you first pick up a camera?
I think it was age five or six and for me, it was a video camera. My parents had one of those big camcorders from the 80's that I was constantly playing around with - both behind and in front of the camera. All I ever wanted to do when anyone came over was to document what we were doing. It wasn't until I was twelve, probably, that I started adding a still camera to the mix and then my mom bought me a legit SLR when I was in high school. That changed it all for me. Thanks Mom.
Did you always know that you wanted to become a photographer, or did it sort of happen optimistically?
I always knew that I wanted to capture life and to tell stories. Photography and video just naturally became a tool for me to do that and luckily, I had parents that never stopped me from picking up a camera or stopped me from being curious.
You travel often, how has this somewhat nomadic lifestyle been a source of creativity for you?
I get so inspired by the world around me. Like I mentioned earlier, I'm an extremely curious person and also have crazy strong senses. When I enter a new place, it's almost like my senses go into over drive. I'm hyper aware of the colors, shapes, smells, and sounds around me. I'm so interested in how people around the world live, what inspires them, what stories they have to tell. I've always been a person that's drawn to the natural world and my color palette has always stayed within the earth tone safety zone, but after these last few years of traveling to countries that use lots of colors in their art and design, I'm noticing that I'm gravitating towards that more in my photography and fashion. It's been a fun change.
Another thing with traveling and living a somewhat nomadic lifestyle - I especially enjoy
traveling alone. When I travel alone, I can be fully present. Don't get me wrong, traveling with others is wonderful, but when you're alone, you have to be fully engaged with your surroundings. You don't have this safety blanket of friends protecting you from experiencing other cultures or other landscapes. You're free to observe and to participate 100%. When I get to have these experiences by myself, I come back feeling so rejuvenated and am so inspired by what I've experienced. There's nothing else like it.
What are you listening to or reading that has inspired you these days?
I'm a sucker for non-fiction and I have been reading a few books that have my wheels turning like crazy. The first book is called The Oregon Trail by Rinker Buck. I heard about this book in a podcast that interviewed the author. I instantly felt so connected to him because we both share similar personalities. The book is about Rinker Buck's experience traveling the Oregon Trail by wagon just a few years ago. Not only does he talk about his experience on the trail, but he dives into the history pretty thoroughly. I'm learning so much more than I ever did when I was in school.
Another book that seriously had me turning pages was Under the Banner of Heaven by John Krakauer. He writes very similar to Rinker Buck (they actually both have journalist backgrounds) and I was enthralled by this book. I actually read it when I was on assignment in Africa. The house I was staying at only had electricity during the daytime and once the sun went out, that was it. No more lights! No cell service! Huge spiders everywhere! But you know what, even though I hate spiders and I was so scared to have them crawling around me in the darkness, I couldn't wait for the sun to go down. All I wanted to do was to crawl into my mosquito netted bed with my headlamp and read this book. It was SO fascinating and I enjoyed this reading experience SO much.
Any wise words to live by?
Yes! I actually read this quote while staying in a treehouse in Tulum, Mexico last year and it really stuck with me. Our deepest fear is not that we are inadequate. Our deepest fear is that we are powerful beyond measure. It is our light, not our darkness that most frightens us. We ask ourselves, Who am I to be brilliant, gorgeous, talented, fabulous? Actually, who are you not to be? You are a child of God. Your playing small does not serve the world. There is nothing enlightened about shrinking so that other people won't feel insecure around you. We are all meant to shine, as children do. We were born to make manifest the glory of God that is within us. It's not just in some of us; it's in everyone. And as we let our own light shine, we unconsciously give other people permission to do the same. As we are liberated from our own fear, our presence automatically liberates others. - Marianne Williamson
Tell us about your creative process. What makes a great photo?
Well, because I shoot a few different things, my creative process can be a little different each time. When I shoot anything outdoors and in nature, light is everything. I try and plan my shoot out during times of the day where the light isn't extreme or harsh - which is early morning or late afternoon/early evening. These are also times when the colors in the sky are the most beautiful and when the landscape looks the most magical. I also spend a lot of time scouting locations and studying maps. That is key to photographing outdoor landscapes.
When I'm shooting fashion or am directing music videos, I instantly go to Pinterest. I seriously avoided Pinterest for years because I knew I would be overwhelmed by inspiration. But I finally gave in and that is where I begin. I'm also inspired by art so sometimes I'll go to art museums to look at different colors and subjects artists are using. This usually helps get ideas going and then it ends up taking me down a rabbit hole of ideas. From there I pull references and begin curating the different visuals to create a vision for what I'm feeling. I really want to create visuals that are strong color-wise, light-wise, and mood-wise. A great photo makes you feel something and that's the goal with my images. I've been pushing myself this last year to create different visuals than what I'm use to capturing. Most of my life it's been things that feel very natural, but I want to explore more than that. I want to bring the natural world together with the weird artistic world.
When you are not working as a photographer and director, how do you like to spend your free time?
Going outdoors is essential for my well-being. I feel so alive and healthy when I'm surrounded by nature so much of my time is spent outside. By I also really love to dance and really love to listen to music. I love to go karaoking even though I'm horrible at it. I love trying different kinds of ethnic foods and having dinner parties with friends. I also love to ride bikes, walk around cities, and to take trains. I just like to look around and observe life! I'm so fascinated by everything, honestly.
What is your dream project?
I have a few. I want to live in specific regions of the United States to document the different cultures in our country. I'd like to spend three months in four different regions interviewing and documenting the different people in those areas and how they engage with the landscapes that surround them. I also would love to travel to remote parts of South America or Africa and document the cultures there.
And last, I want to direct some sort of historically-based movie. When I was much younger, I wanted to make a movie about Mary Surratt, the only woman convicted of murder in the Lincoln assassination. That movie was made, to my dismay, a few years ago so I need to go back to the drawing board and figure out another story I want to tell.
All photos by Kate Rentz.
Thanks to Kate for chatting with us and sharing her beautiful words. You can follow Kate's work here.
Read More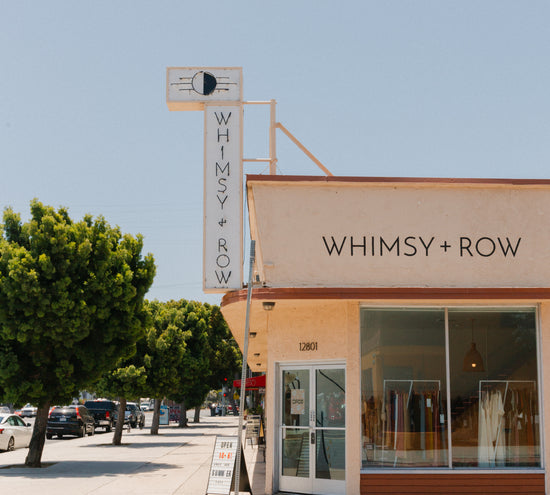 Small Biz Saturday Deals
In the spirit of Small Business Saturday, we've partnered with some of our favorite small brands to give you access to a special deal on their products. Shop small + support someone's dreams!       ...
Read Me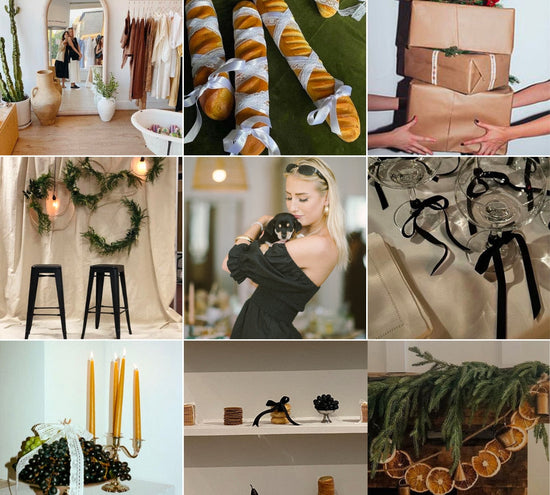 You're Invited! Annual Holiday Party
  Join us at the shop for our annual Holiday Party + dog adoption extravaganza! We are thrilled to be hosting Rover's Retreat. Holiday drinks will be flowing, vinyl will be spinning, and of course clothes and...
Read Me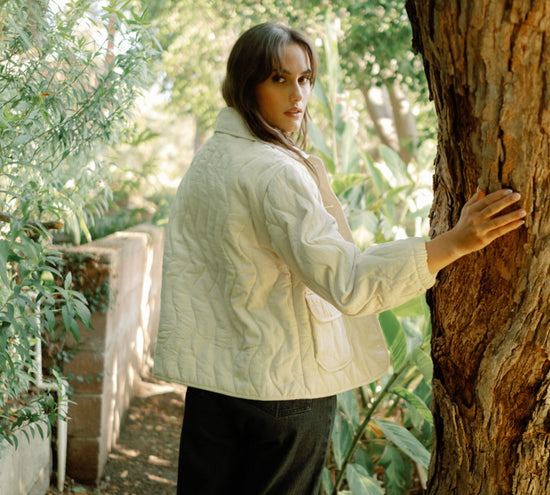 Lookbook: In The Yard
For cool crisp mornings,  foraging + long walks in the woods — discover our collection of Organic Cotton, quilted coats + sturdy denim to adventure in. Tap any image to shop, or view the whole collection...
Read Me