How To Make New Year's Intentions For Your Wardrobe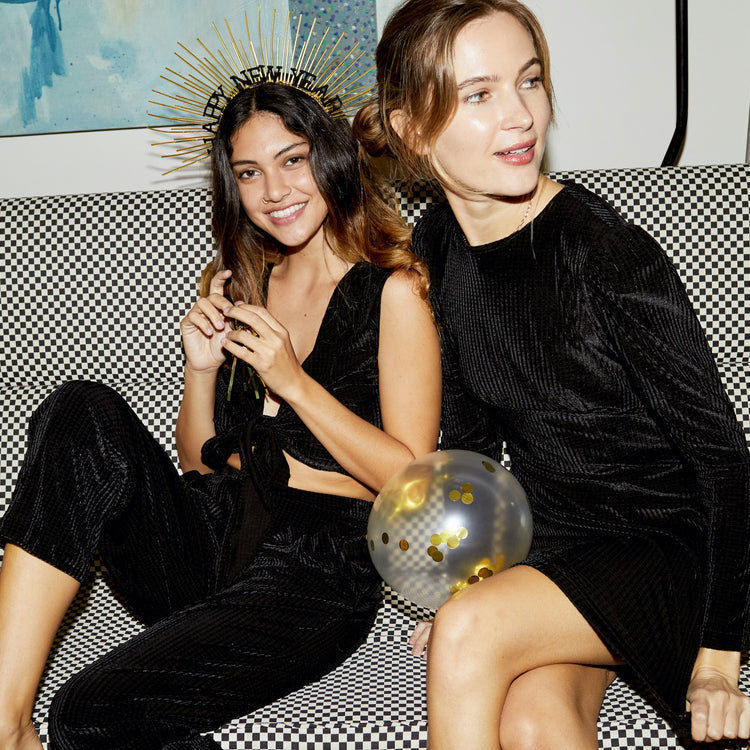 Intentions, Not Resolutions
Every year, as the Gregorian calendar comes to another close, big resolutions and goals are made for the year ahead. Sometimes these can be wildly specific ideas that are dependent upon external forces to complete, or things which are so vague that they become impossible to measure. Instead of creating an unrealistic to-do list for yourself, reflect on some intentions you have for your personal style in the coming year. How do you want to feel in your clothes? Do you want to experiment with new pieces? Or, do you want to pare things down? Intentions leave room for all the unforeseen happenings in life while still giving us a moment to collect our hopeful visions for the future. These aren't items to be checked off but guideposts for your wardrobe in the coming months. Intentions can be adjusted, checked in on, or completely changed as time goes on, though they will set you in the right sartorial direction.
Dream Big, Plan Small
In order to create a manageable plan or helpful intentions for your wardrobe, you have to start by dreaming big. Begin your journey by creating a mood board. If you're a more hands-on person then do this the old fashioned way with a stack of magazines, scissors, and some markers. Want to keep it digital? Head on over to Pinterest to gather inspirational photos all in one place. (While you're there, give us a follow!)  The visuals you choose for your mood board can be of literal items you want to wear in the new year or pictures which evoke a feeling you're interested in inhabiting via your personal style. Collect and collage photos of exciting colors, patterns, textures, shapes, and silhouettes. Cut and paste first, think later. 
Once you've compiled a sizable amount of pictures that speak to you, you can begin sifting through for some general themes and narrowing down the message behind the madness. Maybe you're continually finding pops of color, structured shapes, or cozy textures. Write that down on the back of your collage or begin grouping your pinterest board into smaller folders. Maybe the overall feeling is more minimalist, maybe it's a little eclectic, or maybe there's a bit of an edge. Notice these themes and investigate which ones fit in your vision for your wardrobe's future and which ones seem too far fetched. So often we believe that if we're drawn to something, then we must own it or become it, but that is simply competitive capitalism rearing its ugly head. Some styles are meant to be admired on others and that is the beauty of fashion!
Write it Down
Now that you've developed a clearer picture of your personal style hopes, you can create specific intentions for the new year. These may sound something like "I intend to embrace color in my wardrobe this year" or "I intend to utilize accessories more often in my day to day style." After all this exploration, you may even find that you're perfectly content with exactly what your personal style is right now. "I intend to celebrate and maintain my personal style in the current year," is just as powerful as changing your entire look. Even if you never come back to the list you make, writing down your intentions can be incredibly powerful and cathartic. 
Let this process be transformative in whatever way that works for you. Let go of physical items, past identities, and notions that you need to dress a certain way. Release what doesn't serve you so that you can make room what does.
Thanks for reading! Cheers to you and your 2022 closet! ✨
Written by guest writer, thrifter + sustainable fashion advocate, Audrey Stanton. 
Read More
Whimsy Weddings: Rachel + Steven
Our girl got married!!!  By girl, I mean — founder of Whimsy + Row, Eco-Warrior and amazing friend, @MamaRaich. It's safe to say this was the Whimsy-est Wedding there ever was!Rachel + Steven got married in Northern...
Read Me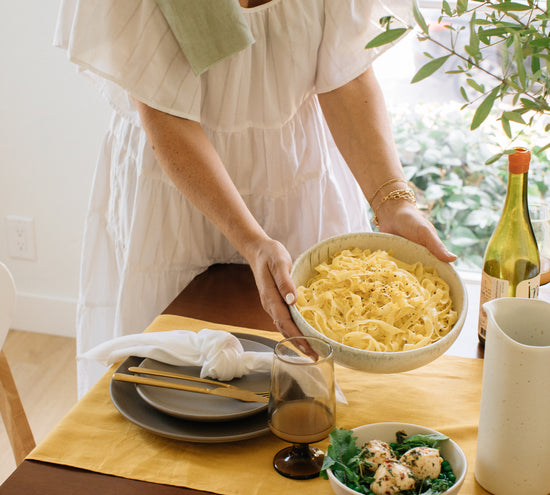 Recipe: Pasta Al Limone
If you think we launched a Home Collection, just so we could get together, eat pasta and take pictures, you're not totally wrong. (LOL!) The truth is — it was our our Junior Designer & Production Coordinator...
Read Me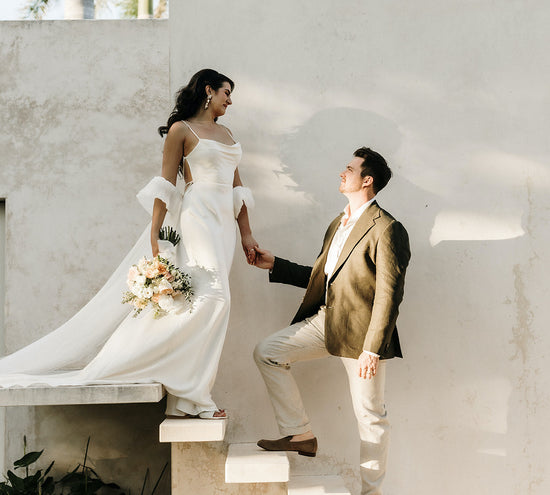 Whimsy Weddings: Sarah + Isaac
We all gasped when we saw pictures of Sarah + Isaac's Yucatán wedding on instagram. Nothing gets our team more excited than a Whimsy Bride!  Lucky for us, we reached out, and Sarah was kind enough to...
Read Me