10 festive drinks to Enjoy Now That it's Officially Holiday Season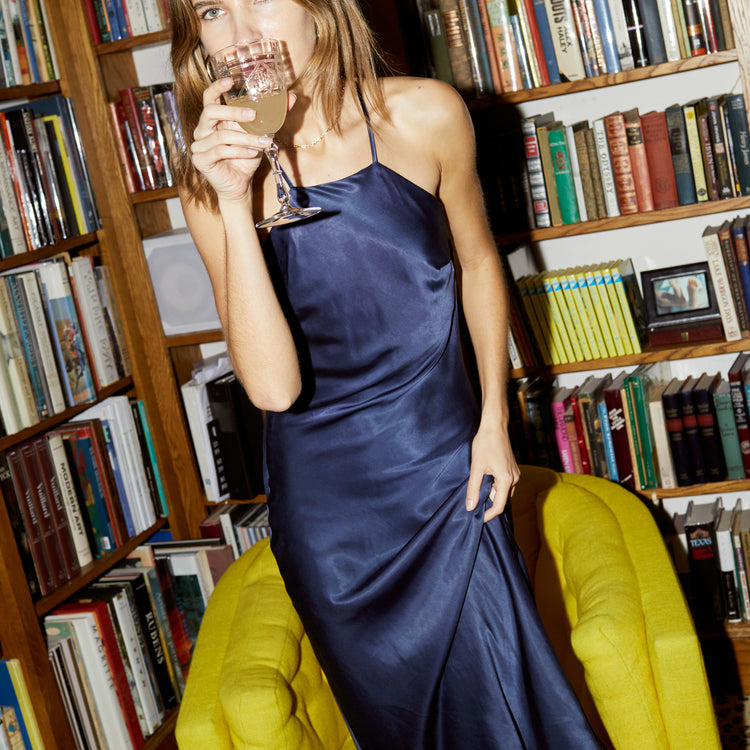 Fall is finally here and the holiday season is fast approaching! And, with shorter days and colder weather comes deliciously warm drinks. Now is the time to stock your pantry with spices, grab some pumpkin puree, bring home your favorite milk alternative, and get ready to enjoy sweet aromas in your kitchen all season long.
Written by guest writer, thrifter + sustainable fashion advocate, Audrey Stanton. 
Need a mid-afternoon refresh but don't wanna overload on caffeine? A turmeric ginger latte, or "golden milk", is a wonderful way to add a little spice up your day without the coffee jolt. This caffeine-free drink pairs two anti-inflammatory spices together for a delicious and healthy sip perfect for colder weather. Go all in with freshly grated turmeric and ginger or simply grab the ground versions from your spice rack!
A modern classic great for kicking off the weekend early on a friday morning. This "Frugal Girl's" take on the drink is easy to whip up with only 5 ingredients (and can easily be made vegan with the substitution of your favorite plant-based milk!) Want to add a little more flair? Add a dash of vanilla extract and some homemade coconut whipped cream on top. Oh, and nothing says PSL like the Westly Jumpsuit in Rust. 
Does it really feel like fall in the US without hot apple cider? I don't think so! Take advantage of the delicious seasonal fruit and cozy spices to bring together this delicious drink. Keep it non-alcoholic for a family night during the holidays or spike it for a festive gathering with friends. For extra decadence, this recipe suggests topping your hot apple cider with whipped cream (vegan or non-vegan) and a drizzle of caramel. You can't go wrong!
This is the European equivalent of the previous quintessential winter drink, and funnily enough, this recipe calls for the inclusion of apple cider as well. Along with a combination of warm red wine, citrus, brandy, and spices, mulled wine is the perfect drink to make for a romantic night in. Or, pretend you're at a French Christmas Market and take some thermoses for a walk around the neighborhood. No one has to know! We recommend wearing the Frankie Dress is Sienna for the full festive effect. 
The perfect holiday party drink is right here! Whether you're throwing your first or twentieth winter bash, a warm punch is the ticket to a successful night. This recipe is surprisingly quick to put together and recommends adding liquor to each individual cup instead of the entire pot—easily making it an option for alcohol and non-alcohol drinkers alike. 
Hot chocolate is the ultimate comfort drink. You may not have indulged in a cup of hot chocolate in years, yet this recipe will have you chomping at the bit! A mix of almond and coconut milk keeps things extra creamy and the addition of maple syrup guarantees a naturally sweet sip. Surprise your hard-working roommate, down-trodden friend, or anyone in need of a boost with this nostalgic drink.
With colder weather often comes actual colds. While we're all doing the best we can, sometimes your immune system gets the best of you and that is when the hot toddy steps in! Although it can be enjoyed regardless of how run down you are, it's ingredients can soothe a sore throat and help to open up sinuses. Made with whiskey, lemon, honey, and hot water this drink can work wonders—just don't go overboard with the whiskey.
Feeling sick and looking for an alcohol-free remedy? A simple ginger tea is always a good idea. Whether your body is struggling or you're interested in warding off a winter cold, this recipe is a wonderful way to make healing tea from scratch. While this drink only requires a handful of ingredients, it's important to use fresh ginger for the full benefits of the root.  
If you're interested in a middle ground between a full cup of coffee and a caffeine-free turmeric ginger latte, a matcha latte is your answer. This recipe is ideal for enjoying on a cozy weekend morning with a loved one or roommates. Grab a book and curl up on the couch or turn on your favorite show to enjoy a little pick-me-up without the jitters. We recommend bundling up in a full Chartreuse outfit for this one. ;) 
Done with all the typical winter drinks and searching for something new? Look no further. Turn this traditional Mexican rice beverage into a festive sip with some pumpkin puree and pumpkin pie spice. Although horchata is often served cold, this recipe leaves the temperature decision up to you. 
Read More
Whimsy Weddings: Rachel + Steven
Our girl got married!!!  By girl, I mean — founder of Whimsy + Row, Eco-Warrior and amazing friend, @MamaRaich. It's safe to say this was the Whimsy-est Wedding there ever was!Rachel + Steven got married in Northern...
Read Me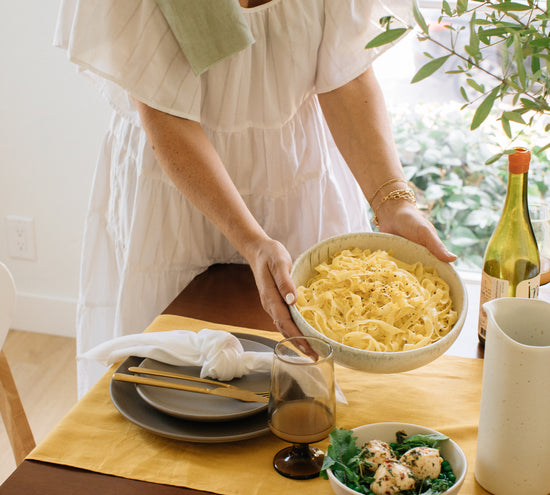 Recipe: Pasta Al Limone
If you think we launched a Home Collection, just so we could get together, eat pasta and take pictures, you're not totally wrong. (LOL!) The truth is — it was our our Junior Designer & Production Coordinator...
Read Me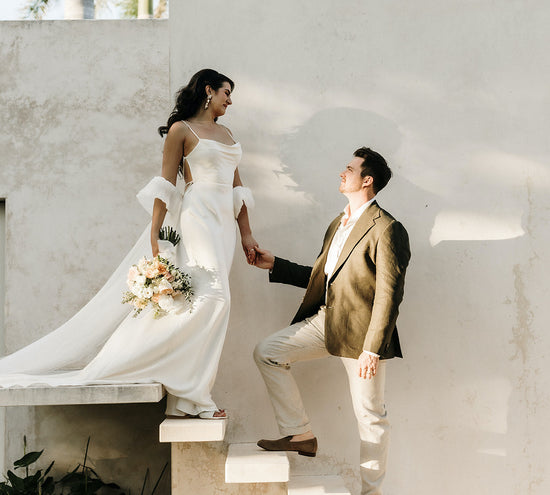 Whimsy Weddings: Sarah + Isaac
We all gasped when we saw pictures of Sarah + Isaac's Yucatán wedding on instagram. Nothing gets our team more excited than a Whimsy Bride!  Lucky for us, we reached out, and Sarah was kind enough to...
Read Me