Happy Eco-Days: How to Stay Green During the Holidays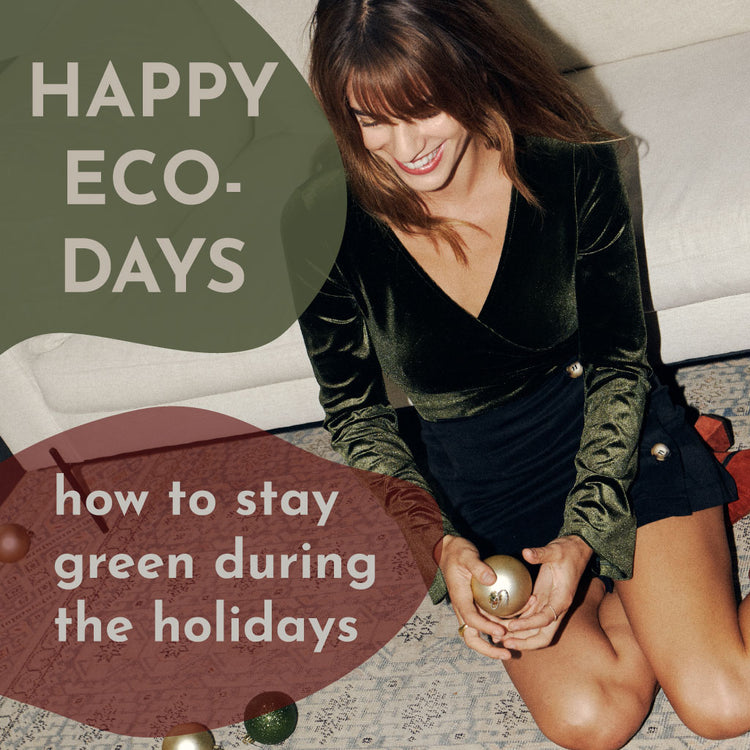 With all the joy and excitement during the holidays sometimes we forget to stay consistent with all our sustainable practices. We put together some tips to help you stay green during all the parties and celebrations. Let's end the year strong!
- Purchase all grocery needs from your local farmer's market
- Save leftovers for future meals. You can freeze your leftovers and you can find recipes like
THIS
 to make them even better the second time around.  Ask your guests to bring their own reusable containers if they'd like to take it off your hands
- Your scraps don't have to be trash! Turn those little pieces into a hearty and delicious soup using some garlic peels or onion tops. You can also create a compost pile with all the leftover scraps of food
- Wear Whimsy + Row at all your holiday events! When someone compliments you, you can school them on sustainable fashion. Shop
HERE
- Choose LED lights instead of incandescent lights
- Unplug or set a timer for your festive indoor lights when you are not home
- Read a product's label to determine its recyclability and whether or not it's made from recycled materials. Buying products made from recycled materials supports manufacturers of such products and fosters markets for those 
materials
- Be creative with your wrapping! We have been reusing materials that we've saved over the year like cardboard boxes, tissue paper, excess fabric scraps, dust bags, jars, and dried flowers. We love this article on
ECO CULT
 on eco gift wrapping
- Consider gifts that don't require packing. Many retailers offer virtual gift cards and you can give the amazing gift of an experience like tickets to a show or a scenic tour through sources like Groupon. Don't forget we offer
E-GIFT CARDS
:)
- Use recycled greeting cards. Most cardmakers have started using only recycled paper, but there are so many that don't. Our 
MOGLEA CARDS
are both recycled and incredibly adorable
- Recycle your tree! Simply search for local Christmas tree recycling in your city online
Read More
Whimsy Weddings: Rachel + Steven
Our girl got married!!!  By girl, I mean — founder of Whimsy + Row, Eco-Warrior and amazing friend, @MamaRaich. It's safe to say this was the Whimsy-est Wedding there ever was!Rachel + Steven got married in Northern...
Read Me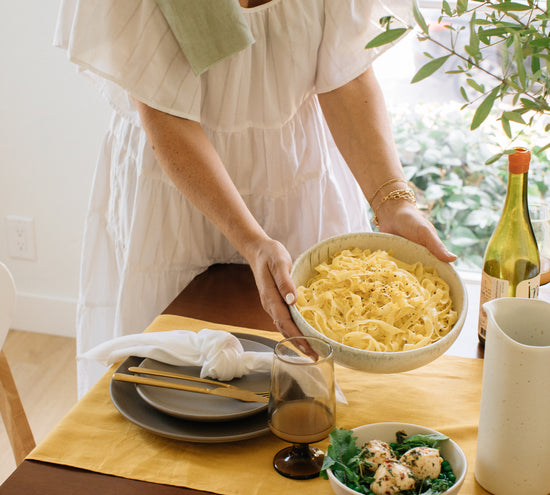 Recipe: Pasta Al Limone
If you think we launched a Home Collection, just so we could get together, eat pasta and take pictures, you're not totally wrong. (LOL!) The truth is — it was our our Junior Designer & Production Coordinator...
Read Me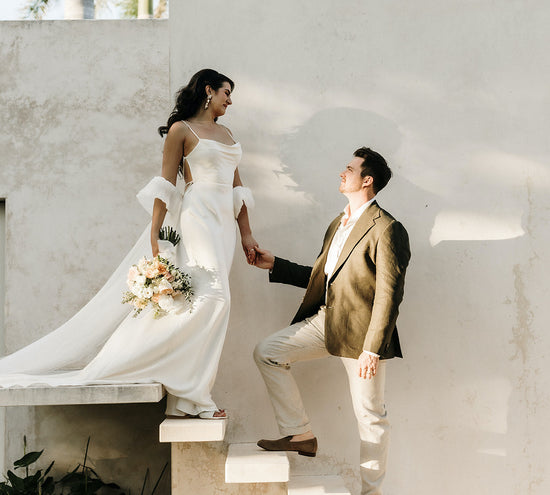 Whimsy Weddings: Sarah + Isaac
We all gasped when we saw pictures of Sarah + Isaac's Yucatán wedding on instagram. Nothing gets our team more excited than a Whimsy Bride!  Lucky for us, we reached out, and Sarah was kind enough to...
Read Me