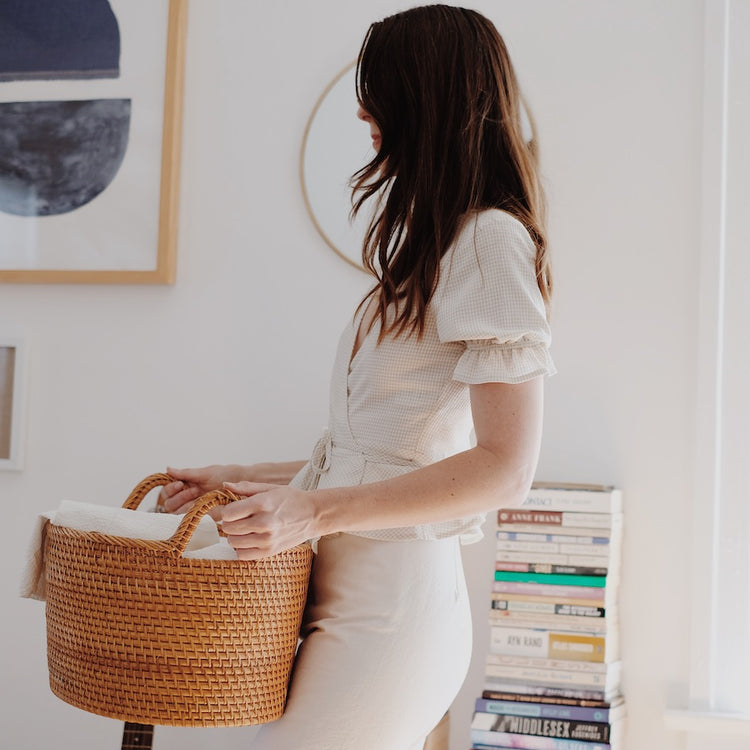 Kristine Claghorn (a.k.a. Claggie) is the definition of a modern renaissance women. She's a creative producer, vintage shop owner, stylist, and sustainable advocate. The list goes on. We chatted about what she's been up to during quarantine — what she's been cooking, learning.. and of course, what she's been wearing. Click photos to shop! Grab a coffee, scroll on down, and get to know the gal behind the gram. And if you don't already follow her — here are all of her links! 
What's something you've learned about yourself during quarantine?
I'm REALLY bad at sitting still, so the pandemic has forced me to slow down. I'm learning to be able to rest when I need to, which is a skill I've been needing to work on. With everything currently going on, I've also been reminded of my privilege. Taking the time that I'm stuck inside to educate myself, talk to my friends and family and take action in any way that I can has been an important lesson for me.
How has COVID impacted your work (for better or worse) as a creative freelancer?
I own an online vintage shop, Cabin Vintage, and I've had to put it on hold for the most part. I've been unable to get out and source for it, which has made me reevaluate how I'd like it to run. As a creative producer, I haven't had a ton of work during this time, but I have really enjoying the brands that I've been able to work with that share my values when it comes to sustainability. In the next couple of months, I'm going to be starting to take a few classes to try to further my education as well.
We admire that your freelance career gave you the opportunity to work more with brands that share your sustainable values. Can you share what those values are?
Of course! Being able to create content for brands that share my values has been extremely refreshing. I look to work with brands that focus on ethical and sustainable practices. That includes paying attention to the waste they produce, paying a fair wage, and hiring + featuring diverse voices.
What's bringing you the most joy during this time?
We adopted a puppy, Hazel, a couple months ago and that's been the major highlight of these strange times. She's a sweetie with a ton of energy, so she keeps us going. Constantly, haha.
What's something in your home you found a new appreciation for?
My kitchen! I've always enjoyed cooking + baking, but I've been doing so much more of it since we've been stuck at home. I'm thankful for the space that I have because I spend a lot of time in there.
What have you been cooking lately?
One of my favorite dinner recipes lately has been this spaghetti squash noodle bowl with lime peanut sauce. It's healthy, delicious and perfectly filling. I've also baked this chocolate chip + lemon zest gf scone recipe at least once a week for a month, haha. It's addicting!
What is currently in your Whimsy Shopping Cart?
The Olivia Dress is the perfect summer dress in raw silk. I've also been loving the versatility of the Valentina Top in raw linen! The Lena Top in sage is also a great summer staple.
Keep up with Claggie!
Read More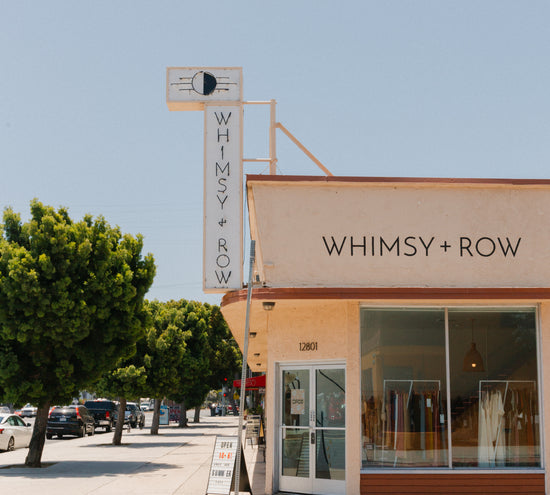 Small Biz Saturday Deals
In the spirit of Small Business Saturday, we've partnered with some of our favorite small brands to give you access to a special deal on their products. Shop small + support someone's dreams!       ...
Read Me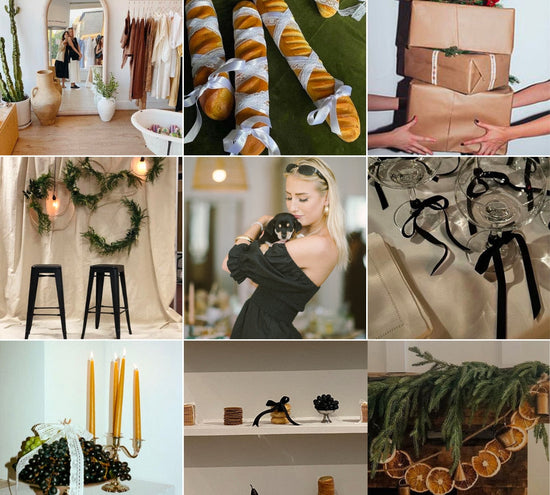 You're Invited! Whimsy + Bows Party!
  Join us at the shop for our Annual Holiday Party! Oysters will be shucking, Holiday drinks will be flowing, vinyl will be spinning, bow and dried orange ornaments will be DIY'ing, and of course clothes and...
Read Me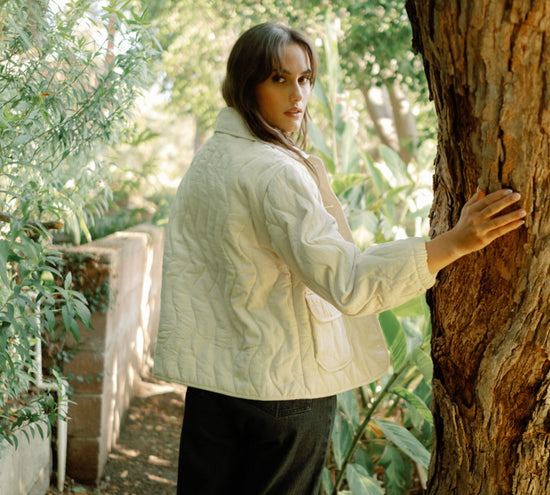 Lookbook: In The Yard
For cool crisp mornings,  foraging + long walks in the woods — discover our collection of Organic Cotton, quilted coats + sturdy denim to adventure in. Tap any image to shop, or view the whole collection...
Read Me