Add Sustainability To Your Beauty Routine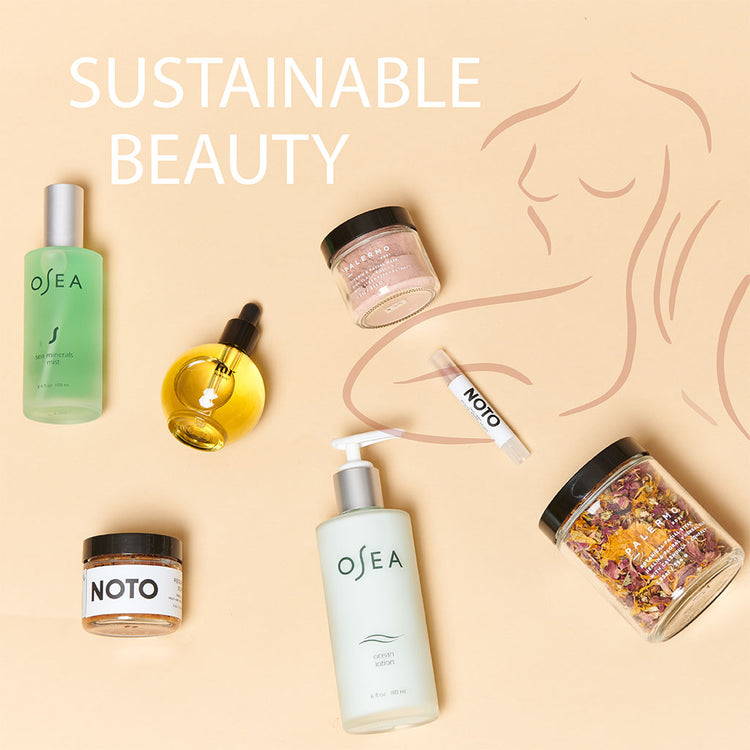 Trying new beauty products is our favorite hobby. Here at Whimsy, we've added a few new brands and products to our collection that you NEED to know and try. Not only are they amazing ingredients, but they are sustainable in different ways. In addition, these beauty products are all created by women, which is exactly how it should be! Warning: you will want to change up your whole routine with these products. Feel free to come by our shop and try them all!
OSEA
Honestly, the holy grail of skincare. If you don't know, now you know. Founded by Jenefer Palmer, OSEA products are packed with only the finest plant-based ingredients. They closely monitor the extraction process with their trusted suppliers for over 20 years so you know there is a clean production process. Seaweed, their main ingredient, is one of the most abundant sources of vitamins, minerals, amino acids, antioxidants, and essential fatty acids. OSEA sources their seaweed exclusively from the cleanest, most pristine waters in the world in Patagonia. Pure luxury in a bottle! 
Our favorite item is the Sea Minerals Mist.

 Shop OSEA.
PALERMO
Created by Jessica Morelli in honor of her Nonna, Palermo celebrates the vibrancy, color, and purity in the life around us. All aspects of the brand are environmentally-conscious with all-natural ingredients. Not to mention, each product looks beautiful on our bathroom shelves!
Our favorite item is the Detox Facial Mask with Sea Clay + Spirulina.

 Shop Palermo.
FUR
 Co-founders Laura and Lillian believe in natural, beautiful care for every part of the body - for everybody. That is why they created amazing, clean products that challenge outdated societal views that breed unnecessary shame and stigma around our bodies. The products are made for parts of your body that grow hair, but they are actually great for literally any part of your body. We use it all on our private areas, our hair, our cuticles, and just about any place that needs some tender loving care.
Our favorite item is the signature Fur Oil. Shop Fur.
NOTO BOTANICS
 After being a professional makeup artist for 12 years, Gloria Noto sought out to create products that were aligned with her values - organic and uncomplicated ingredients, inclusivity, and activism through identity. Her collection of products is set up to give yourself that au-natural look, blending natural ingredients to give you a beautiful glow. NOTO generously gives back and is very active in their community.
Our favorite item is the Hydra Highlighter. Shop NOTO.
Read More
Whimsy Weddings: Rachel + Steven
Our girl got married!!!  By girl, I mean — founder of Whimsy + Row, Eco-Warrior and amazing friend, @MamaRaich. It's safe to say this was the Whimsy-est Wedding there ever was!Rachel + Steven got married in Northern...
Read Me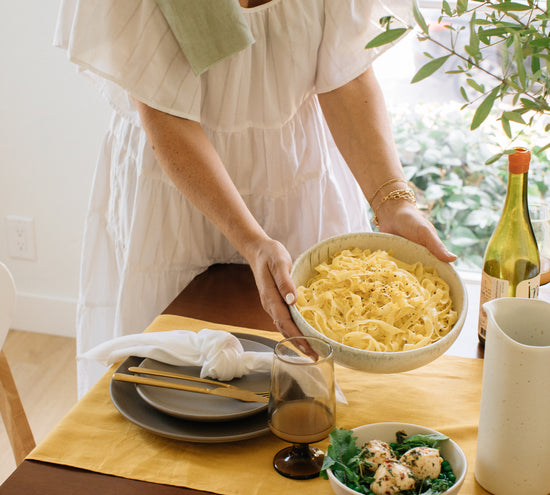 Recipe: Pasta Al Limone
If you think we launched a Home Collection, just so we could get together, eat pasta and take pictures, you're not totally wrong. (LOL!) The truth is — it was our our Junior Designer & Production Coordinator...
Read Me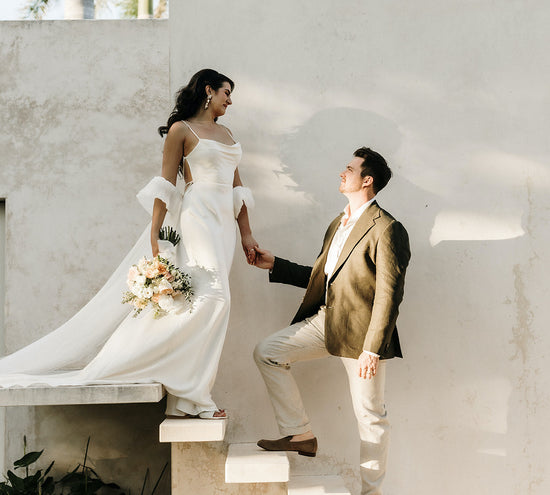 Whimsy Weddings: Sarah + Isaac
We all gasped when we saw pictures of Sarah + Isaac's Yucatán wedding on instagram. Nothing gets our team more excited than a Whimsy Bride!  Lucky for us, we reached out, and Sarah was kind enough to...
Read Me