5 Essentials We Can't Live Without for Holidays at Home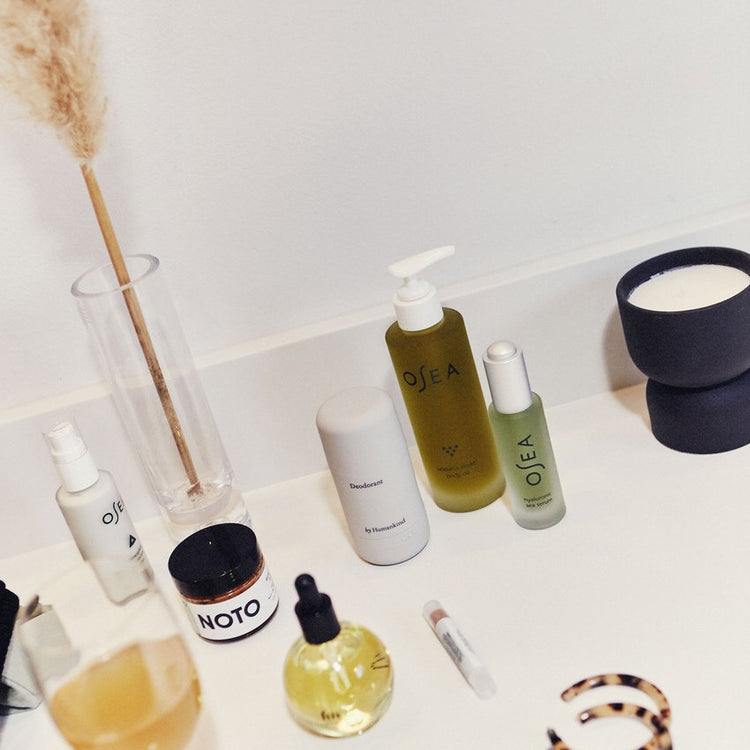 The Holiday season is a whirlwind of excitement and celebration, and we are here for it. It's also busy, a little stressful, and can leave us feeling drained unless we make space for ourselves amongst all the festivities. 
Thankfully, we're all spending more time at home this year, which is the perfect setting for slowing down and indulging in self-care practices. We're taking every chance we can get to do just that, with the help of a few essentials from our favorite sustainable brands we could not survive this season without. 
Our new, sustainable loungewear collection launched just in time for cozy season. Each piece is made out of Modal, a smooth and breathable fabric created from beech wood. 
We're living in the Frances Duster right now- it's lightweight yet warm, and the ultimate eco-friendly piece to wrap up in when you wake up while making your coffee, for lounging around the house, or practicing self-care. Oh, and it has pockets too so you can keep the essentials close, like lip balm or oil roll-ons. 
During the Winter, it's extra important to fill our bodies with nutrients and foods that support our immune system. Golde Superfood Latte blends are our go-to for that. They're packed full of superfoods, antioxidants, and minerals that support gut health, boost immunity, support glowy skin, and help balance stress. Try the Cacao Blend to calm down if the Holidays have got you stressin', the Matcha blend if you need a healthy dose of caffeine to make it through, or the Original Turmeric Blend for a little help de-bloating after all those Holiday sweets. 
OSEA Atmosphere Protection Cream-
This one speaks for itself. The Osea Atmosphere Protection Cream is a lightweight formula that protects your skin against extreme climates, wind, and air pollution (hello Winter during a pandemic). Wake up and slather it on your freshly washed face, but keep it close by throughout the day because you'll be reaching for it often :)
Whether you're spending a night in practicing self-care, hosting an intimate NYE gathering, or taking some time to write out your goals for next year, lighting a candle is essential for creating a warm and relaxing environment (but like, only the non-toxic kind). We couldn't make it through this season without our favorite Paddywax candles, available in our Sustainable Marketplace. 
We've become really accustomed to loungewear this year, so dressing up for the Holidays is asking a lot at this point..Enter the Finn Skirt. She's your gal if you're like us and want to stay comfy, but still look like you put in the effort. Pair her with the Frances Duster and you've got a cozy-chic New Years Eve look made for the living room party that you'll inevitably be having this year. 
The candles are lit, you're dressed in soft, sustainable loungewear with a warm superfood latte in hand. You've officially entered the Whimsy comfort zone. How does it feel?! 
Read More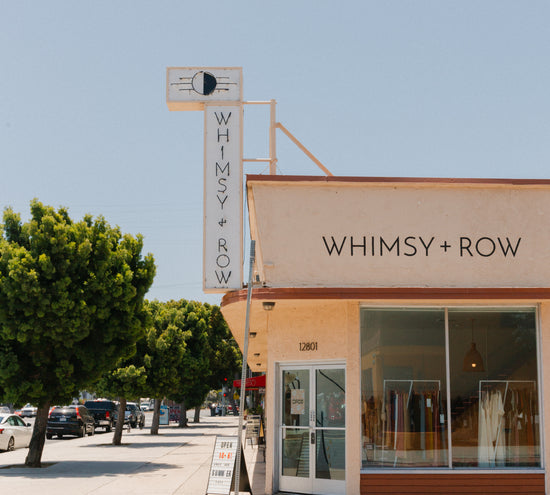 Small Biz Saturday Deals
In the spirit of Small Business Saturday, we've partnered with some of our favorite small brands to give you access to a special deal on their products. Shop small + support someone's dreams!       ...
Read Me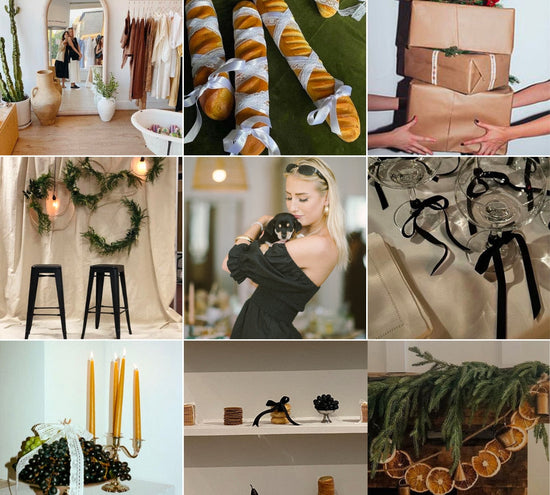 You're Invited! Whimsy + Bows Party!
  Join us at the shop for our Annual Holiday Party! Oysters will be shucking, Holiday drinks will be flowing, vinyl will be spinning, bow and dried orange ornaments will be DIY'ing, and of course clothes and...
Read Me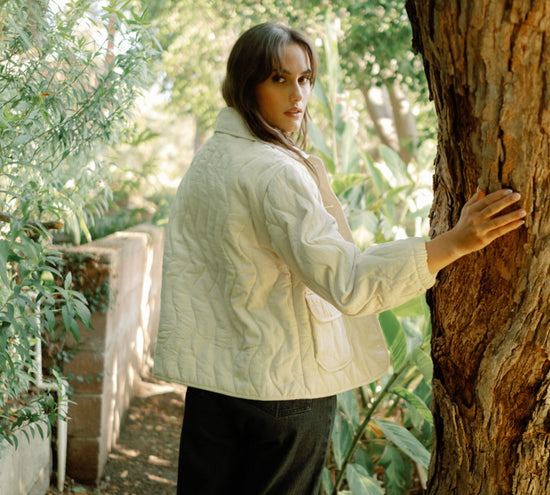 Lookbook: In The Yard
For cool crisp mornings,  foraging + long walks in the woods — discover our collection of Organic Cotton, quilted coats + sturdy denim to adventure in. Tap any image to shop, or view the whole collection...
Read Me