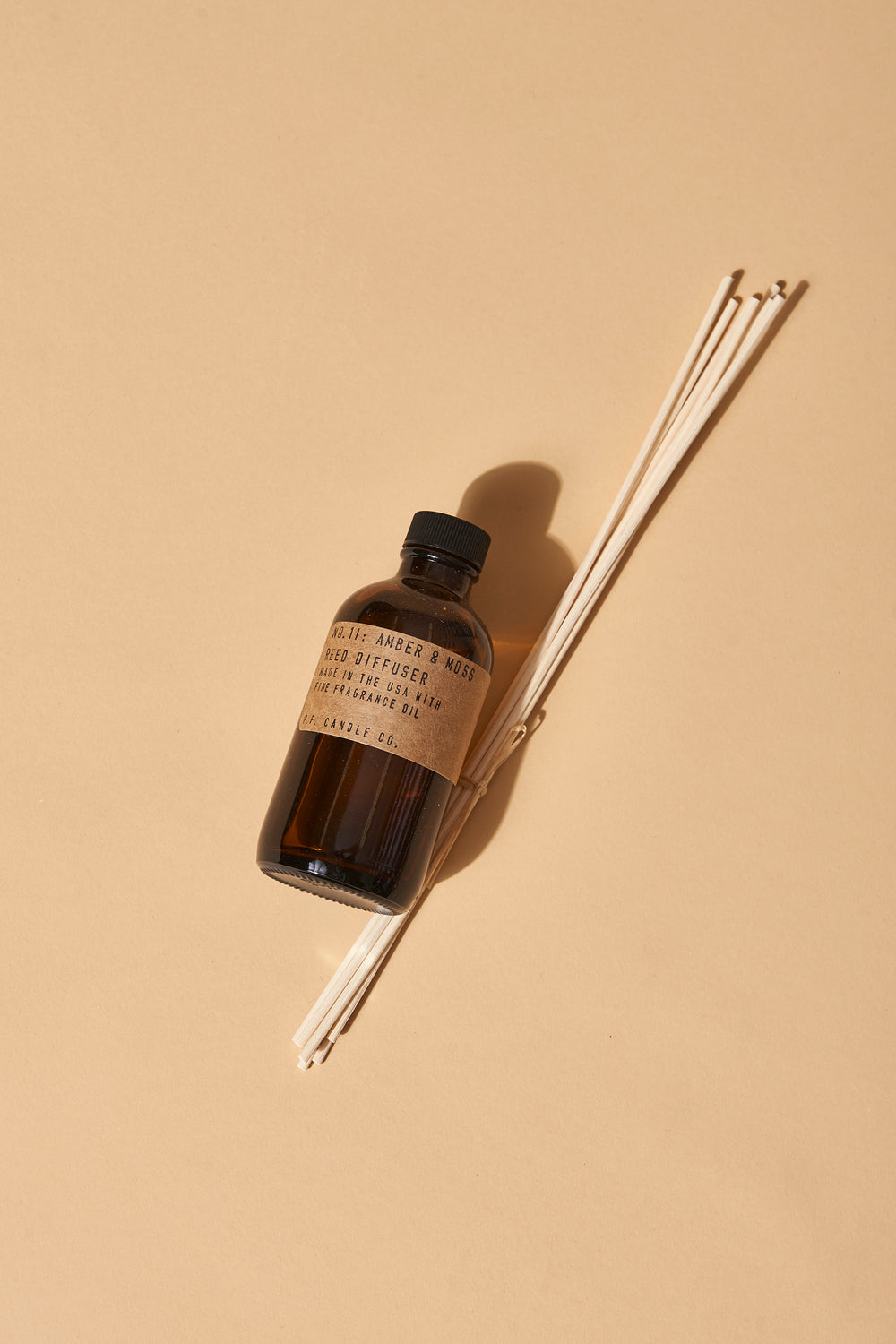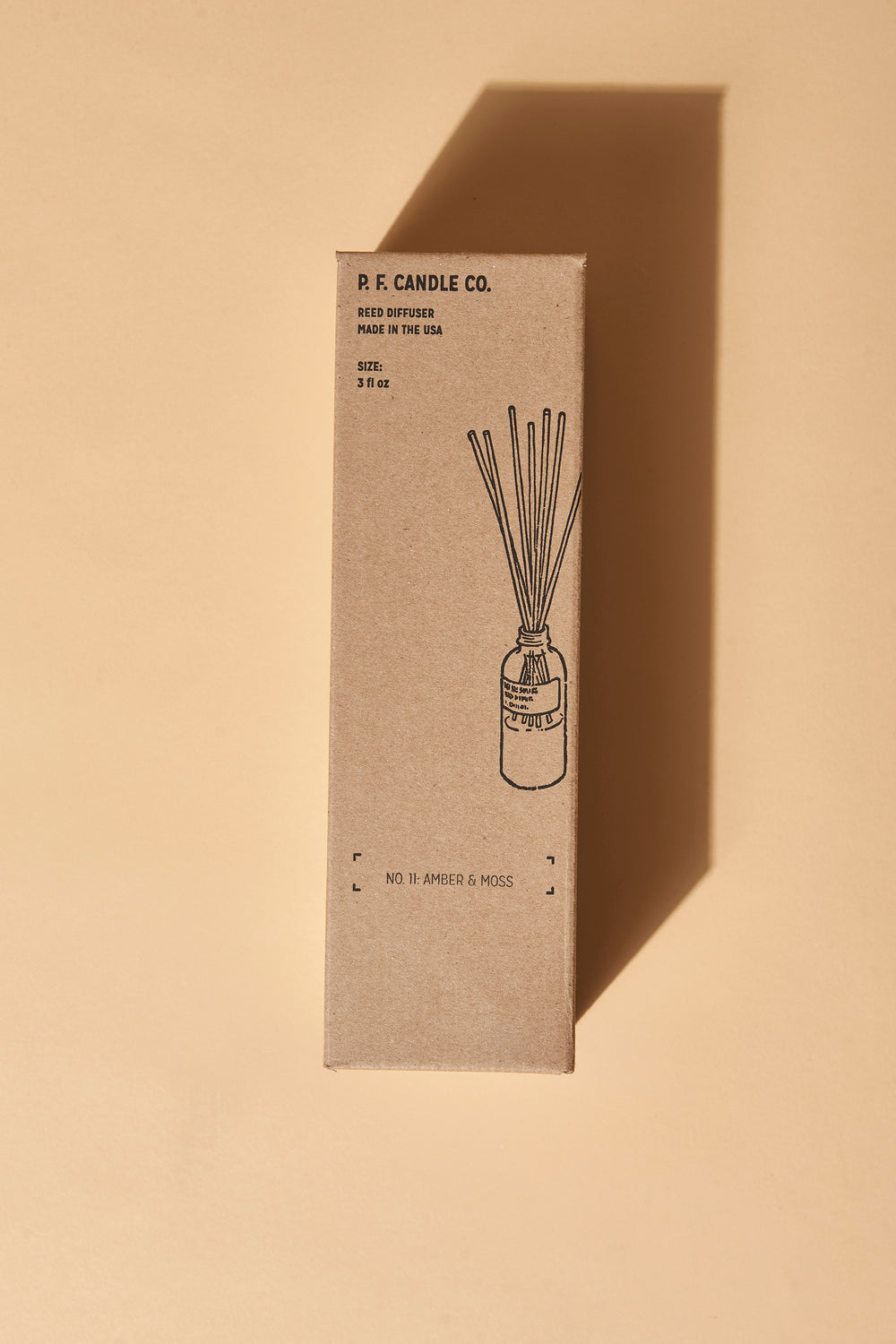 PF Candle signature line of fragrances is now available in a different form – oil diffusers! These diffusers fill the room with fragrance without the need to light a candle.
Naturally harvested rattan reeds absorb the scented oil, releasing it slowly through your surroundings.
3 oz of fine fragrance oil come packaged in a simple apothecary-inspired bottle. Bottle measures 4.25" in height, reeds are 10" long.
Reed diffuser comes packaged in a recycled content kraft paper gift box. Gift notes are available upon request!
Lasts 2-3 months. Flip reeds weekly or when the fragrance becomes faint.
Do not consume, and keep away from children or pets. If the oil spills, clean up immediately, as the oils and resins can cause damage to some finishes.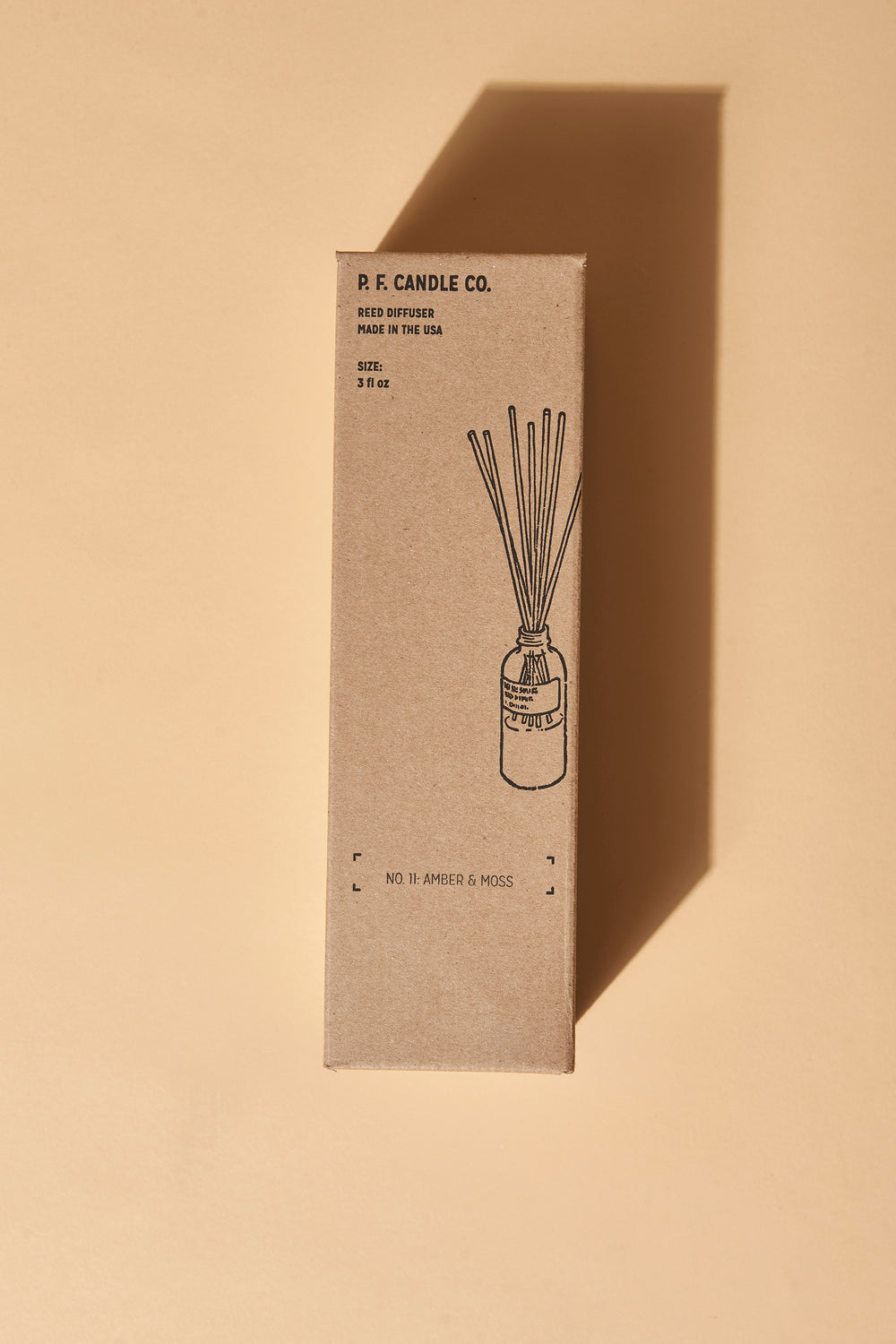 Your Impact From Buying This Product