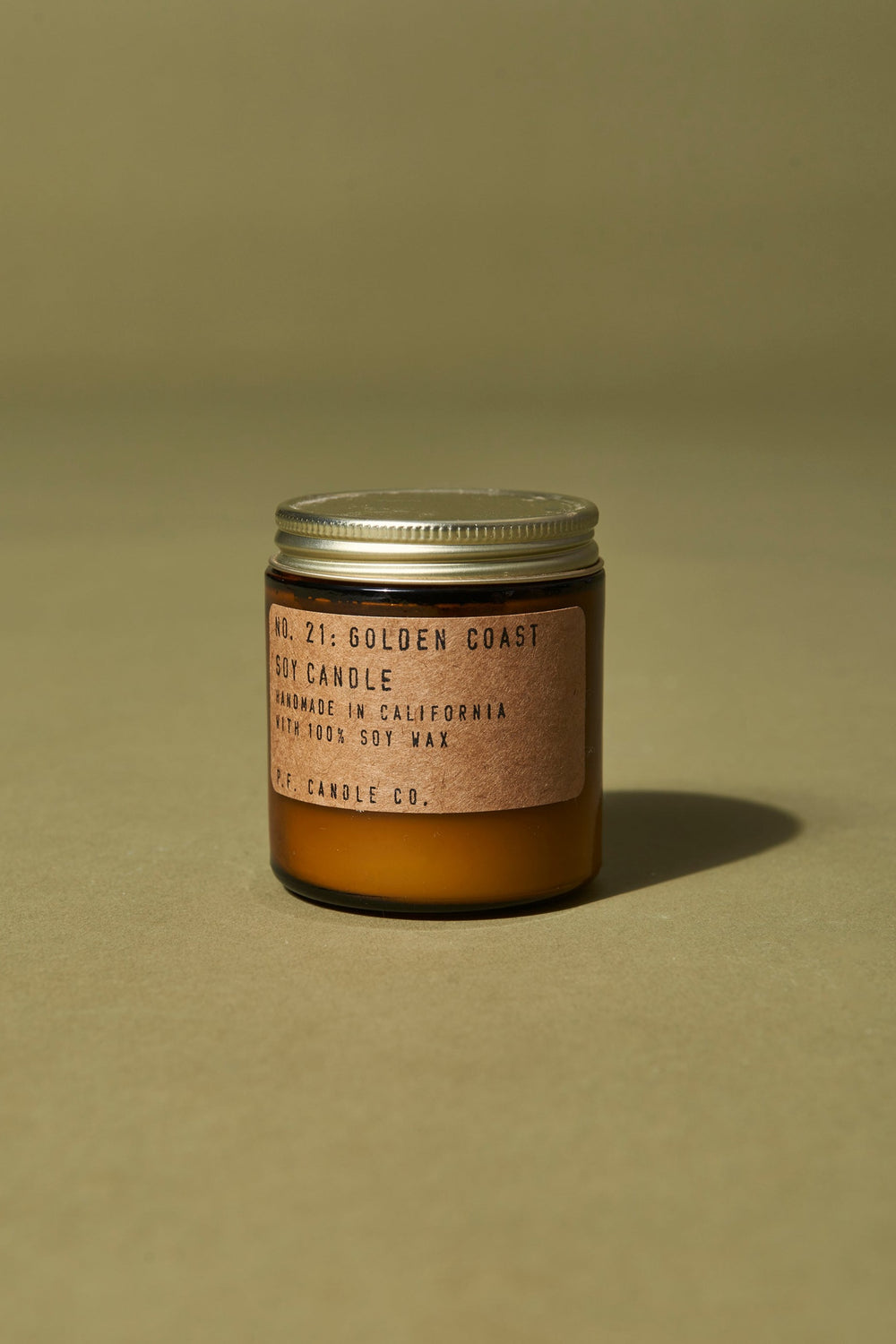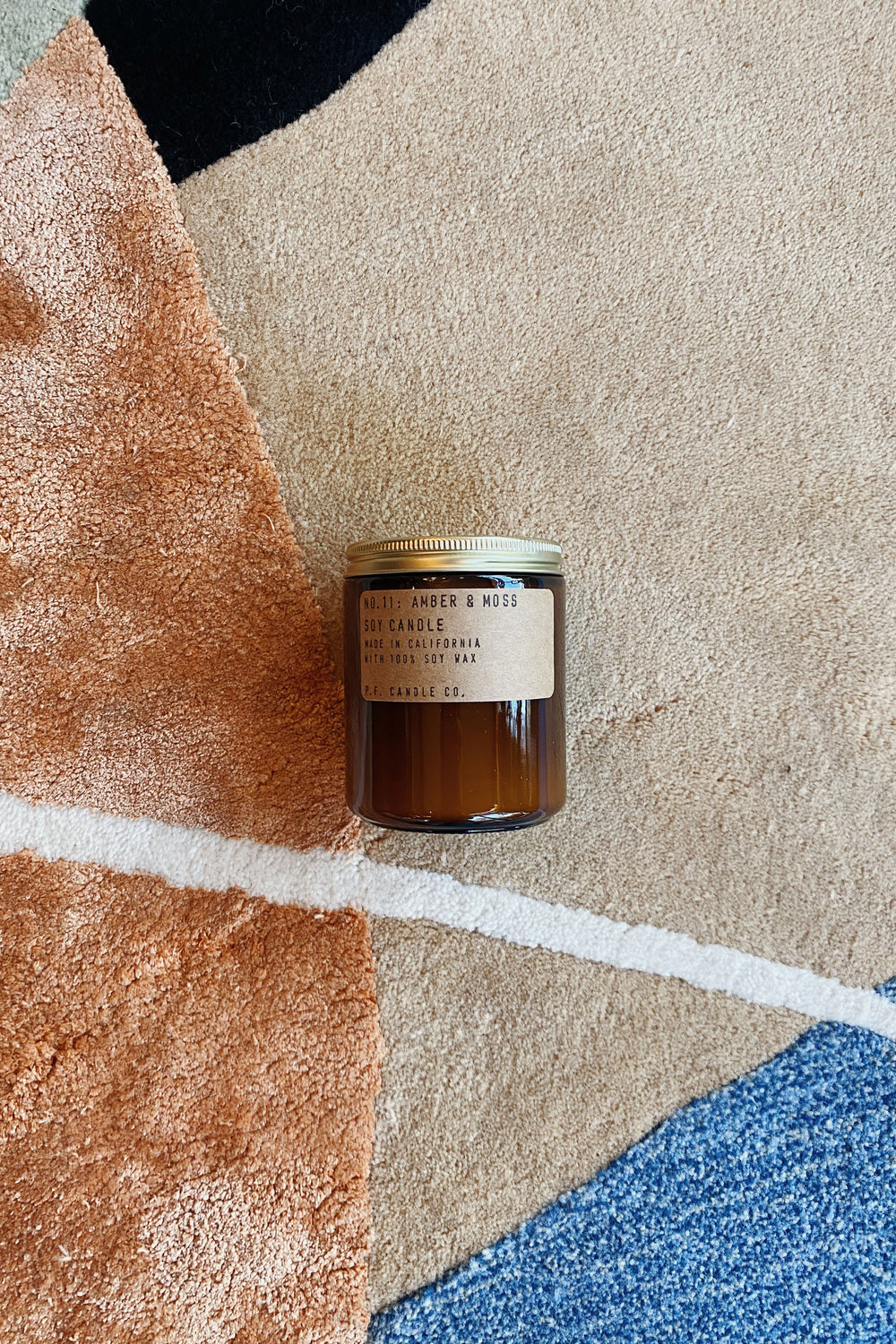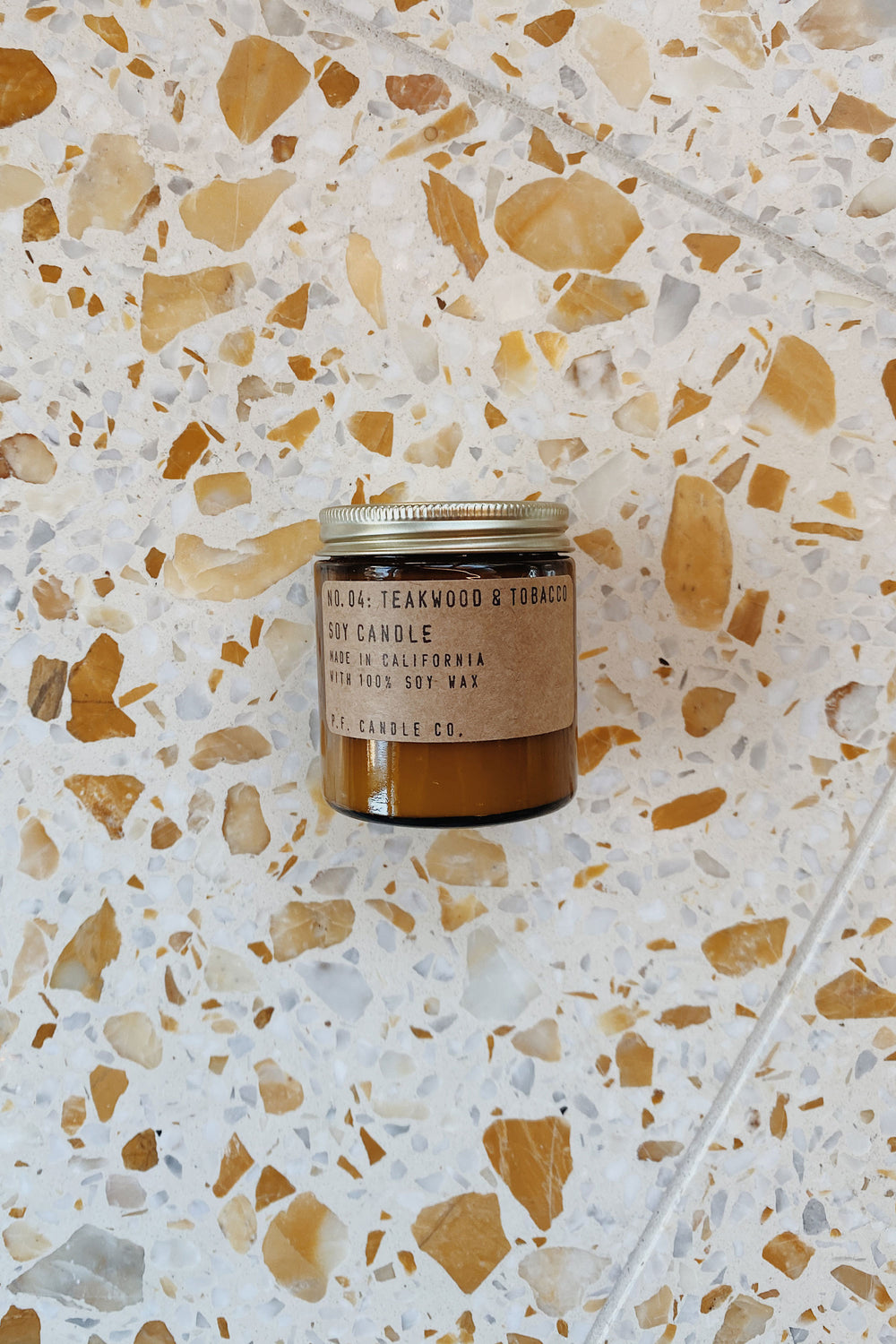 P.F. Candle Co. 3.5 oz Mini Candle
No home is complete without the scent of a P.F Candle Co. candle in the air. Each candle is hand poured, packaged, and shipped from their Los Angeles studio. 
Hand poured in small batches

Made with

domestically grown soy wax, fine fragrance oils and cotton-core wicks

Made in Los Angeles

3.5 oz candle measures 2.25" in diameter and 2.75" in height.
Candle burns clean for 20-25 hours
For best burning results, we recommend burning for 3-4 hours at a time. Allow the melted wax to reach the edges of the jar to prevent the wax from building up and "tunneling".