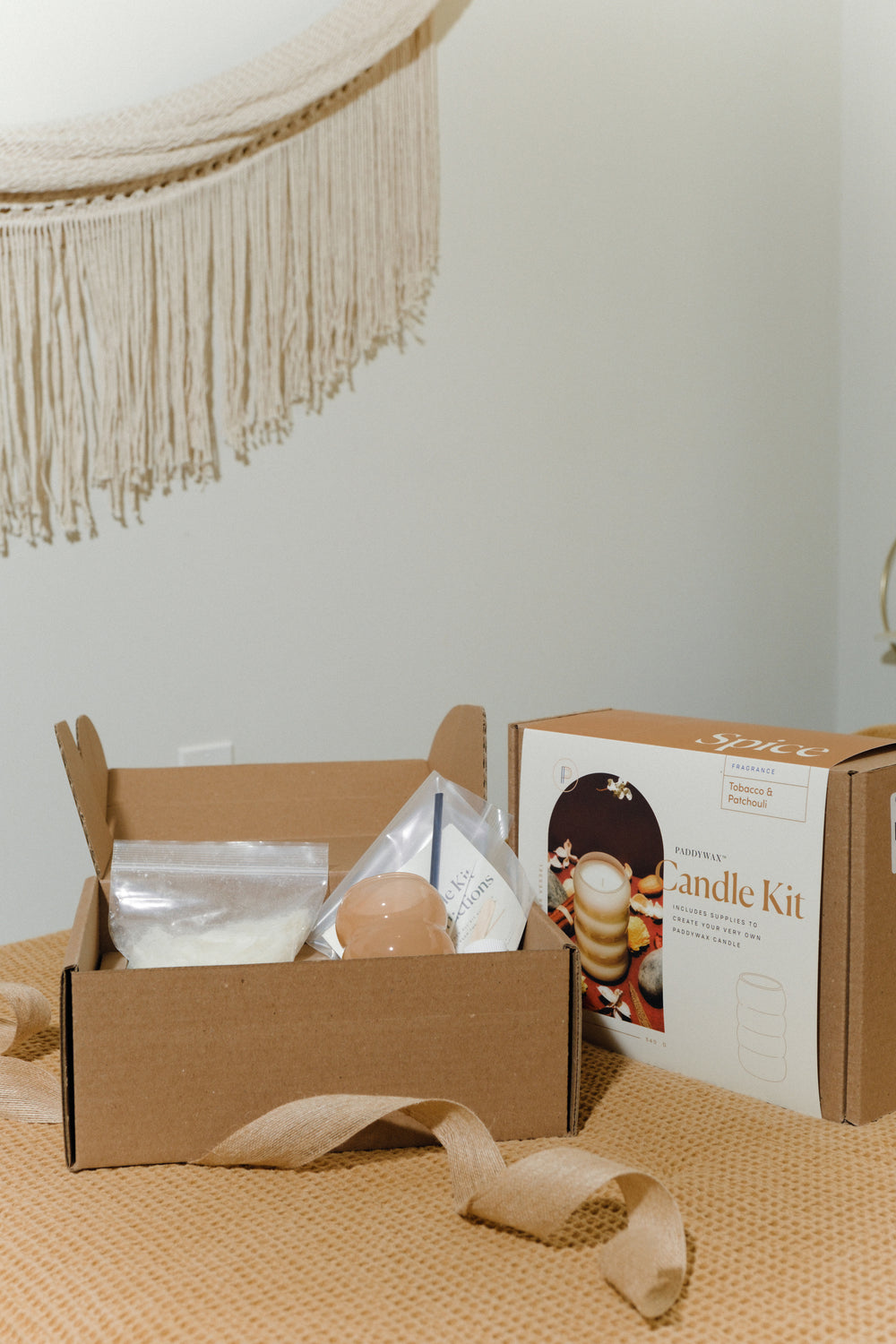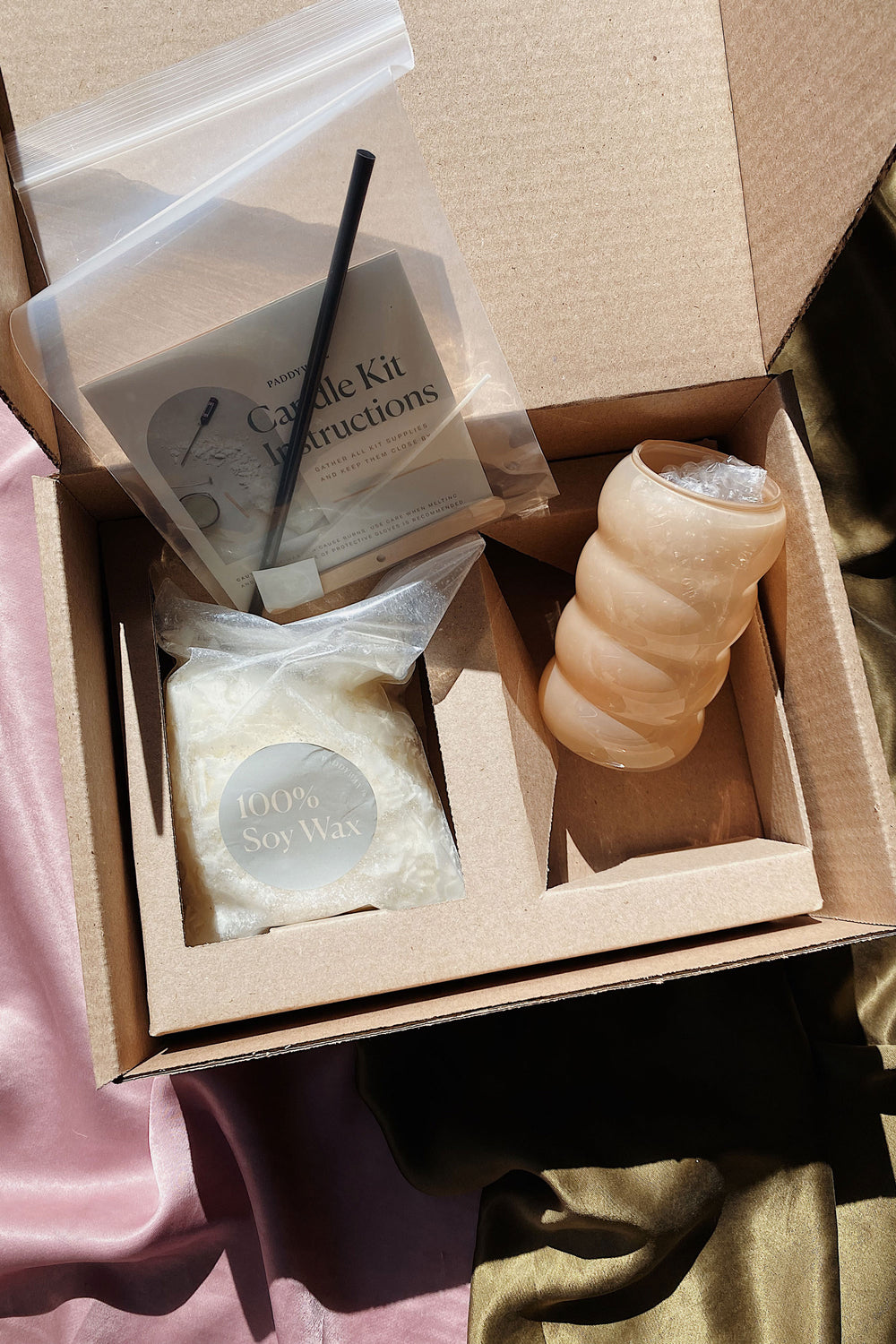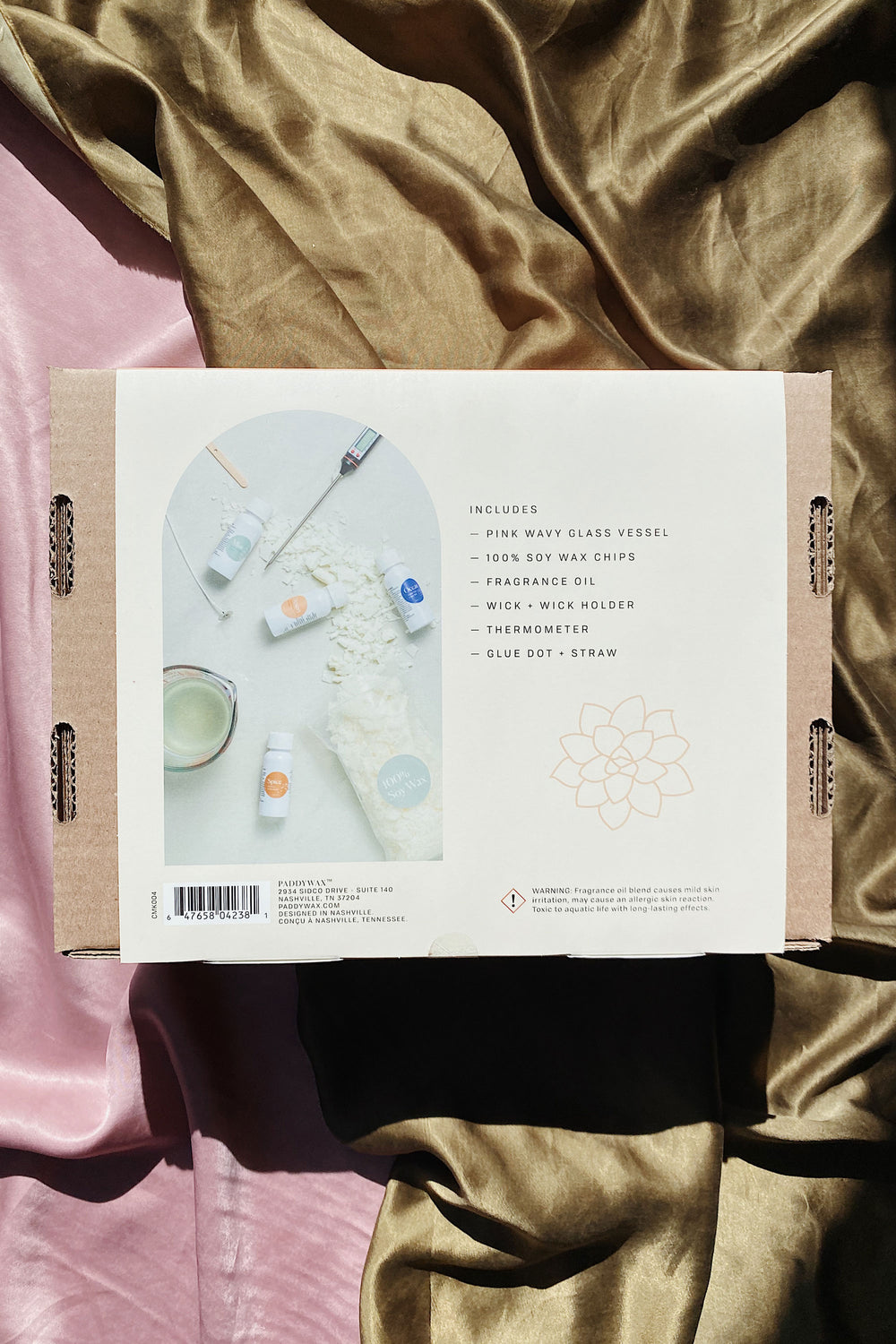 Paddywax Candle Making Kit 12oz in Tobacco + Pachouli
Bring the Paddywax candle making experience to your home with Their Candle Making Kits! These kits include everything you need to make a Paddywax candle from the comfort of your space. Filled with their most-loved Paddywax fragrances and bubble glass vessel, these kits are sure to spark your inner chandler. Once you're done burning your candle, repurpose the vessel and fill it with fresh flowers or use it as a colorful catch-all in your space!
Size: 12 oz.
Vessel: Glass
Vessel Color: Hazy Beige
Fragrance: Tobacco & Patchouli
Dimensions: 3" W X 3" L X 5.25" H
Includes: 12 oz. glass vessel, wick, wick holder, glue dot, wax, fragrance, thermometer, and instructions Packaging: Kraft box measuring 12" W X 8.75" H X 4.6" D Clean-burning Soy-wax blend with no phthalates or formalehydes. Vegan Free of animal-sourced ingredients.