TAKE 20% OFF WITH CODE: LINENLOVE20
Exchanges are okay. Sorry no returns.  A little about Linen —  it's the super hero of Fabrics - our linen is made from natural flax plant grown in Belgium and dyed in LA using recycled water and certified low impact dyes. It emits 1/4 the amount of carbon (per pound of fiber) than cotton. Linen is also biodegradable so it will not pollute our beautiful world... 
The Valentina Skirt is a mid-length wrap skirt made out of the same amazing linen fabric you love and pairs perfectly...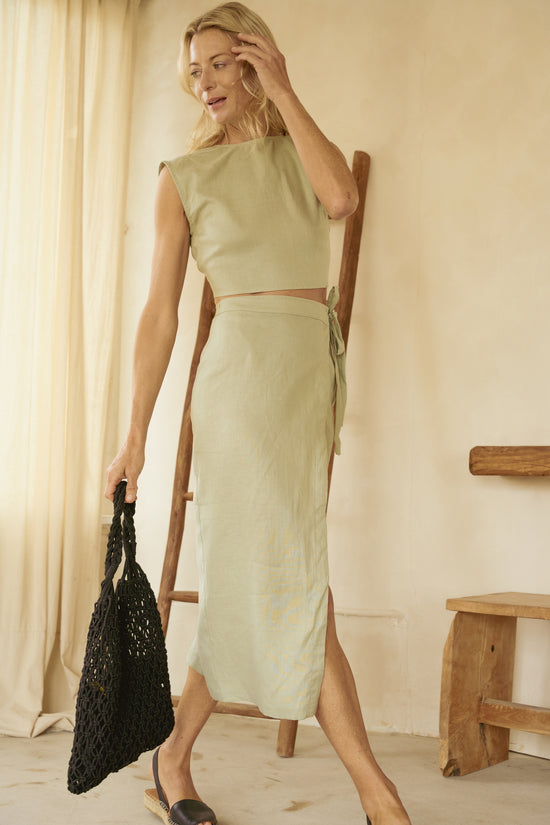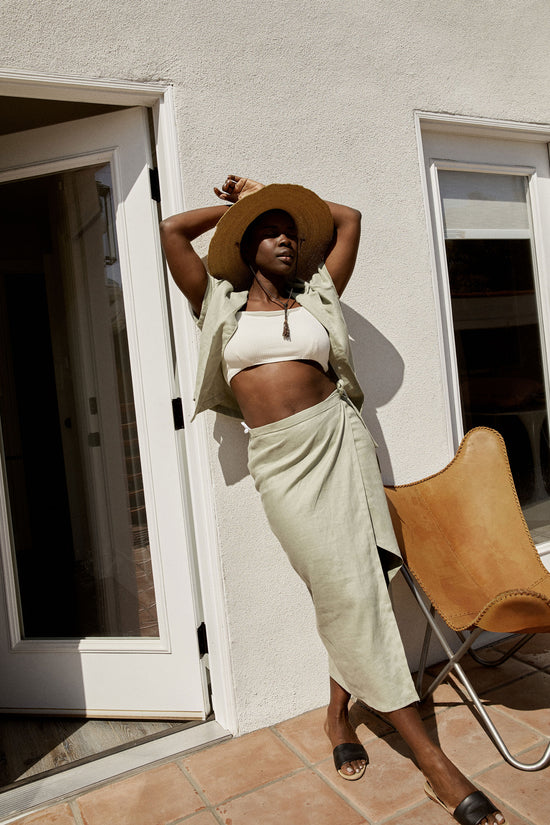 Valentina Skirt in Sage Linen
$142
$186
Our classic Valentina wrap top is made of the best linen around. Pairs perfectly with the Valentina Pant, Short, or...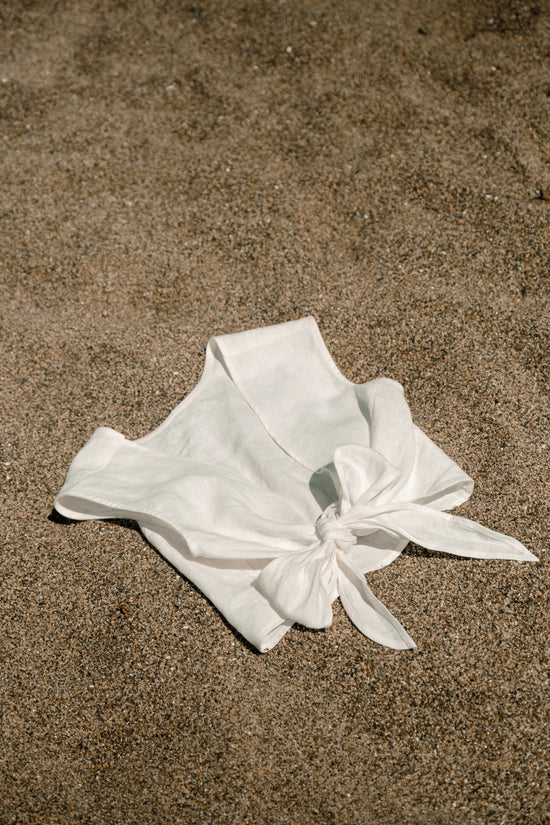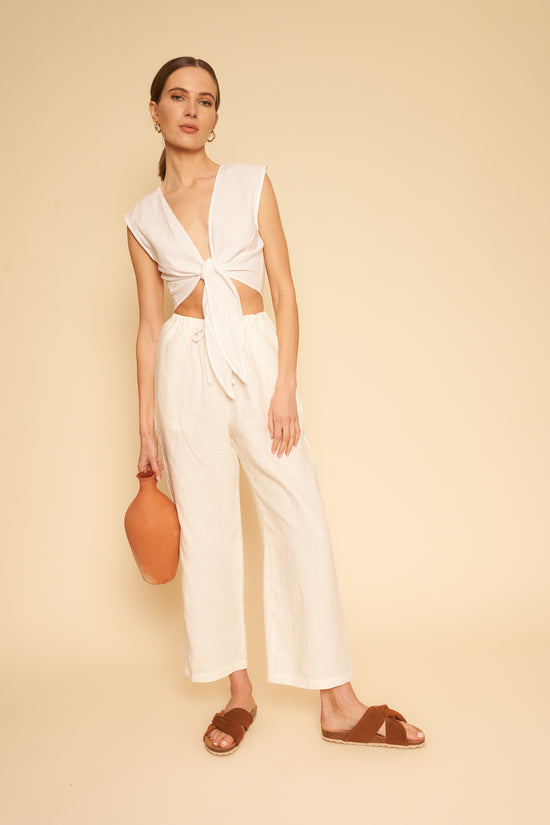 Valentina Top in Coconut Linen
$84
$94